This past Sunday, Pierre Valerking was a man of the hour, celebrating twenty-five years in the priesthood. However, he took this opportunity to reveal his autobiography, titled Ontkleed Niet Naakt Staan (Do Not Undress Naked) which details his experiences as a gay man who became endowed with the Church while still struggling with his sexuality.
The Netherlands Times wrote that "[w]earing a pink robe, which he was allowed to wear because the color is part of the fourth Sunday of Lent, the fifty-seven-year-old priest criticized the silence that reigns around homosexuality in the church," while Dutch News wrote that Valerking "told the congregation about his visits to gay saunas and his addiction to porn and criticised the Catholic church for its stance on homosexuality".
For context, the Netherlands was one of the first places in the world that legalized gay marriage back in 2001, however Pierre Valerking's reveal has ruffled feathers in the Church. This apparently isn't the first time Valerking has clashed with the Church, seeing how NRC wrote that "[i]n 2016, the bishop forbade [Valerking] to sail during the boat parade of the Gay Pride Amsterdam".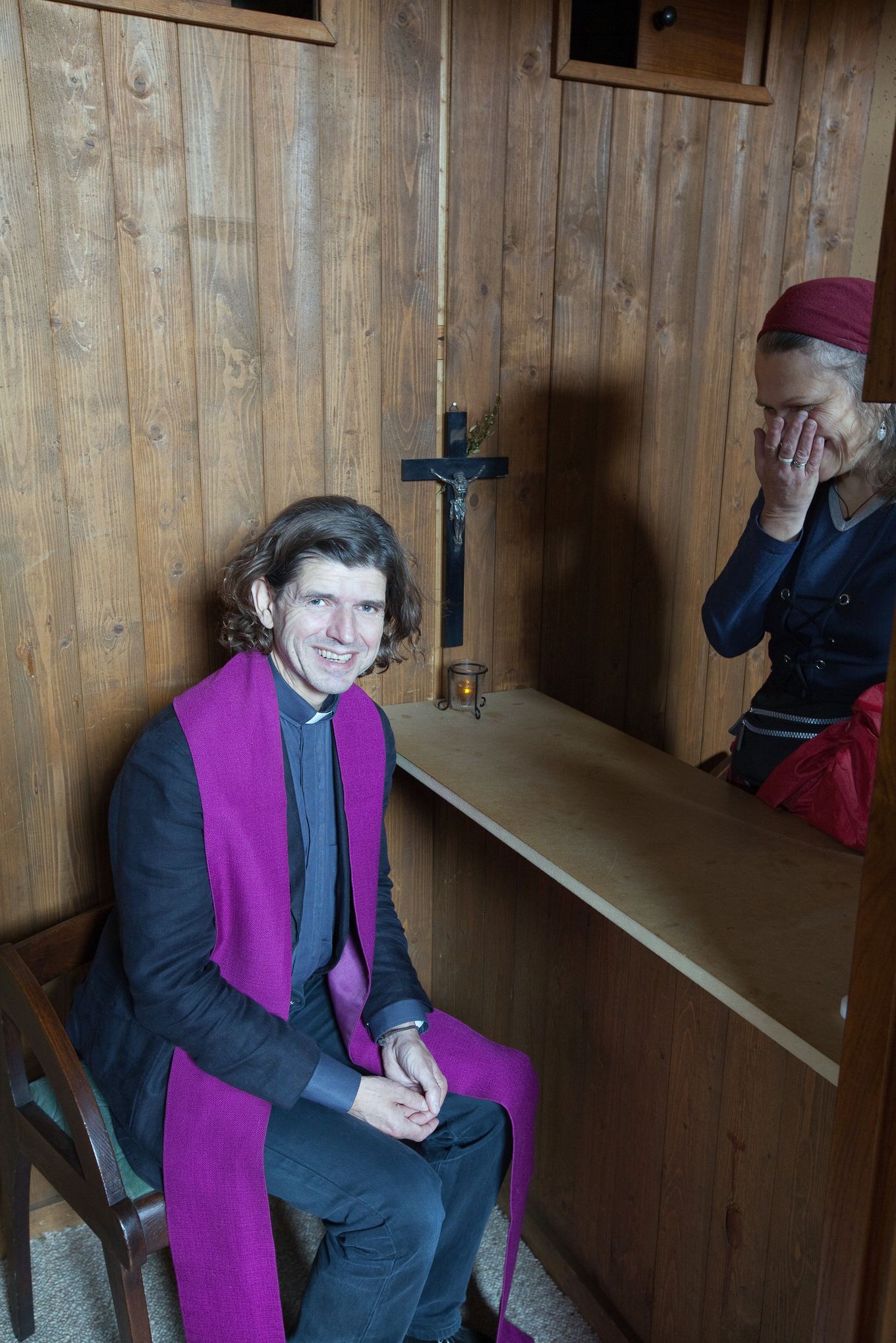 Valerking's announcement has certainly sent ripples across the church. Many are noting Valerking that openly admitted in front of the crowd he violated the Church's laws of celibacy. International News even wrote in an article titled 'Diocese feels embarrassed by homosexual pastor' that "The diocese was attacked by the publication of that book. Bishop Jos Punt asked Valkering to resign immediately on Monday".
Why would Valerking open up about his struggle to the world, especially facing the very people he knew might condemn him?
Well, Hebban sat down with an interview with Valerking, and when asked why he's decided to do this, Valerking had this to say:
That started during a thirty-day retreat. Then I was asked the question: "Imagine, Jesus is staying with you and is asking you to tell him your life story." I then opened myself completely, really told everything. And I noticed how beneficial that was for me. Perhaps readers of my book can benefit from this experience of mine and also from what I tell them all about the content. And I can probably use authentic responses to my writing again. I see it as a healing process, at least for myself and hopefully it can be for others and for the church in a broader sense. We will have to wait and see. "
Let's hope this is the first step in bringing people together.
Ontkleed niet naakt staan is set for a April 4th, 2019 release date.
Featured Image Via Gay Krant