Are you a Harry Potter fan? Are you a BIG Harry Potter fan? Maybe you thought you could beat superfan Menahem Asher Silva Vargas of Mexico who collected over 3,092 items of Harry Potter memorabilia out of the Guinness World Records?
Well, they added the Wizarding World Collection world record – a record which includes the Fantastic Beasts series in addition to the Harry Potter series. Maybe you could snatch up that record?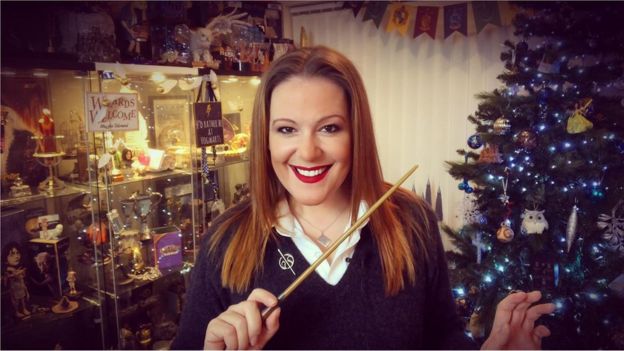 Not a chance! Victoria Maclean is slitherin her way into the record books (Sorry, but that joke belongs to the BBC) with over, and say it with me now, three-thousand-six-hundred-and-eighty-six individual JK Rowling-related items. Again, that's Harry Potter and the Fantastic Beasts series. Wonder what she thought of Fantastic Beats: The Crimes of Grindlewald?
This Mexico City resident already has a lot of stuff, but you know what's crazy? That doesn't even count the stuff that Guinness Book of World Records doesn't consider collector's items. Things like "magazine clippings, full magazines, advertising posters, autographs and newspaper clippings".
So if you were thinking that your Daniel Radcliffe and Alan Rickman autographs would be considered collectors items – not so. If I were you, I'd get rid of them. But don't just throw them out in the trash, they could do something bad to the environment. I'll get rid of them for you.
Mrs. Maclean was presented with her world record certificate by Guinness World Records last Wednesday. The BBC, home of good news and bad jokes, quoted her as saying, "Guinness said, 'If you want, you could go for the Harry Potter record', but my husband would divorce me if I did!"
Image Via Elkaff
They also spoke about her life story. Here's what you need to know, dear Potter Head.
2001- Mrs. Maclean fell in love with Harry Potter after watching a segment on Blue Peter about Harry Potter. Two weeks later, she had bought and read the first book.
2019- "I'll never stop collecting until I really, really have to. I don't smoke, I rarely drink – this is my vice," Mrs. Maclean said.
Well, that explains why I'll never have this much merchandise of anything. But I digress.
The mother-of-three has collected every book, DVD, toy, bag, item of clothing and piece of jewellery she can – as well as a host of other collectibles. She had a "24 carat gold-plated Golden Snitch puzzle piece from Japan – one of only 5,000 made – which took six years to track down and buy" and got the record even though "some memorabilia items were removed for not having the official labelling".
And she actually has all this stuff. You can check out her YouTube channel here where she releases new videos every Tuesday and Thursday at 6pm GMT. But you know what she doesn't have? Despite all this Harry Potter stuff, she lacks the Holy Grail of Harry Potter merchandise, the Force of Harry Potter collectibles…
Image Via Linkedin
…Iron Throne of Harry Potter supplies…
Image Via Pinterest
….the Sword of Gondor of Harry Potter stuff….A first edition of Harry Potter and the Philosopher's Stone.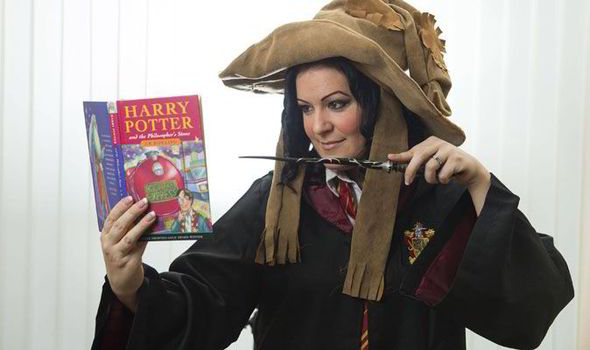 Image Via Daily Express
I'm sure she'll find it soon. But imagine if all that stuff fell! Then she's have to Ravenclaw out.
Bad joke, I know. Don't Hufflepuff the house down.
Okay, I'll show myself the Gryffindor.
Featured Image Via Home Protect