Philip Pullman's La Belle Sauvage is getting a stage adaptation!
The first volume of planned trilogy entitled The Book of Dust to his previous trilogy His Dark Materials, an infamous trilogy made up of The Golden Compass (known as Northern Lights in its home country of the UK), The Subtle Knife, and The Amber Spyglass, La Belle Sauvage is a fantasy novel that is set twelve years before this trilogy.
Published in 2017 by David Fickling Books in the UK and by Alfred A. Knopf in the US, this first volume in a planned trilogy covers the story of the event leading up Lyra Belacqua's arrival as a six-month-old baby at Jordan College, Oxford.
The book received positive reviews, with The Guardian noting that La Belle Sauvage recalled children's classic like C.S Lewis' The Chronicles of Narnia, Lucy M Boston's Green Knowe, and the ancient Welsh tales of The Mabinogion, raving that "[o]ne other way in which La Belle Sauvage recalls those children's classics is the sheer beauty of the book itself. David Fickling Books should be praised for the faith it's shown in producing something both lavish and readable."
The Washington Post said of the trilogy, "Too few things in our own world are worth a seventeen-year-wait: 'The Book of Dust' is one of them".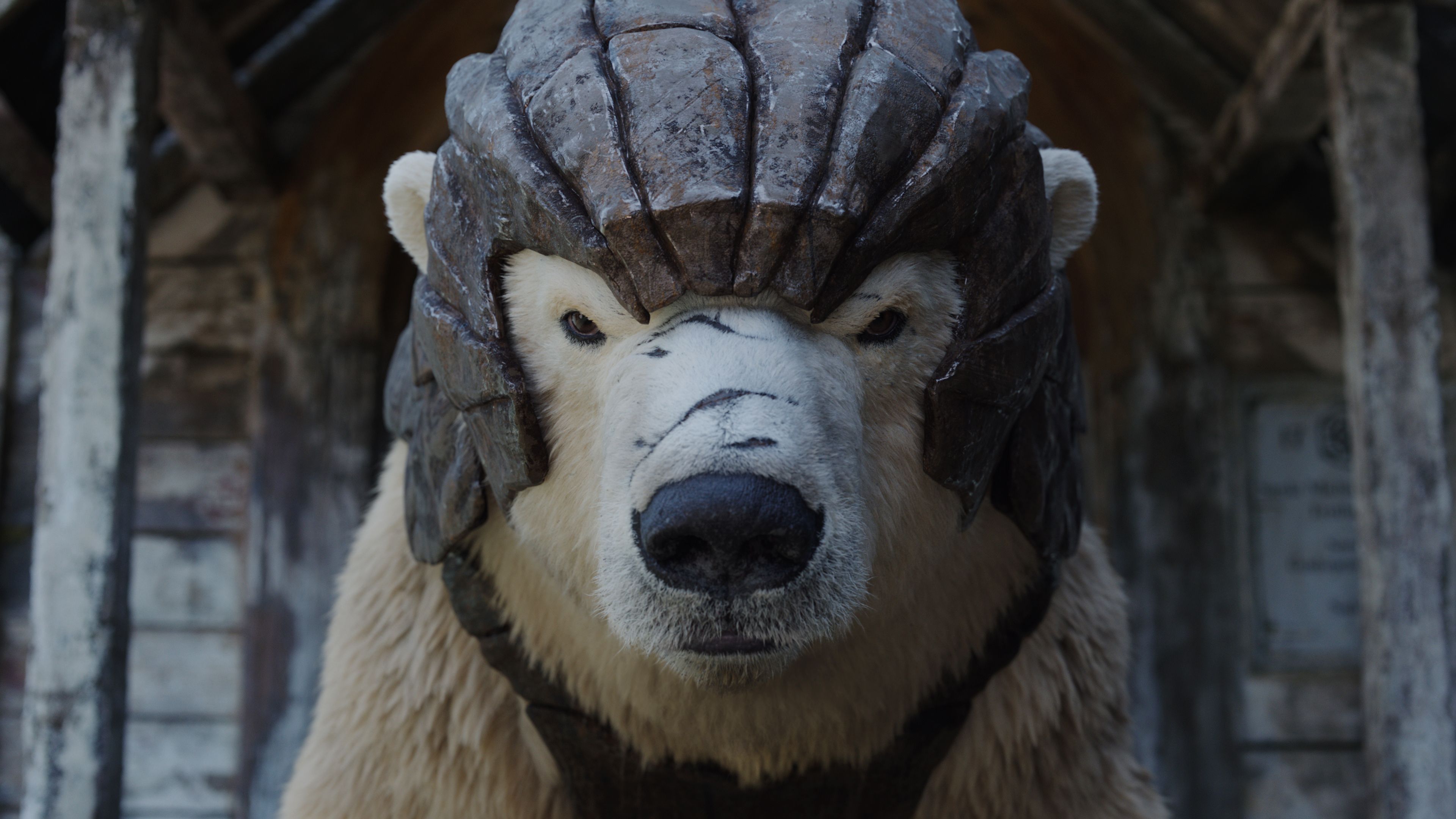 Since The Golden Compass is getting an adaptation in the form of an HBO prequel show, it seems fitting that the prequel should also get an adaptation.
Before going on, let's note that Pullman himself said the second volume in his new trilogy, the The Secret Commonwealth, is fast forward to roughly ten years after His Dark Materials ended and will follow Lyra as an adult. No dangling plot threads in this story!
That story is set to be published in October.
Back to the stage adaptation!
Given that Nicholas Wright's stage adaptation of the His Dark Material triology was adapted into a two-part production that managed to nab Timothy Dalton, Patricia Hodge, Ben Whishaw, and Dominic Cooper, this new adaptation should
The stage adaptation is set for in autumn 2020 premiere at London's Bridge theatre. The Guardian reports that Nicholas Hytner, whose had extensively work in the theatre stretching back to 1978, will direct the show.
The adaptation will be written by Bryony Lavery, who notably got a Tony Award nomination for Best Play for her 1998 play Frozen, which was about the disappearance of a ten-year-old girl.
Hytner is no stranger to Pullman stage adaptation. Back in 2003, His Dark Materials was adapted into a two part production. Written by playwright Nicholas Wright, the original production, which premiered at the National Theatre in London in 2003, managed to nab stars such as Timothy Dalton, Patricia Hodge, Ben Whishaw and Dominic Cooper!
Who do you think they'll get for this adaptation?
Featured Image Via The Verge