Everyone needs to stop pirating books. That's means me – especially me – and you, and the person next to you, and the people who don't read this article.
Image Via Medium
Creativity is meant to be experienced, but we live in a capitalist society, in which people need to make money, and sadly, by artists' work being distributed for free, they lose out. And you know what happens if they lose money? All those books and other creative works we love will no longer we accessible.
Thankfully people are fighting back.
This isn't the say that musicians and filmmakers aren't fighting back, but on the literary side,  we have Philip Pullman.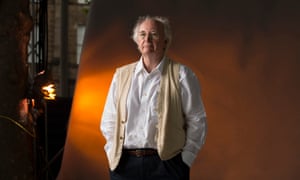 Image Via The Guardian
Philip Pullman, author of the famed His Dark Materials trilogy, and president of the Society of Authors, sent a letter to Greg Clark, the UK's Secretary of State for Business, Energy and Industrial Strategy specifically about ebook piracy, and he's not alone.
Others include novelists Neil Gaiman, author of The Sandman, Tom Holland, author of In The Shadow of the Sword, Joanna Trollope, author of A Village Affair, Malorie Blackman author of Black and White, and poet Wendy Cope (If I Don't Know) and historian Antony Beevor (Stalingrad: The Fateful Siege: 1942-1943), along with twenty-eight other authors.
Image Via Marque Antony
That means THIRTY-FOUR authors wrote to the UK's Secretary of State to talk about ebook piracy – specifically its growing relevancy and how it hurts the writing industry.
Image Via Meme Generator
That's right Robin, Holy Cow.
What did they have to say? Well, it might scare you.
"We are concerned that websites offering illegal downloads of books are becoming increasingly prevalent," the letter reads, "We do not want to give any of these sites publicity by naming them here, but they can easily be found".
The letter goes on to cite its sources, kids, noting that that the growth of online book piracy could "make it even harder for authors to make a living from their work". If that wasn't scary enough, The Guardian wrote nine months ago how, "[b]ased on a standard thirty-five-hour week, the average full-time writer earns only £5.73 [$7.49] per hour, £2 [$2.61] less than the UK minimum wage for those over twenty-five."
This is in thanks to ebooks. If publishers can't get back their money by publishing books, then why give the authors the money they deserve? Why give them any money at all?
"This will harm writers and readers alike – if authors can no longer afford to write, the supply of new writing will inevitably dry up."
This isn't hyperbole, this is straight honest truth. It's hard to listen to, we might not want to hear it, but we have to. There's a reason all these authors, all thirty-four of them, wrote to the UK's secretary of state, "calling on [him] to take action against the blight of online book piracy" because if creative people don't get paid for their work, then they have to spend less time being creative. That means we get even less books, writings, and other creative works.
Gregg Clark hasn't given a response, yet, but we sure hopes that after his words comes quick, decisive action because, even though we might not like it, creativity and business go hand in hand in our society. Ironically, piracy is so easy because creative works are all around us, but if piracy were to continue then there WILL NOT be anywhere near as many creative works around us.
Featured Image Via Good e-Reader