Pack your bags and get yourself to Argentina because Paul Auster's 1987 novel, In the Country of Last Things, is currently shooting there.
Image Via Goodreads
Published in 1987, the book follows Anna Blume as she goes on a mission into an unnamed city of chaos and disaster to find her long-lost brother, a one-time journalist who may or may not be alive.
Image Via Famous Authors
The title refers to the disturbing idea that everything single manufactured object and technology in the world has not only disappeared physically, but also mentally as everyone starts to forget them, including the words used to describe them.
That means no cars, air-conditioning, phones, trains, planes etc.
Described by Kirkus Reviews as a "stunning achievement" with Publisher's Weekly noting, "Auster, an accomplished stylist, creates a tone that deftly combines matter-of-factness and estrangement".
Image Via Youtube
The film adaptation is being directed by Argentine filmmaker Alejandro Chomski, who also wrote the screenplay. Previously, Chomski directed Today and Tomorrow and Asleep in the Sun and wrote Smoke, which won him The Independent Spirit Award for Best First Screenplay.
Image Via Deadline
Newcomer Jazmín Diz is set to star in the film as Ana. Above is the first look at Diz in the film, courtesy of Deadline.
Image Via IMDB
Christopher Von Uckermann, who has been an actor since the age of two, will play Sam.
Von Uckermann is known for his role as Diego Bustamante in the soap opera Rebelde and being a member of the band RBD from 2004 to 2009 before the band's split. Since then, he's released one album, Somos, in 2010, and one EP, La Revolución de los Ciegos, in 2017.
Image Via
Discogs
Maria de Medeiros, known for her roles in Pulp Fiction, April Captains, and Midsummer Madness, will play Victoria.
Producers of the film include: Alexandra Stone, known for her work on Suzi Ewing's debut 10×10, represents Streetcar Productions and Carola Infante, who is known for her work on Cracks and Malice in Wonderland, represents Capa Pictures….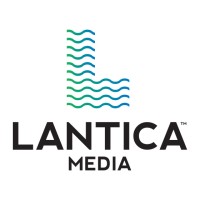 Image Via Linkedin
Rafael Muñoz, who is known for his work on Holy Beasts, represents Lantica Media.
Currently, the film is being shot in Argentina. Anyone excited for this new adaptation?
Featured Image Via Deadline