Haunted houses are only fun when they're fake – and during the Halloween season. But what happens when the haunted houses are normal up-the-street homes meant for a family? The hauntings are nowhere near fake, and the terrors are very real and unceasingly disquieting. What happens when paranormal experts document the horrors in these unsettled homes? Let's check out some of the unnerving supernatural experiences and discover just how dreadfully heart-stopping it can be when we encounter spirits from the other side of the ghostly plane. Hold my hand as we peek inside these houses of unimaginably real horror.
Paranormal Experts Tell All!
Small Farmhouse in a Quiet Connecticut Town
We begin in Litchfield, Connecticut where a quiet 1790s farmhouse stands. There's not much happening, except that its caught dead in the middle of a paranormal storm. Spectral beings, be they visits from dearly departed relatives, strangers, or non-human entities, overrun the place, causing all sorts of upheaval for the family that resides there. Dubbed Ghost Central, this small-town farmhouse is anything but quiet. From the diary of Donna Fillie, a resident of the house, comes five decades of chilling encounters, including notes from old friends that were never sent by them, Donna's grandson playing with a so-called invisible friend, and Donna herself waking at the precise time of 12:42 a.m. to supernatural happenings, the time seemingly corresponding to the family's house number – 1242. Knowing a mere fraction of these encounters is enough to send chills down your spine.
"After reading The Haunted House Diaries, you will undoubtedly wonder: Are our assumptions about the paranormal all wrong?"

– The Haunted House Diaries: The True Story of a Quiet Connecticut Town in the Center of a Paranormal Mystery, William J. Hall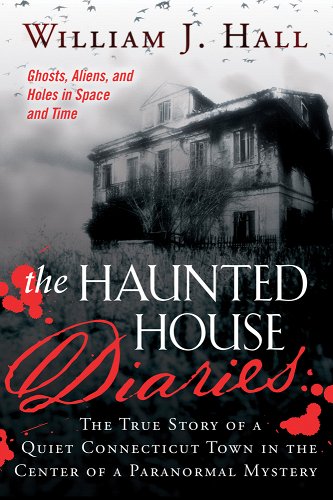 William J. Hall
This Connecticut resident and 25-year veteran magician is accustomed to trickery and knows how to spot an illusion. Upon visiting the farmhouse, he was privy to the horrors expressed within the pages of Fillie's diary and found the encounters quite compelling. As an experienced researcher, Hall is expertly versed in the inexplicable, such as folklore and urban legends. His syndicated column, Magic and the Unknown, had a six-year run in multiple newspapers, and he's been interviewed about his knowledge of the paranormal around the world.
The Bellaire House: America's Most Haunted House
The Bellaire House — possibly one of America's most haunted houses. This house of horror's reputation is on the most infamous list, as it's been known to be a hotbed of paranormal activity since the beginning of the twentieth century. Built on the banks of the Ohio River in 1847, several ghostly happenings ranging from apparitions to psychic assaults and violence have occurred. In this collection of true ghostly tales, Kristin Lee, the owner of the house as well as the Bellaire House Afterlife Research Center, tells of communing with the spirits of slaves (due to the house being part of the Underground Railroad), sightings from French and Native ghosts from the eighteenth-century battlefield, and pure madness crawling through the halls. A house that will most certainly make you think twice about entering.
"It is a mix of lurid and heartwarming stories that both entertain and convey to the reader what the dead want us to know."

– Paranormal Confessions: True Stories of Hauntings, Possessions, and Horror from the Bellaire House, Kristin Lee
Be sure to review the TWs/CWs before reading or purchasing this book!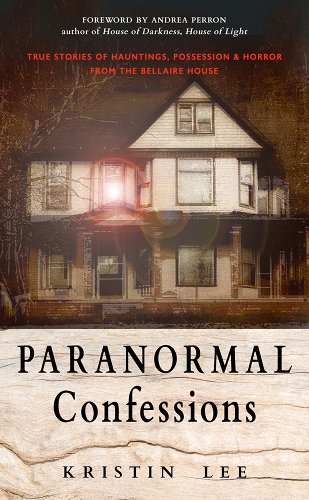 Kristin Lee
As a paranormal investigator, a profound psychic medium, and a metaphysician, Lee is skilled at helping others learn to balance and overcome their traumatic experiences with the paranormal. As the owner of the Bellaire house, she mostly dedicates her research efforts of the afterlife to mainly collecting data from the house. Lee is a well-respected investigator who has aligned herself with the most influential in the paranormal industry. She utilizes her expert research skills organically and scholastically with an added element of the metaphysical.
The Allen House Ghosts
He's no paranormal investigator. He's the Dean of the School of Arts and Humanities and a Professor of Creative Writing in the MFA department at the University of Arkansas, with stories of his own to tell about the supernaturally active Allen House. Mark Spencer and his family were aware of the widespread reputation of Arkansas' most haunted house, but the skeptic in him wouldn't allow him to believe this. That was until Spencer and his family moved in. Built in 1906 and located in Monticello, Arkansas, the Allen House is home to the unsettled spirit of Ladell Allen, who is said to have taken her own life on Christmas Eve in 1948, and her spirit still roams the historic mansion. A tragic tale indeed, but Mark and his family have encountered phenomena beyond Ladell Allen's spirit. They've also come face-to-face with their doppelgängers and faceless phantoms. Talk about nightmare-inducing.
"But the most shocking event occurred the day Mark followed a strange urge to explore the attic and found, crammed under a floorboard, secret love letters that touchingly depict Ladell Allen's forbidden, heart-searing romance — and shed light on her tragic end."

–A Haunted Love Story: The Ghosts of the Allen House, Mark Spencer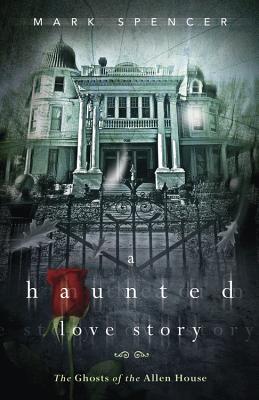 Mark Spencer
An award-winning author, Mark Spencer has received numerous honors for his novels, short stories, and history book. His writings have appeared in a variety of literary magazines both nationally and internationally. Living in the Allen House since 2007, the house has provided Spencer with a wealth of inspiration for his novels, as well as being the basis for five television shows and a feature film that aired in 2018.
Truly Haunted Murder Houses
Within the pages of this novel of gruesome supernatural phenomena come some of the most bone-chilling moments put together in one book. They're all true. They all feature a murder that has taken place, of which residents may not be aware until they're facing down shadow people, apparitions, demonic entities, and poltergeists. These stories are sure to leave you feeling incredibly fortunate you're not forever inhabitants of these homes or the residents forced to confront beings they can't physically boot from their properties.
"Get comfortable, leave the lights on, and enjoy this ghostly collection of stories that will send a chill up your spine no matter how many cups of cocoa you drink."

– Real Ghost Stories: Haunted Murder Houses, Eve S. Evans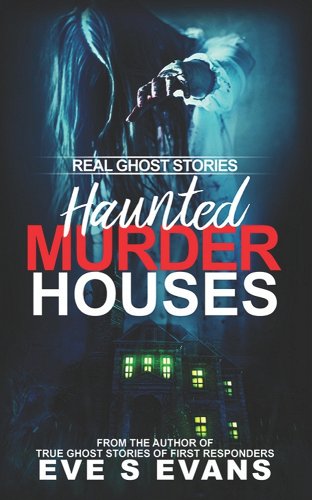 Eve S. Evans
She's resided in two haunted houses, sparking her fascination with the paranormal. A prolific author, Evans has penned over 50 novels, including gory true stories about the ghostly plane. Horrifying nonfiction isn't the only thing Evans writes; she also dabbles in the realm of fiction, creating imaginative stories that will leave your senses paralyzed with fright. Outside of writing, she also finds time for her other passion, hosting several true crime and paranormal podcasts.
A Girl and Her Ghost
Nora's a lonely fifteen-year-old girl living in the suburbs of Maryland; she's quite fascinated with the supernatural and has a great thirst for adventure. Exploring a supposedly haunted abandoned home where her father works, Nora encounters a shy ghost named "Walter." She also uncovers secrets about the property and entangles herself in many of the house's mysteries.
"Including original documents with the author's notes, this book is based on real events and reveals how a girl, a house and its ghost will become intertwined forever."

– This House: The True Story of a Girl and a Ghost, Amelia Cotter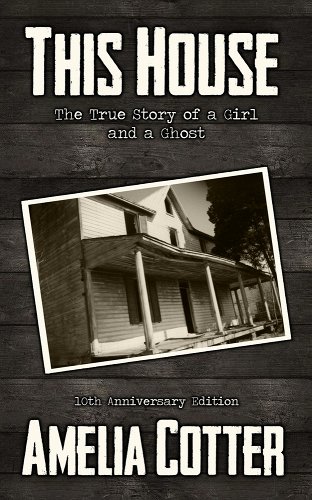 Amelia Cotter
Cotter is an award-winning poet and author of short stories who takes a special interest in the supernatural, history, and folklore. Her short fiction explores themes of trauma, isolation, and anxiety, which incorporate elements of the supernatural. She has been featured in journals and is a frequent contributor to various magazines that deal in the world of paranormal phenomena. Cotter has also appeared on radio and television programs that are all about the spectral world.
---
If these stories of ghosts and other paranormal entities piqued your interest and you want more, click here and here.
Browse these books and more on our Bookshop Horror Bookshelf.
FEATURED IMAGE VIA CANVA