Season 8 of Game of Thrones was always going to be controversial, but who would have suspected that fans would be so outraged that they would petition demanding a remake of the entire season?
Image via Meme Generator
After a year of waiting, the highly anticipated final season of Game of Thrones has not been well received. Critics are Season 8 some of the series' lowest scores, and the shared disappointment doesn't end there.
The show is seen to have gone so downhill that even the actors and the author of the books have criticised writers David Benioff and D.B. Weiss.
Last week, avid Game of Thrones fan Dylan D. created a Change.org petition, directed at HBO demanding a remake of the final season "with competent writers."
David Benioff and D.B. Weiss have proven themselves to be woefully incompetent writers when they have no source material (i.e. the books) to fall back on.

This series deserves a final season that makes sense.

Subvert my expectations and make it happen, HBO!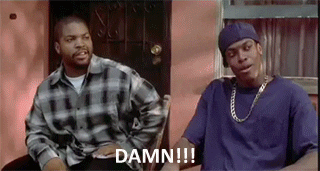 Image via Giphy
With nearly 700,000 signatures already, let's hope that HBO will listen to what everyone is saying, and remake a better ending for this fantastic show.If you are a huge fan of Game Of Thrones and would like to add your name to the petition, please click here!
(This article was recently updated to keep up with the number of signatures this petition has gained. From nearly 400,000 to 700,000 in one day?! Seems like a remake could most definitely be in the works.)
Featured Image via Entertainment Weekly