Harry Potter fans know the invisibility cloak all to well. One of the three Deathly Hallows, this magical artifact allows anyone who wears it the power to turn invisible. It became a useful tool for Harry throughout the years. Now, us Muggles have the chance to purchase our own invisibility cloak.
Toy maker WOW Stuff is making an invisibility cloak that will be compatible with a free phone app. The cloak itself has a green screen effect that when viewed on the app will turn whoever wears it invisible on their phone's camera.
Now, fans of the Harry Potter series can recreate some of their favorite Harry Potter scenes with the cloak, from when Harry first got the cloak in the first book to when he ambushed Malfoy and his friends in the third.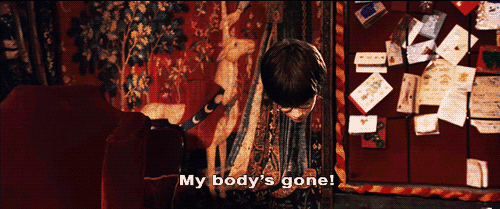 There are two versions of the cloak: a $70 version with a foldaway phone stand.
And an $80 version with a tripod and a serpent pattern embroidered on the cloak.
The toy goes on sale this August.
Featured Image Via BBC