Say goodbye to the Battle of Winterfell, it's over. The Night King has been stopped, thanks to the efforts of the Norwegian Police.
Now us Game of Thrones fans can watch Dany Targaryen march upon Cersei Lannister.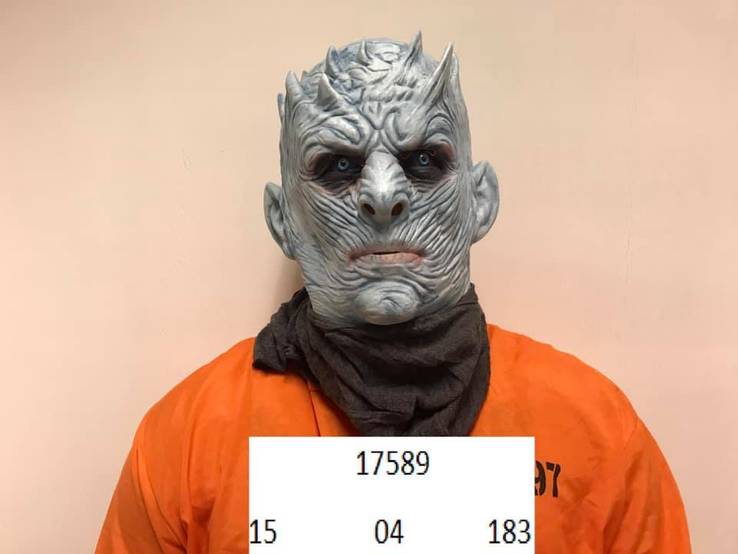 Image Via Screen Rant
Thanks to the efforts of Indie Wire, we have secured a translation of this Facebook post. Notably, it reads that the Night King was arrested due to "[c]omplaints include animal cruelty and property damage (there have been reports of a wall being destroyed), as well as threats to lay vast areas of land desolate."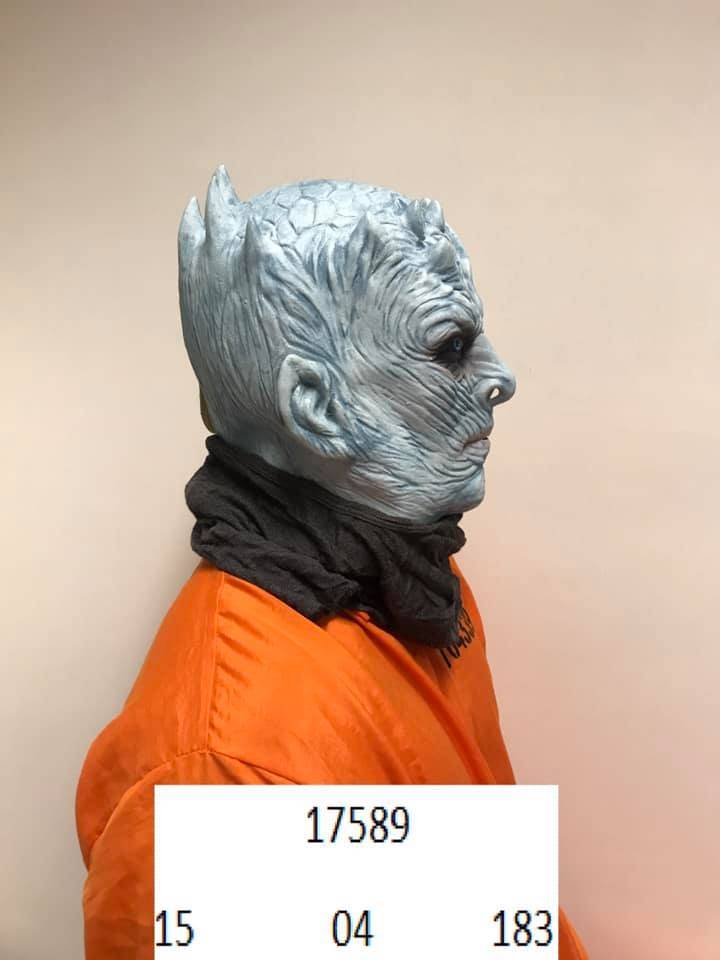 Image Via Screen Rant
Our good old friends from the North have done the impossible, proving that Jon Snow truly knows nothing. All he needed, it turns out, is a pair of handcuffs.
Image Via Screen Rant
However, the Night King is still awaiting trial. What dirty tricks he has up his sleeve remain a mystery, although of course we maintain that he is innocent until proven guilty. However, for context, Screen Rant writes that "video evidence suggests that the Night King had been planning to wreak havoc at Winterfell and beyond".
Thankfully, the Night King is not known for his ability to evade capture. Simply, he has been accused of raising his hands and having a really evil glare. Check that out below.
Image Via Indie Wire
Scary, huh?
Let's hope that Bran Stark is on the case. The young wheelchair bound boy known for his ability to 'warg' inside also has visions. Remember how in Game of Thrones he gracefully showed us that The Children of the Forest created the Night Knight?
Unfortunately, we were unable to get in contact with Bran Stark. Sources say that he was outdoors in the freezing cold staring at a tree for an entire day, occasionally talking to people about how he's secretly a bird.
Image Via The Ringer
In all seriousness, this funny Facebook post is a good thing. Markus Ree, superintendent of Trondheim Police's fifth division, told Newsweek that, "Funny posts like this one help engage social media users…" which is "….useful when we later ask for help solving crimes or searching for missing persons."
Featured Image Via Popsugar