With the release of Netflix's highly anticipated Shadow and Bone adaptation only a month away, fans of Leigh Bardugo's Grishaverse have been coming up with their own predictions for the show and now I want to get in on the fun.
The Shadow and Bone trailer covered pretty much what I expected it to which were the events of the first few chapters of the first book in the trilogy. We saw Alina enter the Shadow Fold (which looks great by the way), discover her power, and her meeting with the mysterious Darkling.
We only got quick glimpses of the Six of Crows characters meaning their storylines and how they will fit into the series remains a mystery. I'm still questioning the decision to adapt these two series together, but I guess we'll see how it turns out when the show is released.
Overall, I thought the trailer was promising and made me really hopeful for how the series will turn out. Now, based on the trailer and what I've gathered from cast and crew interviews, I'm going to dive into some of my predictions for the show.
1. Six of crows backstory
Fans of both series know they take place at different times which is why I was confused when it was announced they would be adapted together. I mean Nina is supposed to be a student at the Little Palace during the original trilogy so I had a hard time trying to figure out why this decision was made. The creator has since clarified that the crows' storyline in the show will be a prequel of sorts to the events of the first book in the Six of Crows duology. Throughout the first book, character backstory is woven in throughout the narrative so I'm expecting that we will get the chance to see those events play out in real-time. I mean am I the only one who really wants to see Kaz and Inej meeting for the first time? I think not. From the promotional pictures featuring Nina and Matthias, it seems that we're going to follow them on their fateful journey together before they arrived in Ketterdam, so I don't think I'm too far off with this theory.
2. Dare I say it… I might like mal
Mal was never my favorite character. I mean every time Alina was pining after him I just wanted to smack her because Nikolai was right there! But in Mal's defense, Nikolai is one of my favorite characters ever so no one really stood a chance against him in the first place. In the books, I always felt that Alina liked Mal way more than he liked her. When we first meet Mal he is too busy staring at Zoya and barely seems to acknowledge Alina's presence. This is not what you want to see when you are first introduced to the main couple of the series and are supposed to be rooting for Alina to reunite with Mal but while I was reading I was questioning why she even wanted to be.
Based on the trailer alone, I'm predicting the series does a better job establishing how much Mal cares for Alina right off the bat. In the few moments, we see Mal worried about her going into the Fold and dramatically runs after her when she is taken away by the Darkling. These scenes make their dynamic more mutual instead of just one-sided pining from Alina since we know Mal cares for her from the start instead of only becoming interested once he saw her with the Darkling. I mean the promo picture of them smiling at each other with his arm around her is really cute as well. I have faith in you Netflix and Archie Renaux.. please don't make me regret it.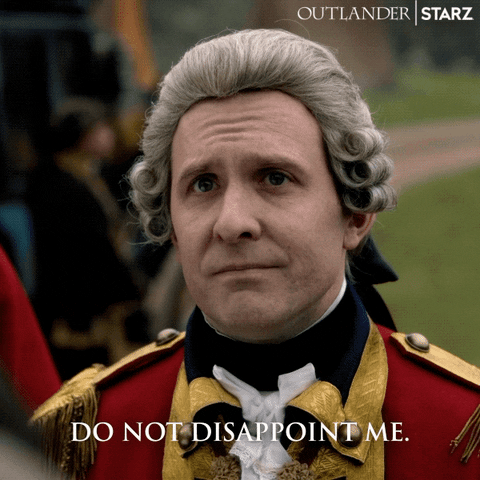 3. Playing up the Alina/Mal/Darkling love triangle
I'm just going to say it… Ben Barnes is ridiculously good-looking. Even if tall, dark, and handsome is not your type, you can't deny that his face is pretty easy on the eyes. It also doesn't hurt that his voice is like butter and I just want him to narrate my life. I can only imagine the reaction fans will have when he (hopefully!) says the infamous "make me your villain" line. I mean he has to say that line. I will accept no other alternative. Now that I'm done with my swooning… moving on to my actual point.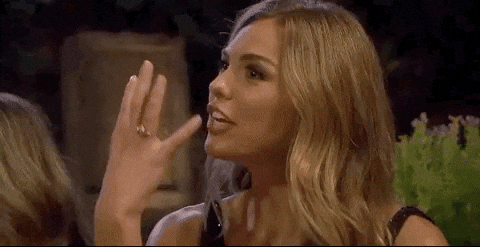 When a particular show or a movie includes an objectively good-looking cast, it's a pretty safe bet that Hollywood will take advantage of that and include a love triangle. I'm sure love triangles can be traced back quite far, but this trope really surged in popularity with the release of the Twilight books and films. There was/still is a trend of picking "teams" or which pairing in a particular triangle you prefer over the other. The Shadow and Bone book was no different, and I don't think the show will be either.
The book featured a triangle as Alina was torn between wanting to return to Mal while still being drawn to the Darkling. Based off the trailer, I think the show will only play it up even more given the smoldering looks between Alina and the Darkling. Yes, they have a very toxic and problematic relationship, but you can't deny that it's a very compelling dynamic. Add in Nikolai in season 2, and you've got a love square on your hands.
4. All our characters meeting up
This is more of a hope than a prediction. Thanks to Ben Barnes's narration, the trailer set up the Shadow Fold (and destroying it) as a big part of the series. My theory is that the Crows' heist (I'm assuming they're going to have a heist of some sort because they have to) will somehow involve the Fold as that can serve as the connective thread between the two stories. One of my biggest fears going into the show is that the stories feel completely separate and that there is no narrative reason why they're being put together other than why not? I want it to be a way of expanding the world and further developing the Grishaverse as the show is not limited to first-person POV like the Shadow and Bone trilogy was. One blink and you miss a moment in the trailer featuring Jesper fighting in what could be the Fold or it could just be a night scene I guess we'll see when the show comes out.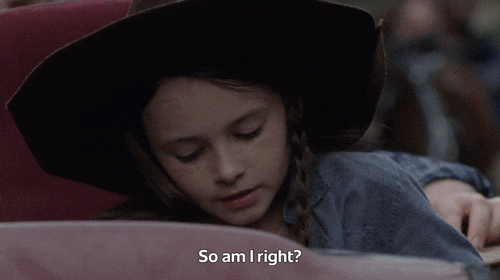 Well, there are my predictions for the Shadow and Bone Netflix series! What are some of your theories? Let us know in the comments down below!
featured image via bookstacked