Marwan Kenzari, who recently played Jafar in Disney's live-action Aladdin remake, Skydance and Netflix's adaptation of Greg Rucka's The Old Guard.
Image Via Image Comics
A tragedy of immortality,  The Old Guard follows Andy, the leader of elite group of super soldiers who has been alive since ancient Greece. He leads this rag-tag team of immortals, which has two members who were on opposing sides during the Crusades.
They've lived through many wars, but now they've encounter encountered a genuine threat in the technology age when a black woman serving in the Marines turns out to be an immortal, forcing them into action just as an organization, lead by a  businessman who wants the secret to eternal life for himself, waits to capture their powers on camera.
The problem? Andy has met others of her kind and learned that at some point death will come for them, with no warning and no apparent explanation for why that arrow, sword, or bullet ended them when so many others failed.
Image Via Amazon
First published in 2017, the five issue mini-series has each issue revealing bits and pieces of the past traumas as the story jumps through characters, locations, cultures, and even timelines.
The Neighbor writes that the authors have described their work as a "fairytale of blood and bullets".
Image Via Bounding Into Comics
The AV Club writes that:
Rucka has written for so many different artists that he's developed a talent for crafting stories that play to his collaborators' specific strengths, and Fernández has made major leaps refining his linework and composition without losing the bold graphic elements that energize his artwork.
Emotional, bold, it was only a matter of time before the comic series would be adapted, and, according to Variety, Sky Dance Media, after buying the rights to the comic, tapped Gina Prince-Bythewood to direct.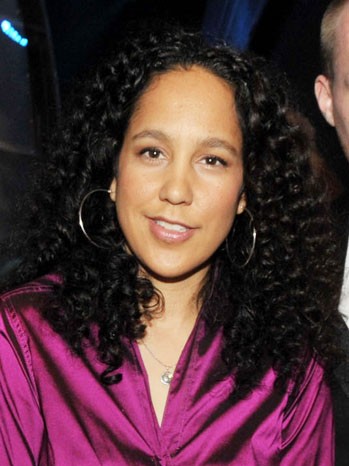 Image Via
Celebrity Net Worth
Previously, Prince-Bythewood directed Love & Basketball, The Secret Life of Bees, and Beyond The Lights. She and her husband, Reggie Rock Bythewood, served as series creators and executive producers on Shots Fired, a special ten hour series that examined the dangerous aftermath of two racially charged shootings in a small Southern town.
With Sky Dance Media came David Ellison, Dana Goldberg and Don Granger, all serving as producers.
Image Via
NewBeauty
Soon afterwards Netflix got on board and nabbed Charlize Theron, of Mad Max: Fury Road and Atomic Blonde…
Image Via Vulture
…as well as Kiki Layne, of If Beale Street Could Talk and Native Son fame. For reference, Native Son was an adaptation of Richard Wright's novel.
Theron then agreed to produce the film through her company Denver and Delilah, alongside Skydance's David Ellison, Dana Goldberg and Don Granger, according to Digital Spy.
Image Via Vulture
Now Jafar actor Marwan Kenzari is set to play a man who was once a Moor warrior, writes
The Hollywood Reporter
.
The Dutch-born Kenzari has appeared in The Mummy and What Happened to Monday and held his own in the recent all-star adaptation of Murder on the Orient Express.
Are you excited as much as I am?
Featured Image Via Comic Book.com