Now that Disney's live action remake of Aladdin is a hit, it seems like the perfect time to announce that Marc Webb is set to direct the live action remake of Snow White and the Seven Dwarfs.
Variety reports that while the deal isn't finalized, Disney has Webb at the top of their list to direct a live action version of Disney's first full-length animated feature film.
Image Via Amazon
Based on the story from Grimm's Fairy Tales, this 1937 paved the way for the future. It's the film that put Disney on the map, the first animated film that had sound incorporated into the cartoon instead of just being an overlay, the film with an adjusted gross of $1.7 billion.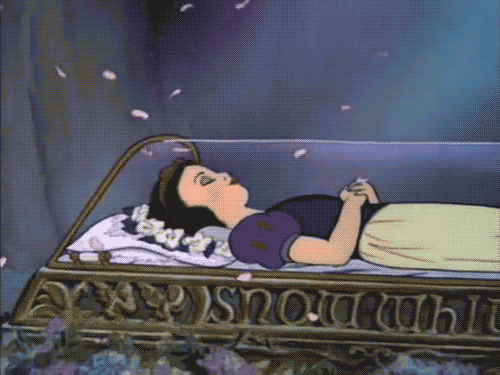 Image Via Giphy.com
This film is so important that it's almost surprising that Disney's mascot isn't a girl in a glass coffin.
Image Via Empire
Flash forward and Snow White and getting a live action remake. Will Marc Webb direct it? Despite his stint with the Amazing Spider-man series being less than spectacular (Thanks, Sony!), he's directed some great flicks.
Image Via
BananaRoad
His debut film, (500) Days of Summer, was a sleeper hit that earned over $60 million in worldwide returns, far exceeding its $7.5 million budget.
Image Via Amazon
After the Amazing Spider-Man films, his 2017 film about an intelligent seven-year-old who becomes the subject of a custody battle between her uncle and grandmother entitled Gifted grossed a whopping 43 million off of a $7 million budget, with Star Tribute writing , "Sure, it's a simple, straightforward film, but sometimes that's all you need as long as its heart is true" and with Richard Roeper saying, "Gifted isn't the best or most sophisticated or most original film of the year so far – but it just might be my favorite".
Maybe it's time Marc Webb took on the reigns of a bigger film. Luckily, he won't be alone. This isn't a one man show, after all, it's a movie.
Image Via Zimbio
Erin Cressida Wilson is in negotiations to pen the script. Wilson famously wrote Secretary, starring Maggie Gyllenhall and James Spader, which won her the Independent Spirit Award for Best First Screenplay. More recently she's written The Girl on the Train, adapted from Paula Hawkins novel of the same name, which scored a nomination for Best Thriller from the Saturn Awards.
Now, last but not least…
?Ladies and gentlemen this is the moment you've waited for?
Image Via Playbill
Joining the crew are Benj Pasek and Justin Paul, the duo behind La La Land, and The Greatest Showman, and guess who's doing the new songs for the movie?
Image Via Variety
This is Marc Platt, producer behind La La Land and Mary Poppins Returns, and he's on board to produce this movie! But are you on board? Are you ready?
Now if you're sick of these live action remakes, don't fret! The live action version of Lion King is only coming out later this year…
BTW: Benj Pasek and Justin Paul are doing the new songs for this movie.
Featured Image Via Hollywood Reporter