Breaking news! Maisie Williams accidentally spilled the beans on the Jimmy Fallon Show.
The interview starts out with the basics: Jimmy asks Maisie what events in the have defined Arya, and Maisie starts with, "Number one would be Ned's beheading".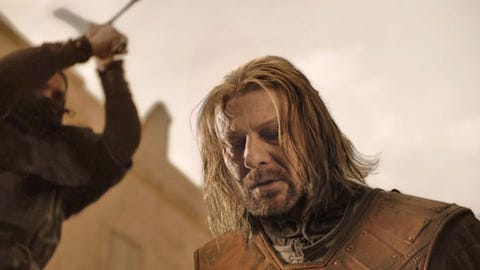 Image Via Esquire
Ouch. And she says it with such candor. Seven years and this type of candor still feels too soon. Maisie continues with talking about how Arya was with Sandor Clegane, steadily getting dark, culminating in the line, "One day I'm going to stick a knife through your eye and out the back of your skull" and how this line showed "how messed up in the head [Arya] had become."
Cue nervous laughter from the audience.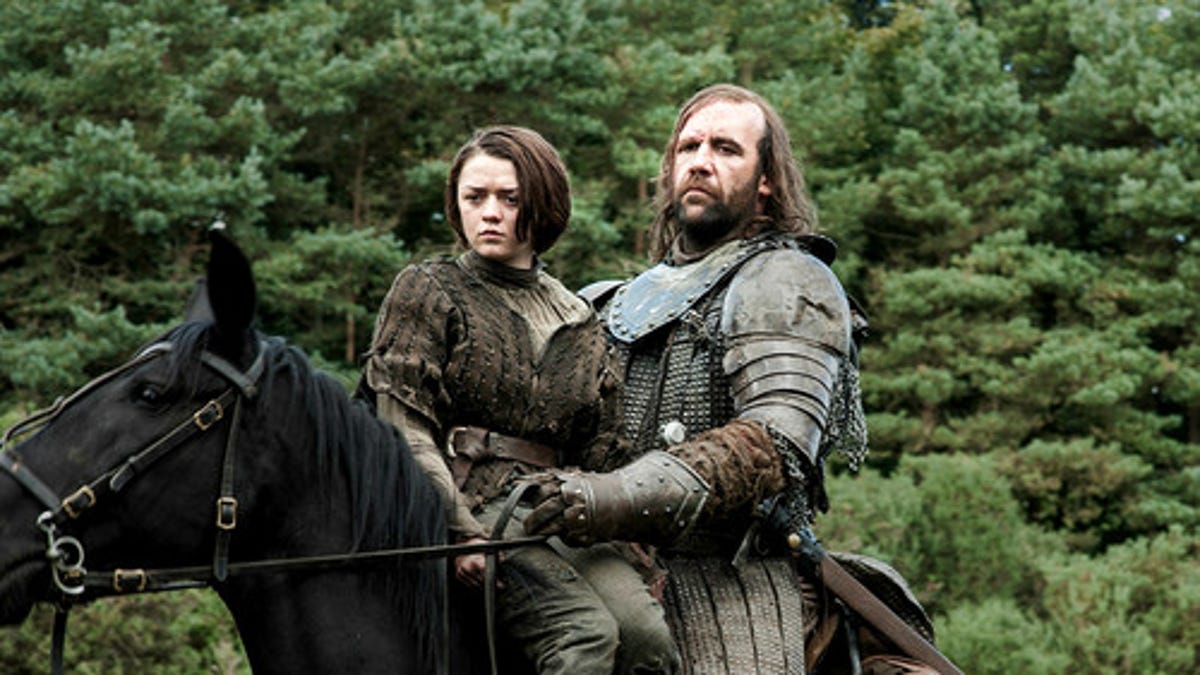 Honestly at this point it was all pretty standard, and I was getting relaxed in my seat. Get to the good stuff!
Maisie keeps going, talking about how in Season 5, Arya got rid of her original costume and how in "last season she reunited with Sansa". That last part is straight out of Maisie's mouth, and it's about as exciting as watching paint dry. No offence to Maisie , but all this stuff is standard at this point. It's been said before and said again at least a thousand times by now.
Then the bomb shell drops. About a minute and thirty seconds into the video, after Maisie gets done with talking about how HBO wants the cast to keep a tight lip on everything, Jimmy asks for "just a crumb".
"Just a crumb, m'lady," Jimmy goes.
Maisie chuckles before talking about how the last day was really emotional with saying goodbye to everyone "because when I found out Arya died in like the second episode it was…"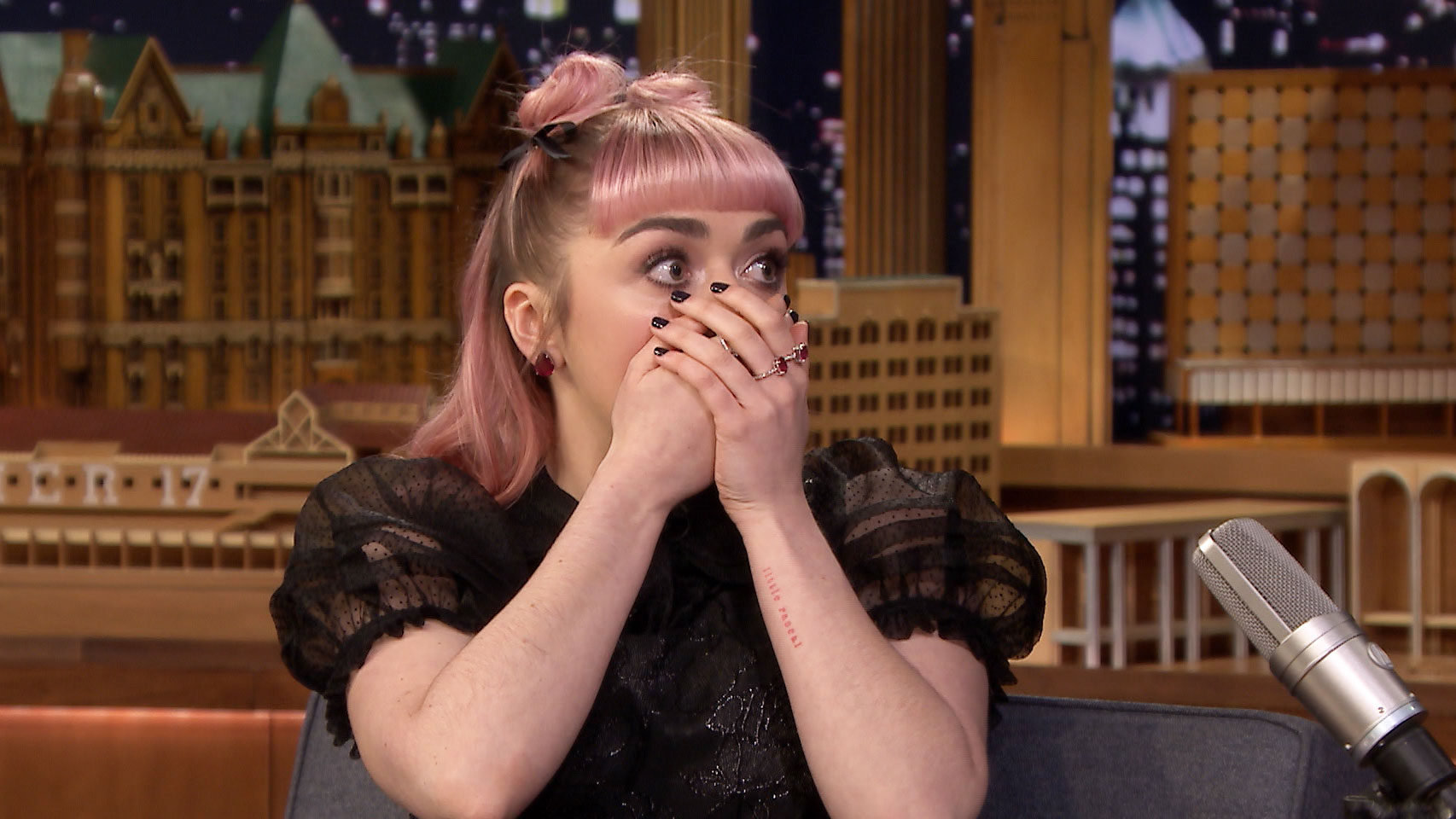 Image Via NBC
Maisie pauses, and gasps. You can hear a pin drop in the room. There are gasps in the room. Maisie holds a hand over her mouth. She's shaking, asking if this is live, if they can edit it out. Jimmy does his best to comfort her but she's near tears. Her smiles are fake, her eyes are as wide as a deer in the headlights.
Image Via Joe.ie
At this point, I wanted to un-hear what I just said. Maisie was tugging at my heart strings. It was uncomfortable and I felt bad for her, bad I could still hear. Jimmy tries to start over with an applause, but as soon as it stops Maisie can't take it and runs off stage.
Image Via LADbible
And Jimmy sits there, distraught. What he just heard, what he just saw, it was, it was….too much.
After a while he stands up, goes to the side, pulls the curtain, and he and Maisie go "APRIL FOOLS!"
Seriously, though, this just proves what we already know: Maisie Williams is an amazing actress. Check it out for yourselves!
Featured Image Via Daily Express