Alice Sebold's 1999 memoir, Lucky, is getting a film adaptation by Karen Moncrieff, who directed two episodes of Netflix's 13 Reasons Why.
Image Via 
Pan Macmillan South Africa
Previously Alice Sebold had written The Lovely Bones, a book about a murdered girl's quest to find justice in the afterlife, so the spotlight was already on Sebold. Lucky, however, was a different story entirely. It's a memoir, so the events described actually happened.
Warning: Plot described below. Contains descriptions of sexual assault and can be triggering to some.
Published on August 4th, 1999 by Scribner, Lucky describes how 1981, at the age of seventeen, Alice Sebold was attacked, beaten and raped off her college campus. After reporting the crime to the police, she was told she was 'lucky' to have survived. The rest of the memoir goes onto to describe her life afterwards, how she continued to finish college, how she spotted her rapist who smirked at her, how her professor Tess Gallagher was in attendance at her legal proceedings, and how after her rapist was convicted, Sebold's apartment was broken into and her roommate was raped. Sebold's own attack inspired her bestseller The Lovely Bones.
Paste Magazine notes that Lucky "sold over one million copies, surging to the top of the New York Times best-sellers list and [earned] Sebold critical acclaim for her visceral account of sexual assault."
Image Via 
Ethnicity of Celebs
Variety reports that Karen Moncrieff will be adapting this story into a film. Moncrieff directed 13 Reasons Why Season 2 Episode 3's 'The Drunk Slut' as well as the following episode 'The Second Polaroid'. She has also directed critical darling The Dead Girl, a film about how the murder of a young runaway connects a group of unrelated women. Deadline reports her as saying:
I'm excited to tell this unflinching, true story of a fierce rape survivor and her battle to become the person and writer she always intended to be. Alice's courage, wit, and willingness to remake her shocking personal trauma into moving and redemptive art are incredibly inspiring to me.
Image Via IMDB
James Brown, known for producing Still Alice, has been brought on broad as producer. He's reported as saying:
Karen's work on Lucky achieves what every great adaptation should, staying true to Alice's memoir while imbuing it with the cinematic tension of a nail-biting thriller.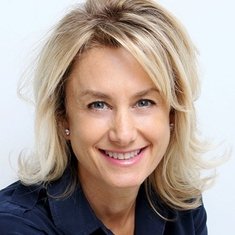 Image Via 
Themoviedb.org
Skywolf Media's Lisa Wolofsky…
Image Via Deadline
…and Fortitude's Nadine de Barros are financing the film and will executive produce, although Fortitude will exclusively handle international sales.
Right now Lucky is in pre-production and casting with filming scheduled for the fall.
Featured Image Via Slash Film