Toni Morrison, celebrated author of at least 30 books, has passed away, the BBC reports today.
Image via People
Morrison's most famous novels include The Bluest Eye and Song of Solomon, and Beloved won both the Pulitzer Prize and The American Book Award in 1988. Morrison won more than 30 across her 40 year writing career, including the Nobel Prize for Literature, Commander of the Arts and Letters, Library of Congress Creative Achievement Award for Fiction, The Presidential Medal of Freedom, and honors from several prominent universities. Morrison is quoted, as well, on The National Memorial for Peace and Justice.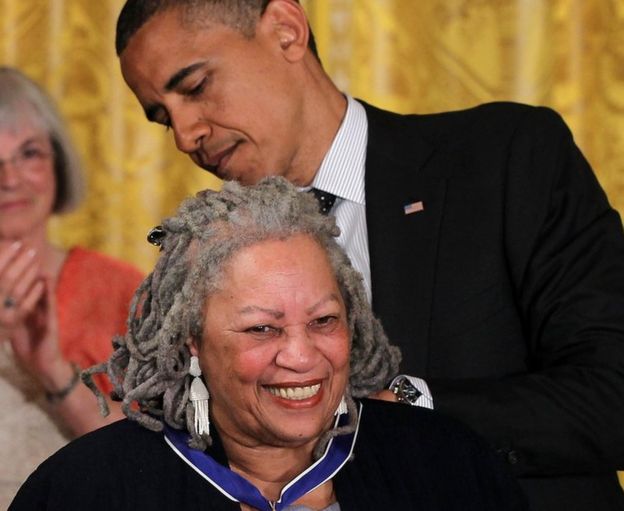 Toni receiving the Presidential Medal of Freedom from Barack Obama, April of 2012 | Image via BBC News
Toni Morrison was a senior editor at Random House for 20 years before becoming a professor at Princeton, and held teaching positions at many prestigious universities, including Yale, Bard, and Rutgers.
Morrison's death was confirmed by her family this morning, after a brief illness. She leaves behind a sorrowful family and a monumental legacy of massive contribution to the literary cannon. Toni's words were an inspiration for women and people of color across the world.
Morrison was 88, and passed away peacefully in her sleep. She will be missed dearly.
Image via CBC News
Featured image via Slate Magazine