This week, a book was returned to the library whence it came—eighty-two years after it was due.
Better late than never !! It took nearly 82 years, but the book 'The White Owl' by Annie M.P. Smithson finally found its way back home to Donegal Library Services. The book was returned to Leabharlann Phobail Ghaoth Dobhair on Friday morning after being on loan since 1937. pic.twitter.com/8AvUD2D7K5

— Donegal County Library (@DonegalLibrary) May 19, 2019
Yes, that Tweet is from the Donegal Library Services, complete with pictures of the esteemed book The White Owl.
Image Via Irish Mirror
Full confession here: I have not read Annie M. P. Smithson's The White Owl, but I do know that it was published in 1937 and, according to UPI, the book was checked out July 23rd, 1937. It was due fourteen days after its check-out date.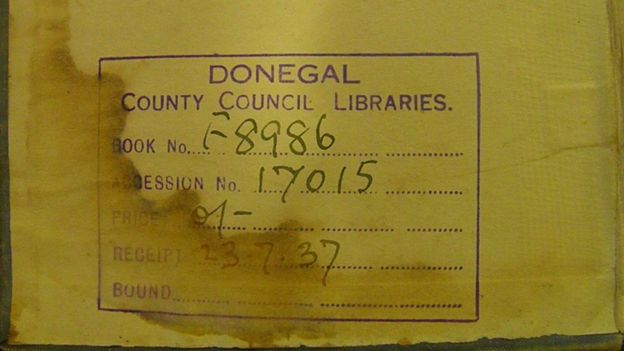 Image Via BBC
Last Friday, eighty-two years later, it was returned. However, the The Irish Mirror writes that relatives of the person who borrowed the book found it during a house clearance at their home in Falcarragh.
Sadly, the The Mirror also notes that  "…with the average price being 5c per day, the fine on The White Owl would have been in the region of €1,280."
That means the fee for The White Owl would have been around about $1,428!
Thankfully, Ireland abolished all Irish public libraries fines last January. Plus, the Public Library must be happy to have the book back, especially considering that senior library assistant Denis McGeady told BBC, "We've looked in the national libraries system and there are certainly not too many first editions of this book there."
Featured Image Via The Mirror