J.Al. Bayona, the director who got his big break with Jurassic World: Fallen Kingdom, will be directed the first two episodes of The Lord of the Rings.
Image Via Radio Times
With Amazon going full speed ahead with the Lord of the Rings television series, this is the first big news about who's running the show that we've gotten. Before this, we knew that the television series will set during the 3,441-year period, known as the Age of Númenor, or the Second Age.
For the record, the Second Age is about 3441 years that ends the downfall of Sauron's army when he was defeated by the Last Alliance of Elves and Men.
Image Via
Science Fiction & Fantasy Stack Exchange
Instead of taking a children's book written by Tolkien and trying to haggle it into something resembling into Lord of the Rings, something which Tolkien himself tried and failed at (detailed in Rateliff's The History of The Hobbit), this new series isn't based on any specific work by Tolkien but will act as a prequel to Lord of the Rings.
This is a full swing effort in trying to bring the tone of Lord of the Rings and its history and somehow create an original story, and Amazon is pulling all the stops, reportedly preparing to spend at least $1 billion in addition to the $250 they spent to outbid Netflix for the rights.
Image Via Rotten Tomatoes
The crew currently consists of show creators Patrick McKay and John D. Payne, both un-credited writers for Star Trek Beyond and who are working on a screenplay for Flash Gordon. As for Peter Jackson, whose name is synonymous with Lord of the Rings.
Image Via Reddit
Also, Peter Jackson will not be left to the sidelines.
Image Via UPI.com
Adding to this short list of television show creators is Juan Antonio J.A. Bayona. A key hire, Bayona will direct the first two episodes.
Deadline quotes the director as saying:
J.R.R. Tolkien created one of the most extraordinary and inspiring stories of all time, and as a lifelong fan it is an honor and a joy to join this amazing team…I can't wait to take audiences around the world to Middle-earth and have them discover the wonders of the Second Age, with a never before seen story.
Bayona will be responsible for giving audience their first, and second, impression. From the opening shot to the credits, Bayona will have to get the audience hooked for good. Will he succeed?
Well, Jurassic Park: Fallen Kingdom, his only major film production, hold a 47% on Rotten Tomatoes with an average rating of 5.45/10. However, on a personal note, I think that movie was doomed after the shooting script was approved.
Still, the question remains, is Bayona up for the challenge?
Image Via Hollywood Reporter
Jennifer Salke, Head of Amazon Studios, surely thinks so. Comicbook.com quotes her as saying:
The scope and breadth of J.A.'s world-building is exactly the right fit for our ambitions for the Lord of the Rings. He's a passionate and collaborative director who has brought new stories to life with his multitalented producing partner, Belén,…We are all excited for them to join our writers J.D. Payne and Patrick McKay, and we can't think of a better way to begin this journey to Middle-earth.
Salke infamously spoke to sat with JRR Tolkien's grandson, Simon, after the rights were acquired. Historically the Tolkien family has had a tumultuous relationship with the film adaptations.
Image Via
tolkien.co.uk
Christopher Tolkien, J R R Tolkien's last surviving son, pent an enormous amount of time by editing and publishing thousands of pages of Middle-Earth material his late father left behind. However, when Jackson tried to meet with Christopher he was rejected and Christopher voiced his displeasure even before a single frame of the triology was shot, latter noting that, "[t]hey eviscerated the book by making it an action movie for young people aged fifteen to twenty-five".
In fact, a little while before the deal with Amazon was reached, Christopher Tolkien had stepped down from the director of the Tolkien estate.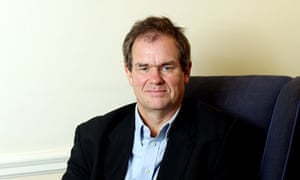 Image Via The Guardian
However, Simon Tolkien hasn't been receptive to all adaptations. Notably the Tolkien estate disavowed the film based on the Father of Fantasy, and the film went on to make $7.8 million of off a a $20 million dollar budget.
How will this adaptation do? It's not based on any specific work by Tolkien, and that might prove to be this adaptation's greatest asset or its greatest handicap.
Can this show give us a story tonally similar to Lord of the Rings but still stand on its own? Or will its fall under the weight of Tolkien? That is now in the hands of J. A. Bayona.
Featured Image Via Screen Rant