Jokha Alharthi has made literary history as the Man Booker International Prize's first Arabic winner.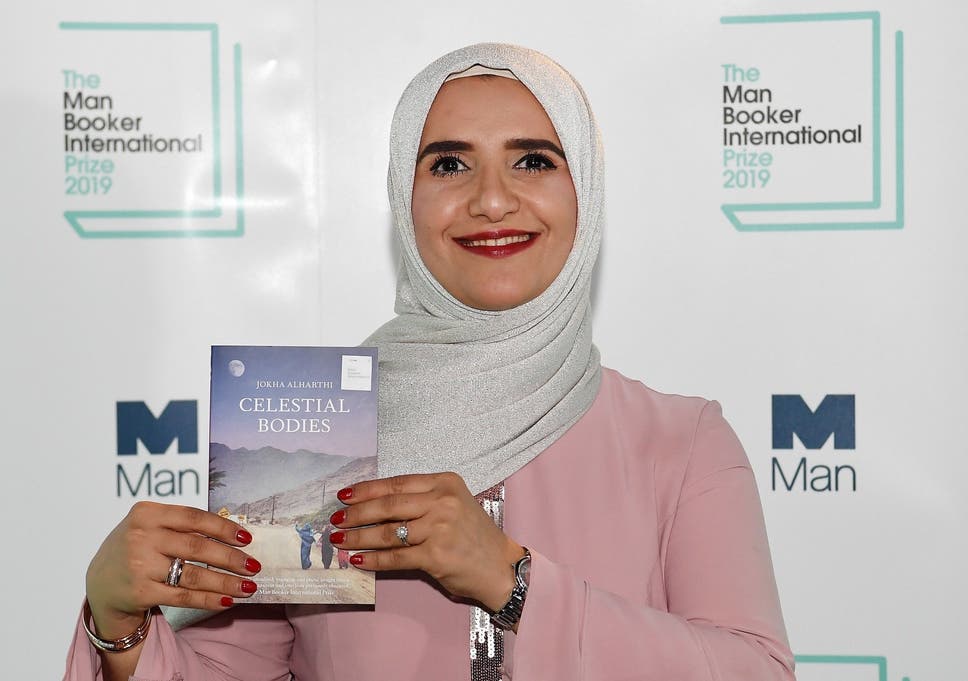 The Independent
Celestial Bodies follows, according to Amazon, "Mayya, who marries Abdallah after a heartbreak; Asma, who marries from a sense of duty; and Khawla, who rejects all offers while waiting for her beloved, who has emigrated to Canada," as their homeland of Oman transitions from a slave trading center into an oil producer.
Upon publication, the book received rave reviews with The National noting "it ­continually re-­evaluates both present and past" and with the Irish Times stating it "brings a distinctive and important new voice to world literature."
Almost immediately, the book was put on the shortlist for the Man Booker International Prize.
Image Via R
eadinggroups.org
It was a tough year though. Not only were all the nominated books massive hits with widespread critical praise, but there had never been so many women shortlisted before. Going up against her fellow female authors, Jokha Alharthi had to contend with many talented women, one of whom was Polish writer Olga Tokarczuk. Tokarczuk previously won the prize just last year in 2018 for her novel Flights, translated by Jennifer Croft, earning the spot as the first Polish writer to win the prize. Plus, Jokha Alharthi didn't exactly shy away from controversial topics such as gender, race, social distinction, or slavery.
Image Via Four Communications
However, chair of judges for the prize, historian Bettany Hughes, was quoted by The Guardian as saying:
"We felt we were getting access to ideas and thoughts and experiences you aren't normally given in English. It avoids every stereotype you might expect in its analysis of gender and race and social distinction and slavery. There are surprises throughout. We fell in love with it."
Image Via La Times
Thus Jokha Alharthi has managed to win the £50,000 ($63,000) prize with her translator, American academic Marilyn Booth who, according to RTE, "teaches Arabic literature at Oxford University". This certainly came in handy, considering that The National in their review said, "Booth embroiders the text with the sound of Arabic wherever possible, maintaining rhythm and even rhyme, as well as the crackle and pop of the book's humour".
Image Via Books from Scotland
The bigger winners here might just be the book's publisher, Sandstone Press. BBC News wrote that the "small company in Dingwall, Scotland," has only "four full-time staff members" who "[put] out between 20 and 25 books per year."
Not surprisingly, a spokesperson from Sandstone said the win was "extremely exciting" for the team, noting that "our editor really championed Celestial Bodies, she saw something special in it."
I'd give that editor a raise.
Featured Image Via CBC.ca