Who says a certain book's themes are strictly for an adult audience?
Image Via Image via Amazon
Authors Jason Reynolds, author of Long Way Down, and Ibram X. Kendi, recent debut author of How To Be An Anarchist, translate their collab-nonfiction book Stamped From The Beginning: The Definitive History Of Racist Ideas In America, originally adult-oriented, into a novel exclusively meant for young adults—teens essentially—called Stamped: Racism, Antiracism, And You: A Remix Of The National Book Award-Winning Stamped From The Beginning.
The original Stamped From The Beginning was published by Nation Books in 2016 and won the National Book Award for Nonfiction, while the YA version will be published by Little Brown Books in March 2020.
Of course, to transition, certain adjustments had to be made: upon deciding to convert this adult book by bending it towards a slightly younger audience, Reynolds approached the whole book "top to bottom" from a teen's perspective and asked himself how he would want to read a book about racism.
So, of course, to eradicate any obstacles that would stand in the way of teenagers, who might perceive the nonfiction book as something as mundane as a history textbook from school, the very first page states outright:
This isn't a history book. This book is about the here and now. A book to help us better understand why we are where we are. A book about race.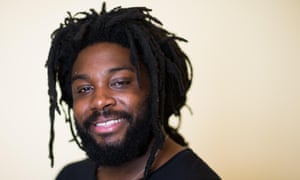 Image Via The Guardian
This newer version of the story will also trace back to the anti-black and racist ideas that were long ago set in place to exclude the darker-skinned and will provide the tools that use to combat such notions. It will even have certain moments when the reader is asked to take that moment to stop and let the material on the heavy subject matter leading up to that point sink in to give them time to reflect.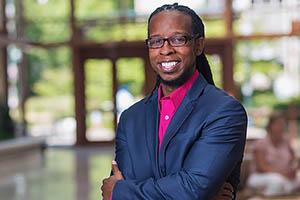 Image Via American.edu
With more books like this, with versions suitable for both adults and young(er) adults, authors are given the opportunity to include – and not talk down to or preach – everyone in teaching the subject matter, especially about something as important as race, bringing teens and soon-to-be adults today what adult authors wished they had back when they were their age…
Featured Image via Billmoyers.com