Lots of people love horror movies but would they be willing to spend four days essentially living in one? The Overlook Film Festival offers more than the normal film festival: It puts attendees inside a story of the genre that they love, from the outside.
The Overlook Hotel, from the genius mind of Stephen King's The Shining, is known for driving its caretakers insane after a few weeks of being snowed in. Creators of the festival covered the mock Overlook Hotel with snow- which was still not as bad as what the Torrances went through: Complete isolation.
The snow covered building is just the beginning of the Overlook experience and how it differs from a normal film festival. It sounds more like a (safe) horror simulation than a horror movie celebration!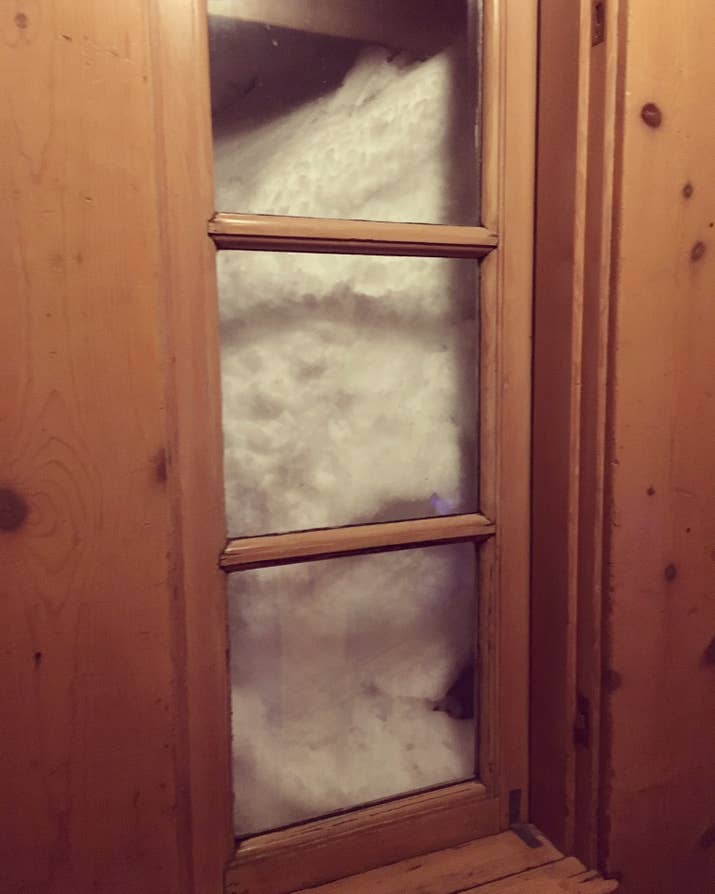 Image courtesy of Buzzfeed
After arriving at the iconic hotel, real life is left behind as you enter a world controlled by horror. Festival co-director Landon Zakheim claims "It's meant to be a site-specific experience from the moment you arrive until you leave. We want to celebrate everything the genre has to offer." The directors stay true to their words, as options for horror-filled experiences are endless. From a haunted house, indie or mainstream film showings, interactive theater pieces, or creepy music, you will constantly find some new way to explore the dread and fright that comes with the genre we love.
Louis Peitzman, a Buzzfeed reporter, had an awesome experience at the festival. He claims the most exciting aspect of the four day trip is the interactive game run by the hotel. Guests who sign up for a part are split up into three different levels: Lurker, Player, and Hunter. As a lurker, you only get story updates but as a player you receive clues, interact with other players and go to game events. The Hunters are totally dominated by the game – they give the hotel access to all their possessions and sign waivers allowing physical contact.
Where else could you go where they would put you right into the middle of a film from your favorite genre? When fans put on a horror movie, they are already expecting the characters to make the wrong decisions. We always yell at the screen in an attempt to guide them on the right path. This trip offers us a chance to make the right, or wrong, decisions (without the actual danger).
Image courtesy of http://bit.ly/2qWUTlV
The immersive activities at this festival are endless. Whether it's seeing a new horror movie or laying in a coffin while watching someone remove your organs (wait, what!?!), these four days sound like a normal person's worst nightmare but a horror fan's dream.
Feature Image courtesy of http://bit.ly/2qnLo2W