The holidays are here, and with that comes utter chaos! For most at least.
Whether it's due to family fights, end of semester finals, the insanity that is shopping during the holiday, or a wild mix of all three, this time of the year is tough!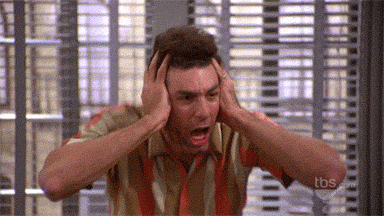 Image via Onedio.com
With stress at an all time high, it can be an internal battle to make the time for reading a good book, and at this time of year many of us struggle to push ourselves to sit down and focus on reading. While it would be easy to just put the books down and wait for the stress to subside, there are ways to calm yourself enough to continue on with reading!
1. Find Your Own Personal Reading Space!
Image via Tenor
Separate yourself from all the chaos. Having a space that is purely your own will give you some sense of control during this chaotic time. Try not to read or relax where you work or eat. This way, when you're in this space, your thoughts are purely on one thing only: reading! You can do this to unwind after hectic family visits… After all, you don't want your out-of-state younger cousins questioning why you're reading Harry Potter for the hundredth time in a row.
2. Decorate Your Space!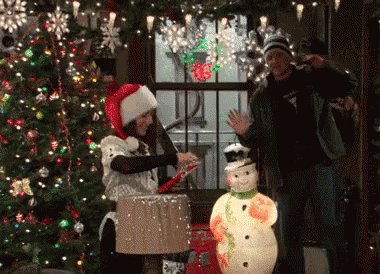 Image via Tenor
T'is the season of light, so you may as well try to enjoy the holiday by putting up some festive fairy lights! It's said that warm light is a great way to relax, so set the relaxing mood and partake in some festivities! Just don't go overboard….
3. Relaaaaaax!
Image via Tenor
You can't just grab a book and force yourself to read when you're already feeling overwhelmed and have hundreds of holiday ideas and plans stuck in your head. Some ways to relax the mind and the body are yoga, stretching, meditation, and writing—especially poetry. Once you've calmed your body and mind it will be much easier to read and enjoy it!
4. Grab All the Necessities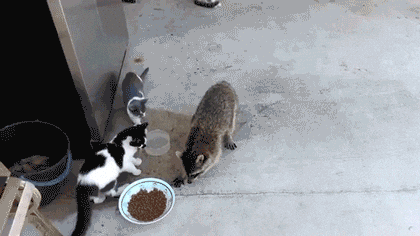 Image via Giphy
To sit still for any given amount of time there are certain things you'll need—water, a snack, etc. Everyone has their own list of the things that they need to feel most comfortable sitting around. So sneak downstairs and scavenge as much as you can before the relatives arrive!
5. Treat Yo' Self!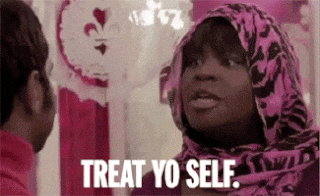 Image via Giphy
Now let's say you've gathered everything you need, try and grab one or two things you would love to have!
Brew a cup of hot chocolate, throw on something comfortable to wear, whatever it takes for you to feel good!
Now all that's left is to start reading!
If, after all this, you still find yourself struggling through the holidays to finish even a chapter, don't fret. It is the nature of the season that stress will happen.
Overall, enjoy this holiday season. When all is said and done, and life has calmed down a little, you'll always have the snow days of winter to snuggle up with your newest read, separated from the stress of the world by a blanket of quiet snow.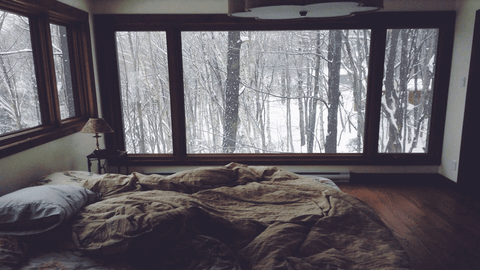 Image via Giphy