With the booming success of the Marvel films, comic book films have come a long way since first becoming popular in the late 30s.
What was once a niche subculture has grown into one of the most successful entertainment industries to date. Gone are the days when reading comic books, let alone making them, is unusual. Today we can enjoy these imaginative and emotionally touching, visual stories easily, as they are now fully integrated into our pop culture. A lot of this is thanks to the recent Marvel films.
From the early days of comic book adaptations back in the late 1930s, comic book adapted films have been a part American cinema, but back then there was only a comic-book based film every other year. Kids these days don't know how lucky they are. As the decades passed there were less and less films. It was only until the late 70s that these adaptations finally began to make a comeback, though many of them either went straight to television or, at the time, VHS. This was the beginning of comic books entering pop culture, slowly of course.
There wasn't a lot in the early 2000s, except for the greatness that was X-Men. It wasn't until 2008 that the MCU began at last with Iron Man. From then on, things would not be the same. The twenty-three movies in the franchise are not only beloved by fans, both in and out of the comic-book fandoms.
Now with Avengers: Endgame retiring our main heroes, we are entering Phase 4 of the MCU. Comic book films are now making history in the film industry, not only with an Academy Award, but also destroying box office records. According to The Hollywood Reporter, Avengers: Endgame fared so well in theaters it did even better than James Cameron's Avatar, grossing $2.8 billion globally.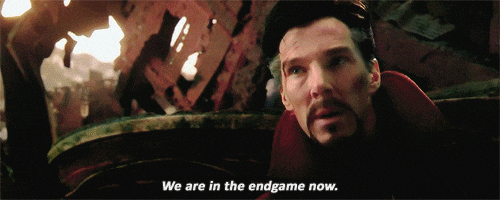 Results like that are hard to come by in the nerd community, so thank you Marvel for creating these fantastic films. The comic book industry will never be the same.
Featured Image via hdqwalls