Better known as Athens Asylum, the history of this abandoned asylum is detailed in Katherine Ziff's book, Asylum on the Hill: History of a Healing Landscape. The Amazon description reads:
Asylum on the Hill is the story of a great American experiment in psychiatry, a revolution in care for those with mental illness, as seen through the example of the Athens Lunatic Asylum.
Image Via Amazon
…but what the heck is Athens Asylum? Why should you know about it? And is it called Athens Asylum or the Ridges?
And why should you care? Well, I'm not going to cover everything, but I am (hopefully) going to give you enough to grab your attention and (hopefully) get you to buy this amazing book.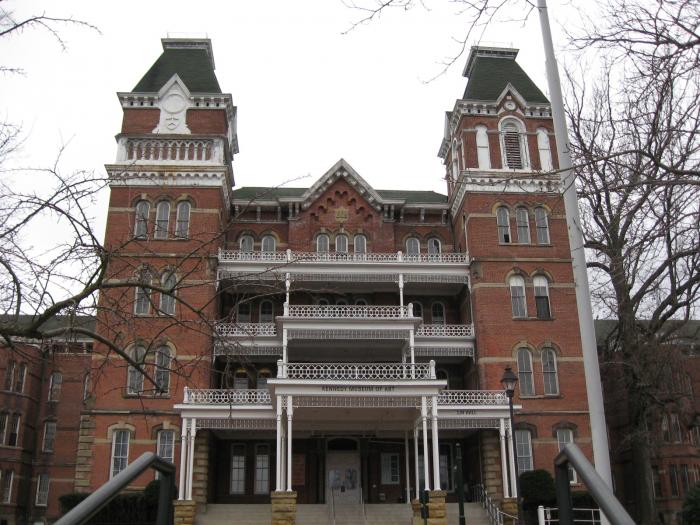 Image Via Wikimapia.org
To start, Katherine Ziff is not only a scholar but also a counselor in the Athens City School District. Don't be mistaken, however, that doesn't mean she had an easy task ahead of her when crafting this book.
Known by a mix and match of different names, this asylum, or state hospital, or haunted-place-you-should-definitely-stay-away-from, the then-known Athens Lunatic Asylum today exists as an asylum you'd typically see in a horror movie.
Image Via
Athens County Visitor's Bureau
With its many abandoned corridors, a graveyard filled with unmarked graves because the families of patients couldn't afford a proper funeral, a place where one doctor notably performed "more than two-hundred frontal lobotomies he performed at the Athens State Hospital in seven visits between 1953 and 1957," and even a corpse stain made by a female patient who lost her way inside the many rooms and died only to be discovered a month later by a maintenance worker in the late 70s. Athens, given that it was closed down in 1993 but never torn down, stands as both a haunted house and a tourist spot for prying eyes.
Ziff wanted to find the true face behind this horrific facade.
Image Via Pinterest
It's a tough task, to say the least. National Endowment for the Humanities writes how numerous buildings were added to the asylum, including a farm office, a new amusement hall, additional wards and residences, laundry building, power plant, garages, stables, mechanics shops, a firehouse, therapy rooms, just to name a few. To put that into perspective, Legends of America writes that, "by the 1950s the hospital was using seventy-eight buildings and was treating one-thousand-eight-hundred patients" and by "the 1960s the total square footage of the facility was recorded at 660,888 square feet. It was also at this time that its population peaked at nearly two-thousand patients, over three times its capacity."
Image Via
mikecollingtonphoto.com
Why would Ziff take this task on in the first place?
Well, Ziff told Athens News she wanted to see the constant changes "in how we were going to treat people with mental illness." As a result she compiled, "a wealth of documentary sources including patient admission documents, case histories, medical notes, the writings of patients and their families, and the letters and files of the institution's superintendents."
Even with those notes, Ziff had to put herself in the mindset of people she had no way to contact anymore.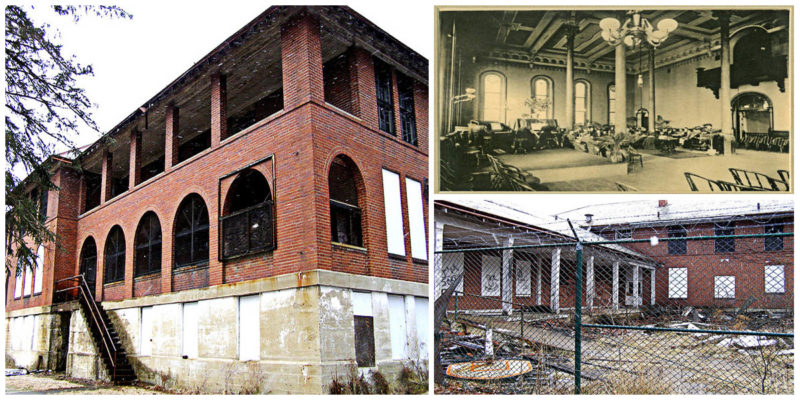 Image Via Abandoned Spaces
Despite this challenge, Ziff paints a long history of the asylum since its opening in on January 9th 1874 and its 1993 closing. She expounds on the medical changes made since there, giving new light to when National Endowment for the Humanities wrote that "the asylum once represented the gold standard of treatment."
It was a once beautiful place and a bright spot for the future. Completed with ballrooms and amusement parlors, the asylum had not only a stunning interior but a beautiful facade, so beautiful in fact that the Board of Trustees of the Athens Asylum for the Insane's 1880 annual report reads, "…that our poor unfortunates who are necessarily confined in the wards may look out upon a landscape with pleasure and delight."
Image Via
Court Street Stories
While that statement hasn't aged well, it paints a picture of the past, of people looking forwards to the future. In their review of the book, Athens News admirably wrote that Ziff "puts the Lunatic Asylum firmly into historical and political context, and even-handedly examines both the bright and dark aspects of 19th-century mental health treatment."
Image Via
The Post Athens
For more, read the book. The Amazon description reads:
"Katherine Ziff's compelling presentation of America's nineteenth-century asylum movement shows how the Athens Lunatic Asylum accommodated political, economic, community, family, and individual needs and left an architectural legacy that has been uniquely renovated and repurposed. Incorporating rare photos, letters, maps, and records, Asylum on the Hill is a fascinating glimpse into psychiatric history."
Image Via
Athens County Visitor's Bureau
On the record, it seems Ziff has succeeded in her efforts, given that since the book's publication there is now a two-hour tour every month from 2pm to 4pm led by George Eberts, an expert on the history of the asylum. The dates are available here.
If I were you, I'd go on the tour. It's a chance to get educated and to look into the past and to see, how people back then, looked towards the future. While Athens hasn't aged well, it stands as a monument for people trying to do better.
Featured image courtesy of Megan Bomar