Bookstores have been struggling to stay afloat ever since the pandemic forced all to shut down and cancel events. In the past couple of weeks, bookstores across the country and around the world have publicized their financial struggle and asked their costumers for help to be able to stay in business.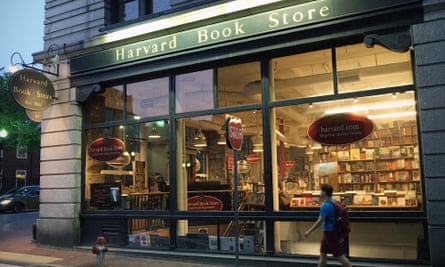 Image via the guardian
One of the last ones to make their struggle public was Harvard Bookstore in Cambridge, Massachusetts; founded in 1932. In an open letter to the public they wrote, "The imbalance between revenue and expenses represents a threat to our continued existence." They continued, "Indeed, a number of our fellow merchants in Harvard Square have permanently closed, including many that have existed for decades."
Harvard Book Store owners, Jeff Mayersohn and Linda Seamonson, expressed how, despite expenses not fluctuating much, they continue to lose revenue each month, after losing most of their foot traffic is now adjusting to e-commerce. But, Harvard Bookstore does much more than just sell books, and they hope to be able to become a cultural center for their community. They do this by hosting more than 400 in-store author talks each year, as well as other promotional activities and events for the public.
Harvard booksore received orders for thousands of books after the letter was released. "That was very humbling and gratifying," Mayersohn said. "The response has really been overwhelming."
If you want to support this bookstore, you can do so by shopping on their online store at Harvard.com
Featured image via the harvard crimson