There was much controversy when 19-year-old singer and actress Halle Bailey was announced to play Ariel in the live-action remake of The Little Mermaid back in early July.
Image Via Variety
While there were plenty of positive comments and praises for the young actress, many reacted with fervor and rage. The comments were largely racial, criticizing that Ariel should be white and red-headed, like the original animated movie, instead of being played by a black actress.
#NotMyAriel Let's talk about it. pic.twitter.com/i76EvoCXc1

— Unicornkitty (@Unicornkittyari) July 6, 2019
@chloexhalle is NOT Ariel . #NotMyArial idgaf . Should be a white, REDHEAD. periodt. Goodbye

— kaitlyn (@FORSUREGING) July 5, 2019
Let's go through some history first. Danish author Hans Christian Andersen's short story of the same name was adapted for the movie. In that adaptation process, many things were changed.
Image Via Pinterest
In the short story, Ariel eventually finds herself in a situation where she needed to kill the sleeping prince lying with his new bride. Unable to do it, Ariel threw herself into the water, dissolved into sea foam and became an earthbound spirit. During this, she learns that because of her selflessness, she is given a chance to rise to the Kingdom of God if and only if she does good deeds for mankind for three-hundred years.
Image Via Metro.co.uk
In the animated movie, she and the Prince take down the evil Ursula and Ariel becomes a human. Changes were made. For perspective, The Little Mermaid isn't the only Hans Christian Andersen story that was adapted by Disney, the second being Frozen. To list the changes made in that adaptation process would be overwhelming.
Plus, many live-action remakes have been criticized, notably the recent The Lion King remake, for being too similar to their animated counterparts. So maybe some changes are in order. Plus, if Ariel being black isn't that big of a change, then what's the big deal anyway?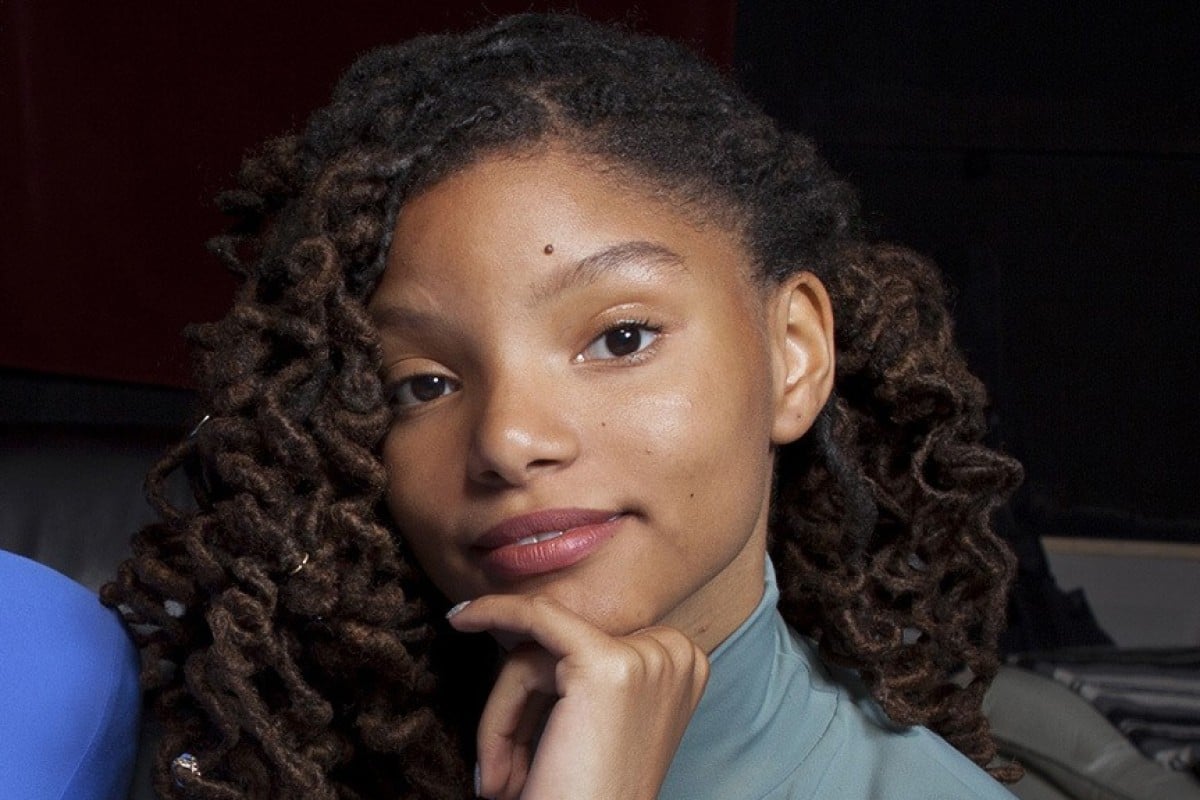 Image Via Scmp.com
Regardless, there was an onslaught of vicious and hateful comments directed towards this young actress. Nevertheless, Halle Bailey has stayed positive. She told Variety at the Power of Young Hollywood gala Tuesday that:
I feel like I'm dreaming and I'm just grateful and I don't pay attention to the negativity…I just feel like this role was something bigger than me and greater and it's going to be beautiful. I'm just so excited to be a part of it.
Personally, I feel that Disney has done a great job with wrapping their classic characters into a cute bundle of nostalgia. As a result, people see characters like Ariel and become more sentimental. Thus it's harder for people to accept change because of that emotional attachment. But you know what?
Image Via Upliftconnect.com
Change is good, so rock on Halle!
Featured Image Via Hollywood Reporter