The newest Godzilla film has been criticized for having "too many monster brawls" and not enough plot. To these critics I say: read the tie-in comic before seeing the film.
Released ten days before the new 2019 film King of the Monsters, Godzilla: Aftershock gives us the introduction and key knowledge that the film doesn't. Critics across media have griped that there are too many scenes featuring the monsters fighting against each other, but what they don't realize is: that's what the films are for! This new comic provides what the film shouldn't have to.
Image via Amazon
Die-hard fans of the Godzilla franchise are most likely not going to theaters for the plot of these films, however, if you are a fan looking for more, rather than jumping into the giant monster battles, Godzilla: Aftershock will do that for you!
The comic follows the secret agency Monarch, which has been studying these monsters. It takes place immediately after the 2014 film, and the characters involved, many who appear in King of the Monsters, learn of the ancient lore and relationships the monsters have with each other.
The one thing that critics, both professional and non-professional, have in common with the 2019 adaptation is that King of the Monsters has an incredible amount of action, more action that exposition. But that is what the tie-in comic is there for. So the film can get to the point that everyone is waiting for – the monsters kicking the daylights out of each other!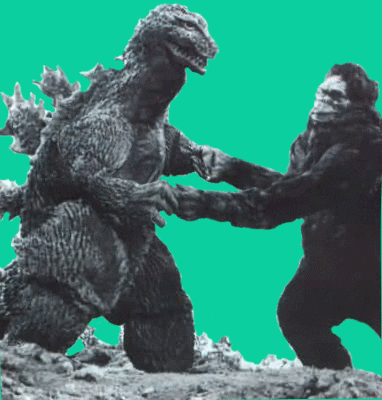 Beautiful! | Image via Giphy
Featured Image via Inverse