There's nothing like the feeling of going to your first music festival. It's even more fulfilling experience to organize one. The founder of the Glastonbury Festival is sharing his experience of organizing the festival in a new book.
Glastonbury 50 is a collection of stories from founder Michael Eavis and co-organizer Emily Eavis, Michael's daughter, about the festival's early beginnings all the way up to its current incarnation. Some stories include Michael organizing his first festival with his wife, Emily taking over as his partner after his wife dies, and the various musicians and controversies that have accompanied the event.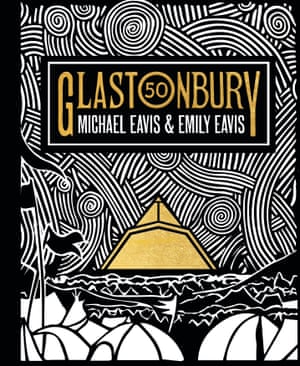 The book will also feature contributions from popular artists like Adele, Jay-Z and Dolly Parton.
The news about the book was first reported by The Guardian and later covered on the festival's Twitter.
We're very pleased to announce the release of Glastonbury 50, our official book celebrating next year's 50th anniversary of the Festival, on 31 October 2019. Get more info – and pre-order a copy signed by Michael and Emily Eavis – from https://t.co/oPFiwN4Eu5 now. pic.twitter.com/b2mPbXGULn

— Glastonbury Festival (@GlastoFest) June 5, 2019

When asked about the book, Emily Eavis reflected on all the joy she had while helping her father organize the event each year:
"With our 50th anniversary fast approaching, we felt now was the time to put all of our memories and stories together in one place. It's been a total joy to look back through piles of old photo albums and scrapbooks and to reflect upon what it meant at the time, and the incredible evolution of the event."
Glastonbury 50 will be published in October.
Featured Image Via Bristol Post