Gosh!
More than a decade after the cult-classic film Napoleon Dynamite hit theaters, the follow-up is coming to your bookshelf! IDW comics is releasing an exciting sequel comic this fall.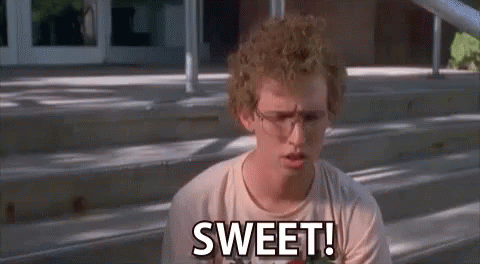 The four-issue mini-series will pick-up immediately after the events of the film, with Pedro ruling as class president. Unfortunately, his reign is short-lived when he is accused of election fraud. It's up to Napoleon and Deb to clear his name before it's too late. One thing is certain: returning to this cult-classic plot will have you shouting yes… yes… yes!
The writers of the new comic, brothers Carlos Guzman and Alejandro Verdugo, discussed writing the comic in a press release from IDW:
With this new story, we're focusing on matching the movie's unique tone, finding that perfect blend of oddball comedy and charming slice-of-life drama. It's certainly been a challenge but one we're sure will pay off for long-time fans. And the best part: we get to rewatch a lot of Napoleon Dynamite!
(Feel free to watch a lot of Napoleon Dynamite in preparation yourself.)
There is no specific release date yet, but the series is set to debut in September.
Here is the cover for the first issue:
Featured Image Via The Buffalo News.