Gerard Way, My Chemical Romance frontman-turned-comic book author, has had his graphic novel The Umbrella Academy adapted for TV by none other than Netflix.
Image via Amazon.
The series is, in a nut-shell, about a dysfunctional family of superheroes who band together to save the world from the apocalypse. It's filled with action, comedy, drama, and mystery, and the new series stars Ellen Page, Robert Sheehan, Mary J. Blige and Kate Walsh.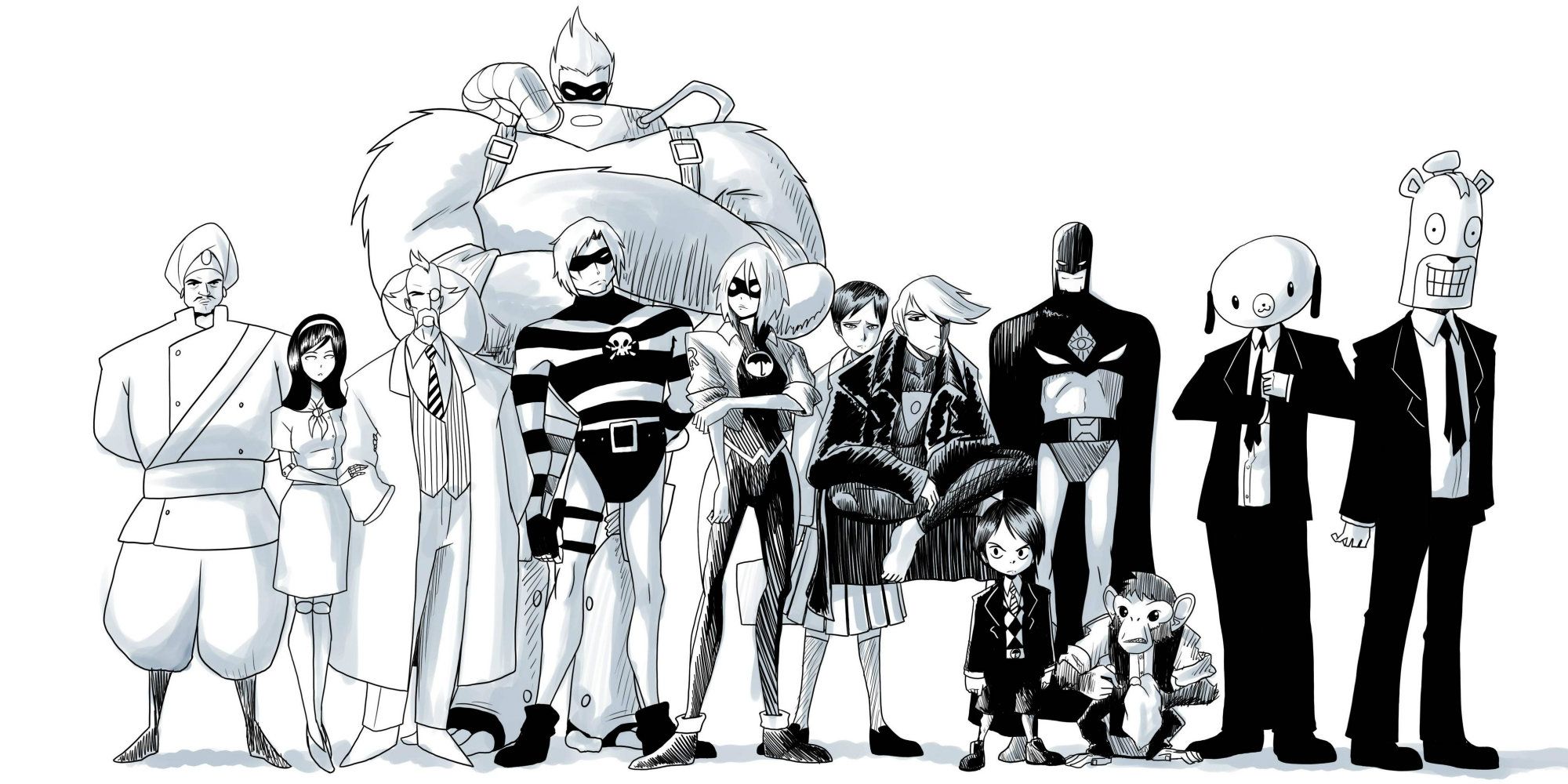 Image via Gabriel Bá/Dark Horse Comics.
To make things even more exciting, creator Gerard Way has gone back to his roots and written the music for the series alongside My Chemical Romance bandmate Ray Toro!
Gerard Way (left) with Ray Toro (right) in concert together. | Image via Zimbio.
In an interview with Kerrang!, Way compared composing music for The Umbrella Academy to his writing for My Chemical Romance.
"It's a bit more work, because it's for something cinematic. It's not that it has to reach a higher level, it's just that it's a different level. The solo stuff is just kind of up to me, and what I want that to convey, or what nature it has. Whereas with the show, everybody has to really be blown away by it. So maybe, in a way, it's more a little bit of what Ray and I and the guys in My Chem used to do; we apply a little bit more of that to what we do in these cover songs for Umbrella Academy."
 Image via Metro.
All in all, Way says that is was "'fresh and exciting' to revisit that kind of creative process." Together with Ray Toro, Way recorded covers of "Hazy Shade Of Winter" by Simon & Garfunkel, and "Happy Together" by The Turtles.
Their cover of "Hazy Shade of Winter" is also in the trailer for the Netflix series.
So if the series or comic book isn't enough to get you interested in The Umbrella Academy, listening to the rockin' sounds of My Chemical Romance will definitely pull you in!
Featured Image via comicbook.com