Five of the seven books in the Game of Thrones series have been released. On average it takes George R.R. Martin about four years to release a new installment. As of July, 2016, fans of the next GoT book have been waiting five solid years.
Fans are getting antsy because the HBO show is moving farther into the story than the books have. This creates a lot of questions about the plot since the show no longer has the book to draw from. Not to mention the potential influence the show might have on how Martin finishes the book. Fans are putting a lot of pressure on Martin to finish the next book, and quickly. Because he has dealt with this kind of pressure before, he has decided to not state the estimated release date for The Winds of Winter.
Some say he was trolling, and some say it was a pure accident. But just yesterday George RR Martin released this exact tweet.
The tweet said "Coming out in August" with big bold letters on a book cover saying "GEORGE R.R. MARTIN."
Fans, understandably so, suddenly become ecstatic over the possibility that The Winds of Winter was going to be released in August, which is only a few days away. But the dark truth is that Martin was only announcing the release of a different book called High Stakes, of which he is the editor.
Many fans are angry. After all the time we have waited for the sixth book of the series, Martin edited a completely unrelated book! Just finish the The Winds of Winter already!
Nobody knows for sure what Martin was trying to accomplish with his tweet. He could have definitely made it more clear that the book being released was not his own. It seems like an intentional tease but we can never be sure unless he speaks about it himself. Just like the characters in his book, Martin remains as mysterious, and possibly as sinister, as ever.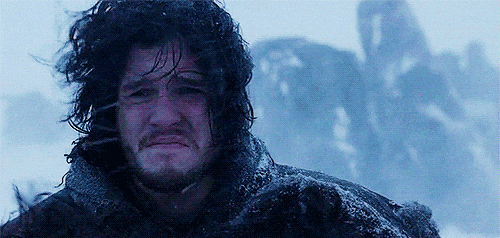 Image courtesy of GIPHY
Featured image courtesy of http://uproxx.it/2aumbdj