And they should be.
Endings suck—especially when it comes to the conclusion of stories we love/loved. Sometimes stories are ruined by their less-than-spectacular final act. We read them for days and watch them for years as their inevitable finales approach, hoping our favorite characters go out in an appropriately cliché blaze of glory or meet a romantically tragic end. In a weird way, our favorite books, movies, and shows become a huge part of our lives—our own personal (REAL) narratives framing that of popular protagonists and their worlds. So, naturally, we fall in love with all of the underdogs, chosen ones, and antiheroes we spend time with. Maybe we even project unrealistic expectations onto the endings of their stories because we are afraid our own stories may not end so perfectly—however, let's not think ourselves into an existential crisis.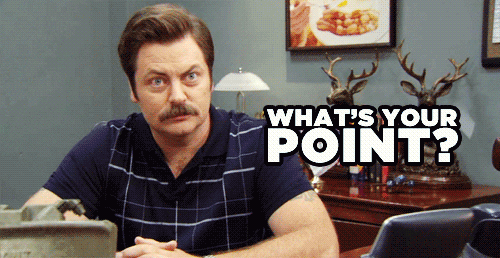 Image Via Gifer.com
But yeah, often, our expectations are not met. The epilogue of Harry Potter and the Deathly Hallows was… a tonal shift? The Giver tapers off into ambiguity. Pennywise is a demon spider? WTF. Let's not even discuss the endings to The Hunger Games Trilogy or the plethora of television shows that broke our hearts; yeah, I'm talking to you, How I Met Your Mother (Ted and Robin? Still?), The Sopranos, Dexter, and Lost. I suppose not every series can bow out as brilliantly as Breaking Bad. Well done W.W.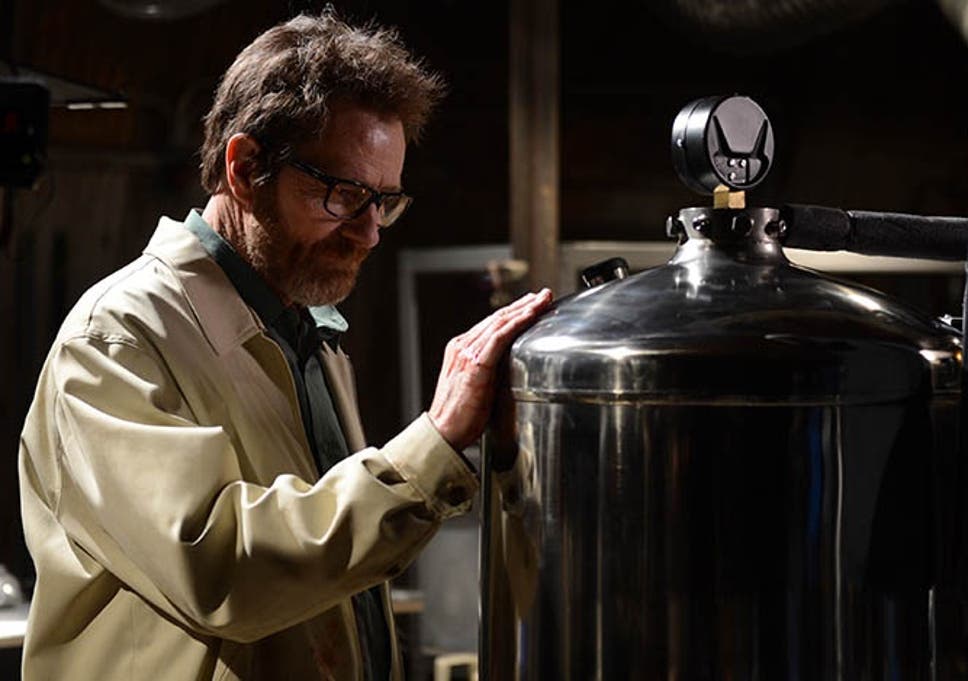 Image Via Independent.co.uk
As we prepare for the Game of Thrones finale, based on George R.R. Martin's A Song of Ice and Fire (duh), the healthy thing to do is lower our expectations. If we do not, we risk the kind of dejection that will threaten every aspect of our lives as we re-watch/re-read the story wondering where it all went wrong. Making peace with inevitable disappointment will be beneficial for our hearts, souls, and more importantly—the well-being of David Benioff and D.B. Weiss. The showrunners of GoT will be frantically chain-smoking and stress eating upon finale night as they continuously check the interweb for words of praise or admonishment.
Image Via Deviantart.com by 1oshuart
David Benioff and D.B. Weiss talked with Entertainment Weekly regarding the final season of their show and any concerns they may have for its ending (among other things):
ENTERTAINMENT WEEKLY: So here you are. The final season. How is it? Are you happy?

DAVID BENIOFF: It's still too early to say.

DAN WEISS: It could end up being a complete mess.
David Benioff went on to further discuss the subject of endings… perhaps to avoid discussing the ending that looms?
"A good story isn't a good story if you have a bad ending," he said, a sentiment which we hope not to dismally remember later as a sign of foreshadowing. "Of course, we worry."
He also didn't think The Sopranos ending was that bad…
I've gotten into a lot of arguments with people about why that was a great ending, but people felt legitimately cheated and that's their right to feel that way, just as it's my right to feel like they're idiots. I'm hoping we get the 'Breaking Bad' [finale] argument where it's like, 'Is that an A or an A+?' I want that to be the argument. I just wish we found better directors for it.
The final season will air its last premiere episode this Sunday. Will Jon Snow defeat the Night King? Will Dany sit on the Iron Throne? Will their baby? Will Gendry? Buckle up… but don't drive too fast (metaphorically?) We don't know where this road ends up, and we don't know if we'll like it.
Closing musing: if the final season sucks, George R.R. Martin can (and most likely will) build a better conclusion in his forthcoming novels The Winds of Winter and A Dream of Spring. Perhaps this was the big guy's plan all along—take his ending (which he has divulged to David and Dan) for a test run. All hail our Westerosi world builder.
Image Via Digitaltrends.com
Enjoy the lobster, my friend, you deserve it.
Featured Image Via Starwarsunderworld.com