Birthdays never stop being special; even when we grow tired of them, the people in our lives do not. Someone almost always shows up with a gift—socks, shirts, Doritos (thanks mom). It's the thought that counts right? Pleasant reminders that we are not in the world alone. But, let's be honest, sometimes the best gifts are the ones we personally pick out ahead of time. This was most definitely the case for young Anne Frank.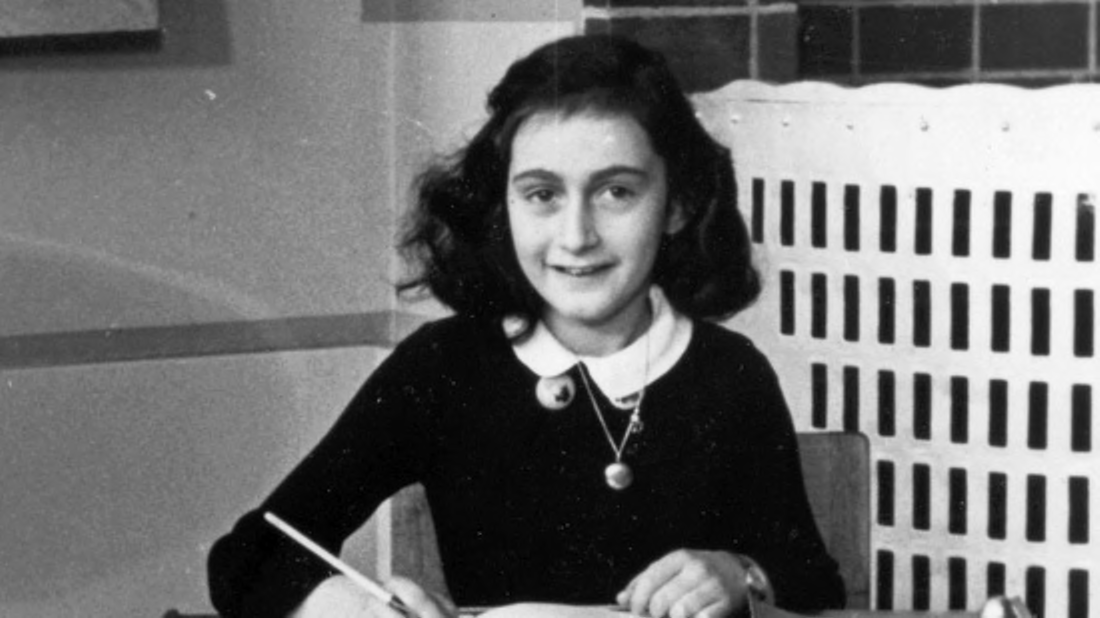 On June 11th, 1942, a day before her thirteenth birthday, Frank chose a gift. While browsing through a bookstore with her father, Anne Frank laid claim to a blank, red and checkered autograph book—Anne called this book "maybe one of my nicest presents [ever]." And it was. This book, which Anne famously used as a diary, would  become (arguably) the most important book—no, the most important object—of the entire twentieth century.
The day after that fateful browse, many of Anne's friends attended a birthday party at her family's modest apartment. It was a gleeful day courtesy of a seemingly endless supply of cookies (not so much) and black and white movies. A day that accomplished the gargantuan feat of distracting Amsterdam youth from the grim reality of World War II. Unfortunately, Anne would never experience a birthday like that again. Three weeks later her family was forced into hiding…and three years after that, in a Nazi concentration camp, Anne died.
Anne's father Otto, was the only family member to survive the war and went on to publish Anne's diary. The Diary of a Young Girl is among the best-known books in the world.  One of the most monstrous and discriminatory periods of human history documented through the eyes of a young girl—Anne Frank. Today, Anne is not only remembered by the billions of people who cherish the MANY translations of her diary, but also by the surviving attendants of her thirteenth birthday party. In her diary's introduction, Anne expressed a desire to acquire a  "truest friend" with whom she could confide her innermost thoughts and feelings; she names Jacque Van Maarsen as a potential candidate.
Jacqueline van Maarsen is now ninety-years-old. On Wednesday, Van Maarsen, along with Albert Gomes de Mesquita (who went to school with Frank), threw Anne a ninetieth birthday party. In the same tiny apartment (now restored), with a familiar looking autograph book and the same seemingly endless supply of cookies.
Also in attendance were students from the International School of Amsterdam. Elbow to elbow, Van Maarsen and Gomes de Mesquita did their best to answer as many questions as they could. The pair were asked about everything from survival to general advise. How does one proceed in an unforgiving world?
 "I think you have to learn things from what happens. I've been helped by so many different people and they were Roman Catholic, Protestant, atheist, communist, rich, poor," said Gomes de Mesquita. I've slept in twelve different places during hiding and my lesson is: Good people can be found everywhere."
One student was particularly moved when Van Maarsen talked about how other people who endured the same hardships as Anne aren't given the same amount of attention or appreciation.
"It was really incredible to meet them, not only as Anne's friends but as survivors of the war," said thirteen-year-old Sietse Munting. "I really tried to think about that and tried to think; 'it's not only Anne,' he said. "Sure, we remember Anne because she's very important — and we should remember her — but there were also many, many others who also faced this time."
Although Anne Frank's life may not have been long, what she was able to accomplish in her fifteen years of life, changed the world. Memoirs like hers make it impossible for us to ignore bigotry and violence. In a bittersweet way, the "truest friend" Anne desired came in the form of a gift she had chosen for herself. A gift that she shared her inner most thoughts and feelings with, and in doing so, confided in all of us.
Forever reminding us that we are not alone as long as we have a book.
Featured Image Via Time.com