If you're a fan of horror media, chances are you know who Mike Flanagan is. Having adapted a multitude of works by prolific horror writers such as Shirley Jackson, Edgar Allen Poe, and Stephen King, Flanagan is nothing short of a master in the realm of horror television TV shows and movies. It's no surprise, then, that he's been trusted to take on some of the most notable works of horror fiction to date, including Shirley Jackson's The Haunting of Hill House and Stephen King's Doctor Sleep, just to name a couple. So what about Flanagan makes authors want to put their work in his hands? Let's take a deep dive into Mike Flanagan's filmography to figure out how he's been able to enrapture audiences for over a decade now.
Who is Mike Flanagan?
Born in Salem, Massachusetts, in 1978, Mike Flanagan developed an interest in horror early on — growing up, he was particularly intrigued by ghost stories, horror fiction, and the Salem Witch Trials. Over time, this love of horror media turned into a passion for filmmaking, leading Flanagan to graduate from Towson University with a bachelor's degree in Electronic Media and Film, as well as a minor in theater.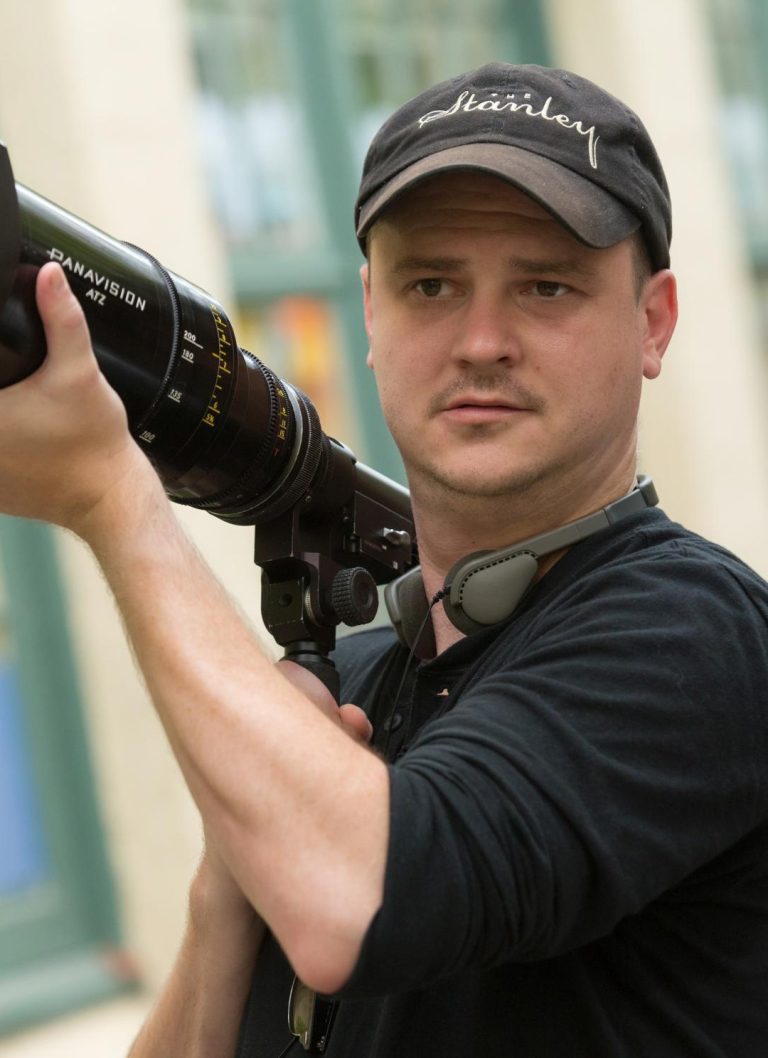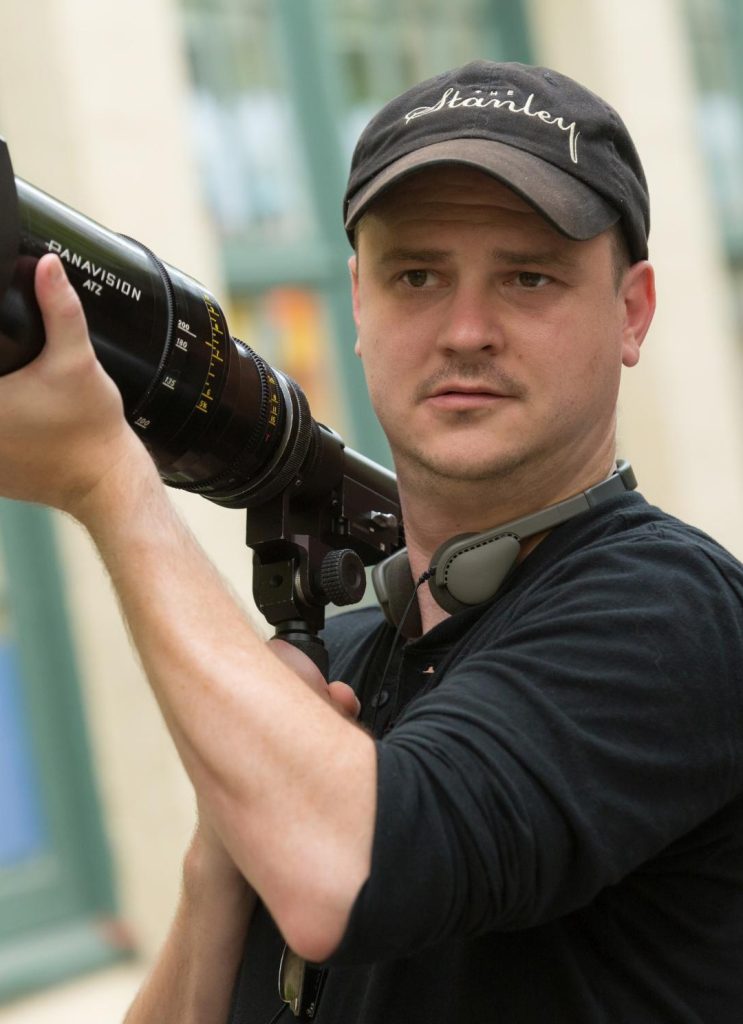 Now a critically acclaimed filmmaker, Flanagan creates horror mini-series and feature films. He also runs Intrepid Pictures — a Los Angeles-based independent film and television production company — along with CEO Trevor Macy.
Career Beginnings
During his time at Towson University, Flanagan began experimenting with student films, none of which have been released for public viewing, but which Flanagan refers to as crucial steps in his learning process.
Post graduation, Flanagan directed his first film, Ghosts of Hamilton Street, in 2003. Three years later, he made a short film called Oculus: Chapter 3 – The Man with the Plan with a budget of only $1,500. This short film garnered positive responses from audiences at film festivals, and while various producers were interested in the premise, Flanagan was unable to find a producer willing to honor his artistic vision as creator and director and, therefore, did not secure a deal.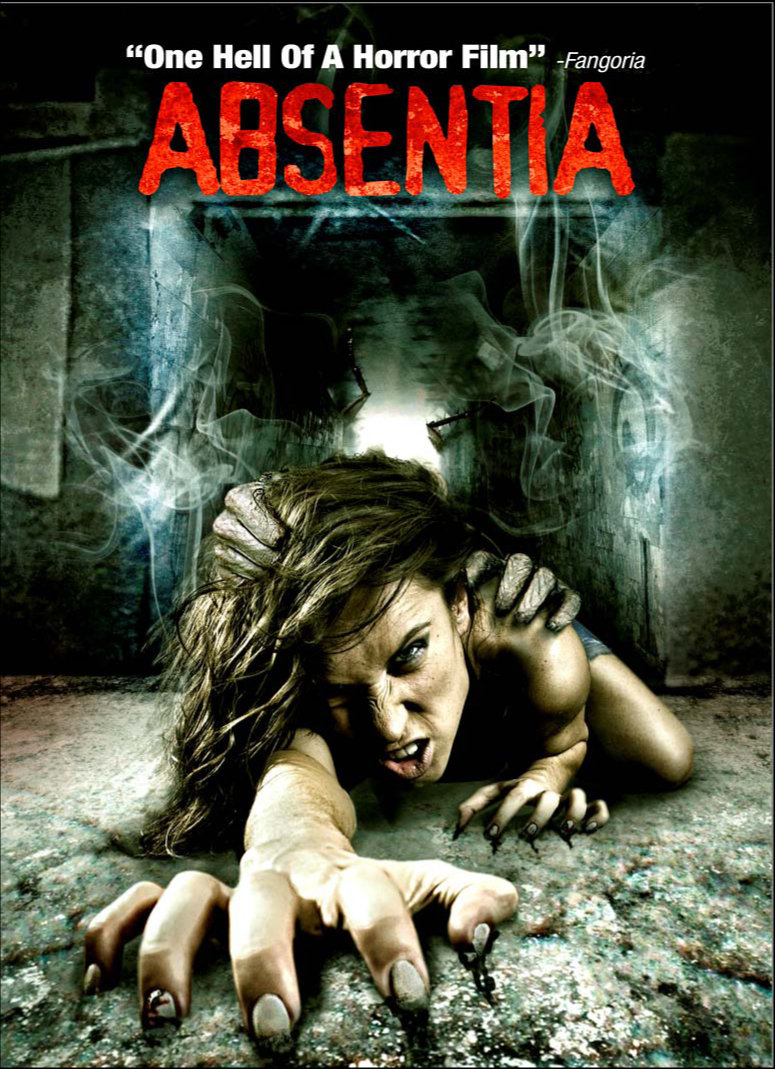 Instead, Flanagan put Oculus aside for a moment and turned to Kickstarter to finance Absentia, a supernatural horror film about a series of strange disappearances connected to a mysterious tunnel. The film won several awards at various film festivals, including Best Screenplay at the 2011 New Orleans Horror Film Festival and Best Horror Feature at the 2011 ShockerFest International Film Festival.
For his next project, Flanagan returned to Oculus, which was released theatrically in 2014. He released his subsequent film, Before I Wake, in 2018 through Netflix after years of turmoil with American media company Relativity Media, who originally held U.S. distribution rights for the film. In 2016, Flanagan released Ouija: Origin of Evil and Hush, the latter of which premiered directly on Netflix.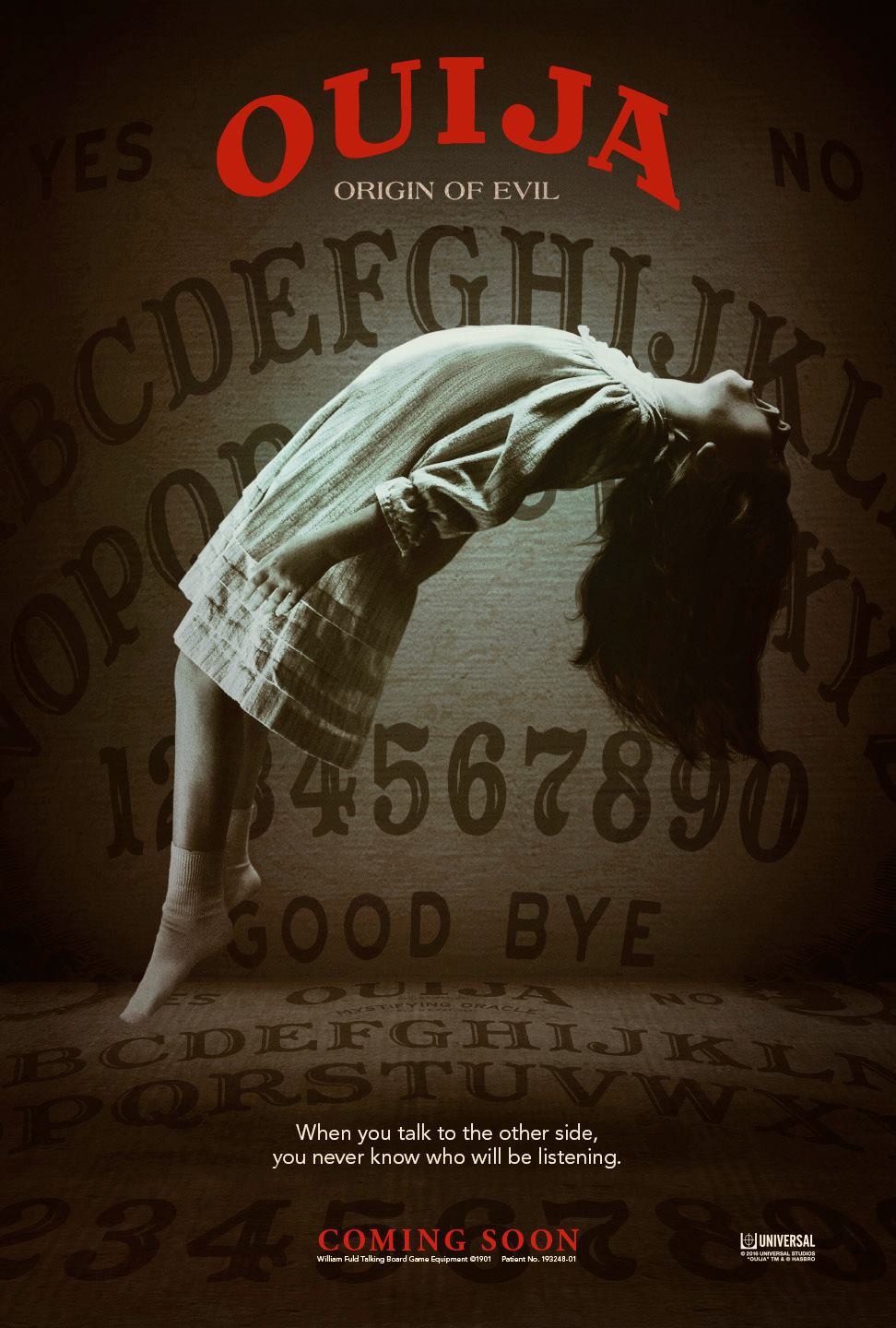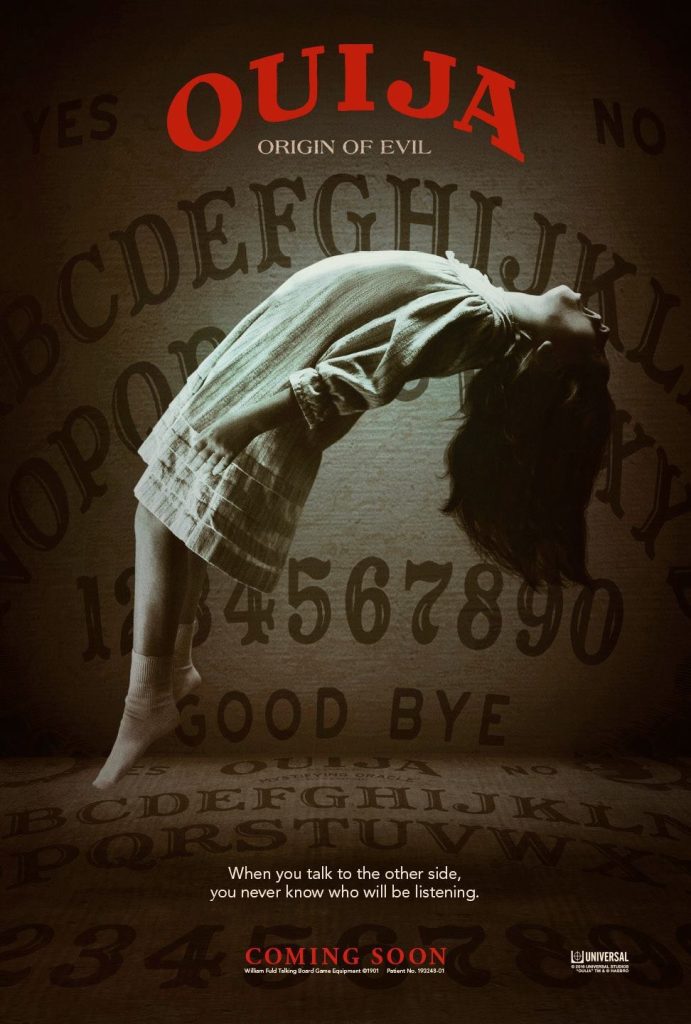 Flanagan's subsequent works, released from 2017 through the present, are largely a series of adaptations from the work of acclaimed horror authors, including Stephen King, Henry James, and Shirley Jackson. Let's take a closer look at these works to determine why Flanagan is such a genius at adapting horror literature for both film and television.
Film Adaptations
Gerald's Game is a psychological horror thriller based on the 1992 Stephen King novel of the same name. Flanagan directed, wrote, and edited the film, which garnered critical acclaim and was well-received by audiences. It was released directly to Netflix in 2017.
The story follows a married couple, Gerald and Jessie, who go on vacation to a remote house in the woods. When Gerald suddenly dies of a heart attack during sex, Jessie is left handcuffed to the bed. With no one around to hear her cries for help, she must figure out how to survive and escape, all while her past trauma and inner demons torment her.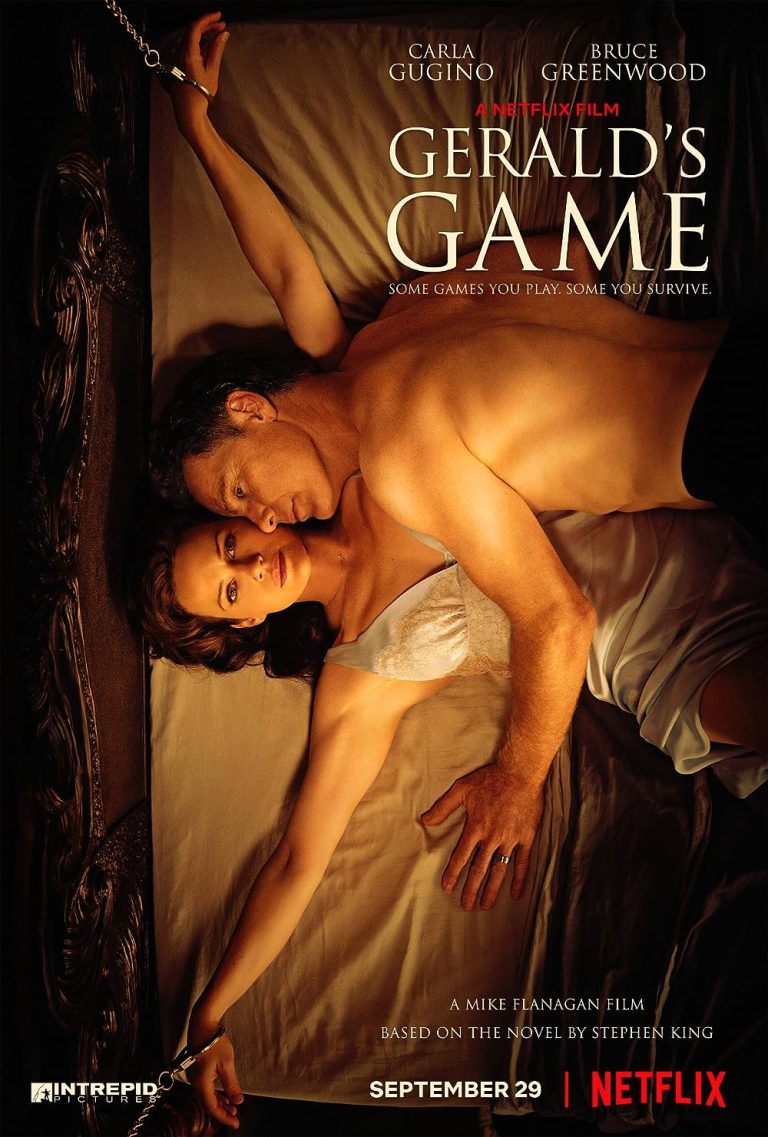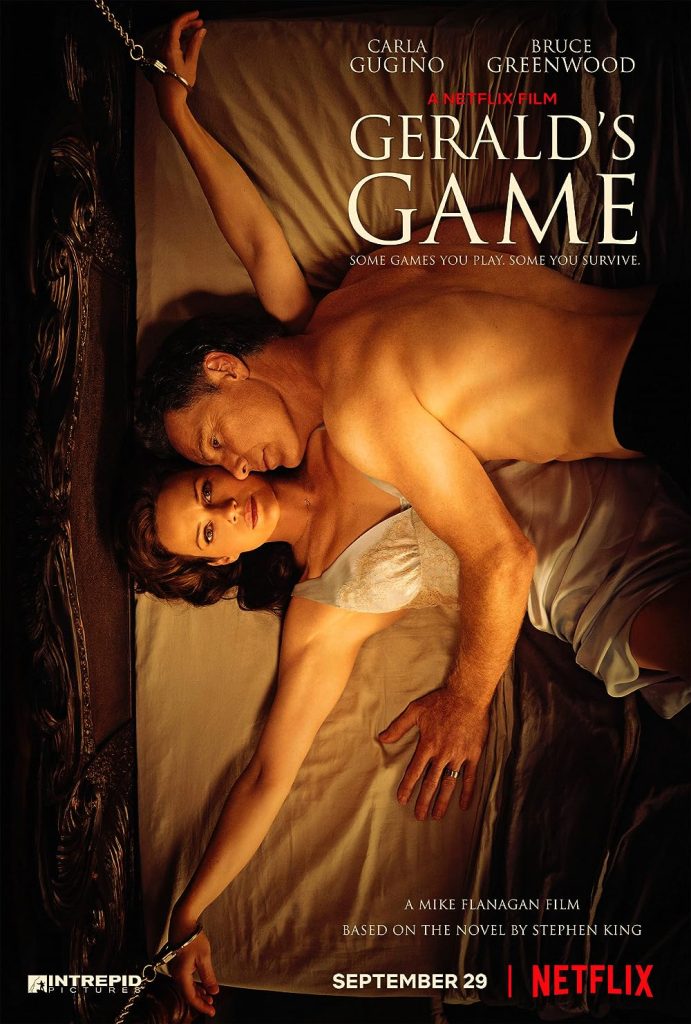 After watching a rough cut of the film, Stephen King described it as "hypnotic, horrifying, and terrific." But adapting this book to film was no easy task for Flanagan and his team. In an interview with The Independent, Flanagan explained the difficulties of translating the book, which takes place almost entirely inside Jessie's mind, to screen:
The book, as it's written, is really impossible to adapt. We had to find a mechanism to make the story cinematic while being faithful to the story, which is a beautiful story. In the book, Gerald's dead and gone by page 10, and the rest of the book takes place entirely in Jessie's head. It's a stream of consciousness. The trick for us was trying to make that visually interesting. What we came up with was keeping Gerald — played by Bruce Greenwood — in the movie by taking that inner monologue and making it an outer monologue. It was really hard."
Despite the challenges this project presented, the film received positive critical reception and praise for its ability to effectively translate to screen a book many readers thought of as unfilmable.
Doctor Sleep is a supernatural horror film based on the 2013 Stephen King novel of the same name, which itself is the sequel to King's 1977 novel, The Shining. Flanagan wrote and directed the film, which stars Ewan McGregor as the main character, Danny Torrance. Doctor Sleep was released in theaters in 2019.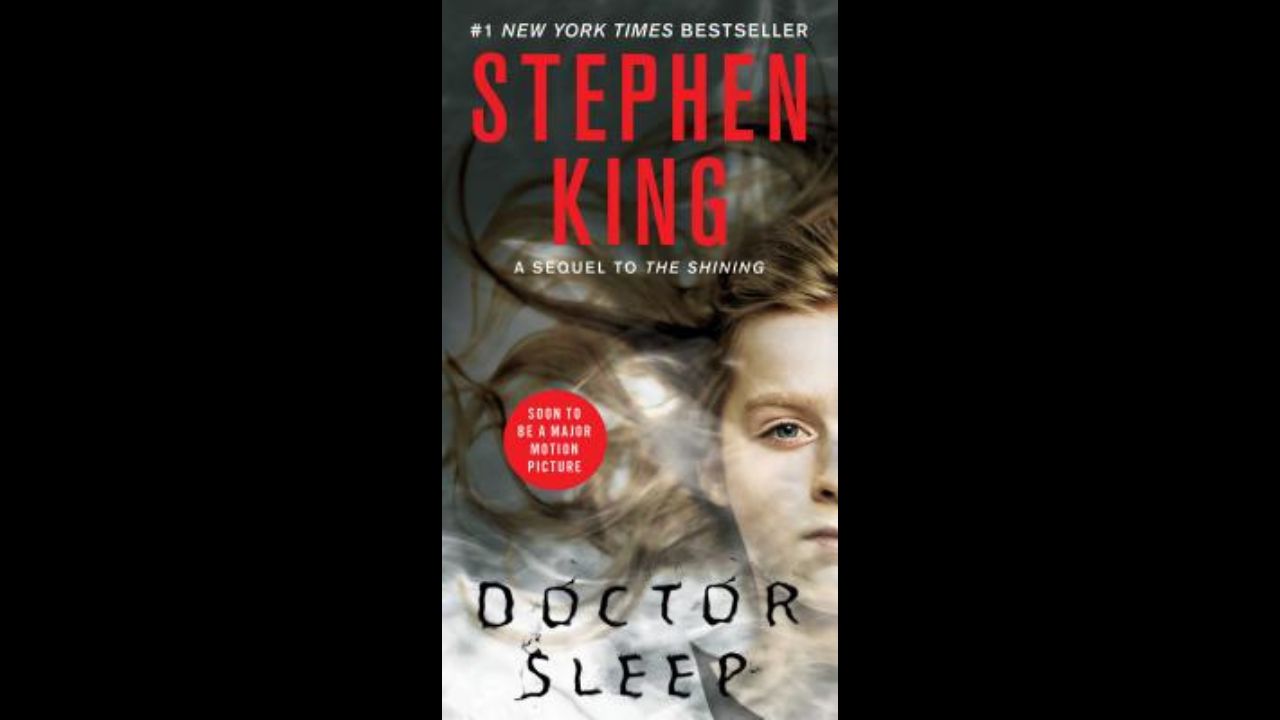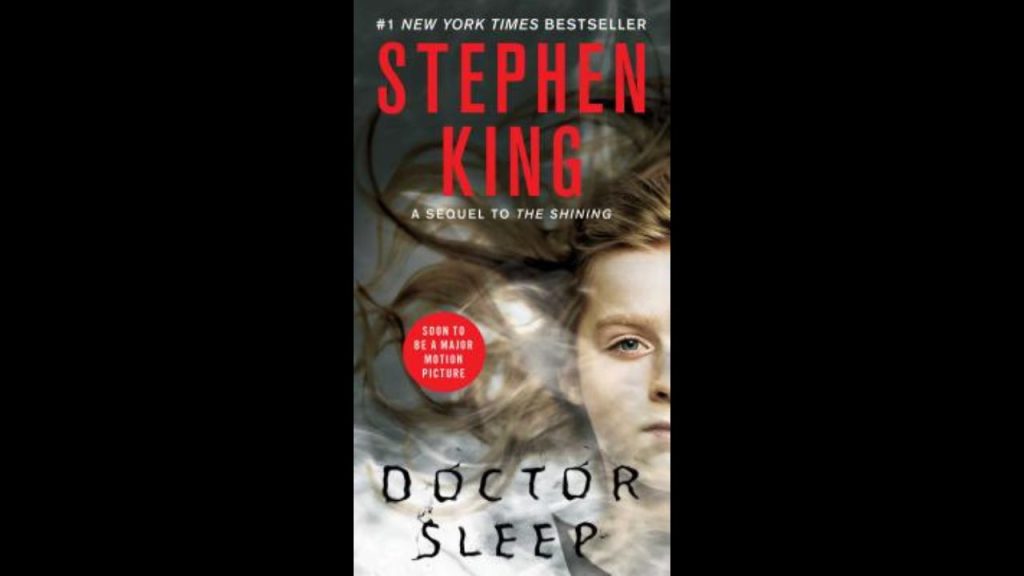 When approaching this project, Flanagan wanted to ameliorate the disparities between The Shining novel and Stanley Kubrick's 1980 film adaptation. "Reverence" is the word Flanagan used to describe his intention during the creation of this film. As a huge Stephen King fan, he wanted to pay homage to the book duology on which the film was based, but he also wanted to make sure he was honoring the cinematic universe Stanley Kubrick had created when he directed The Shining. However, this attempt to honor both versions of the story was made doubly difficult by Stephen King's well-known dislike for Kubrick's film. Of this challenge, Flanagan said:
Yes, it is an adaptation of the novel Doctor Sleep, which is Stephen King's sequel to his novel, The Shining. But this also exists very much in the same cinematic universe that Kubrick established in his adaptation of The Shining. And reconciling those three, at times very different, sources has been kind of the most challenging and thrilling part of this creatively for us.

Interview with Collider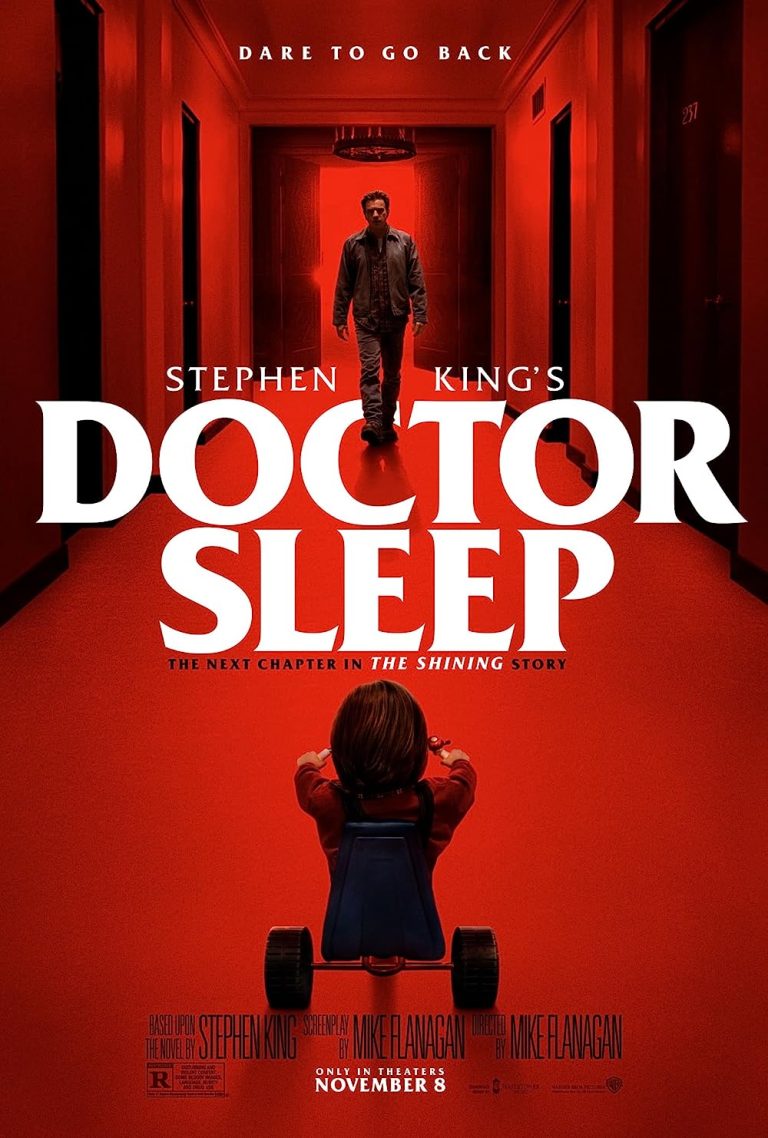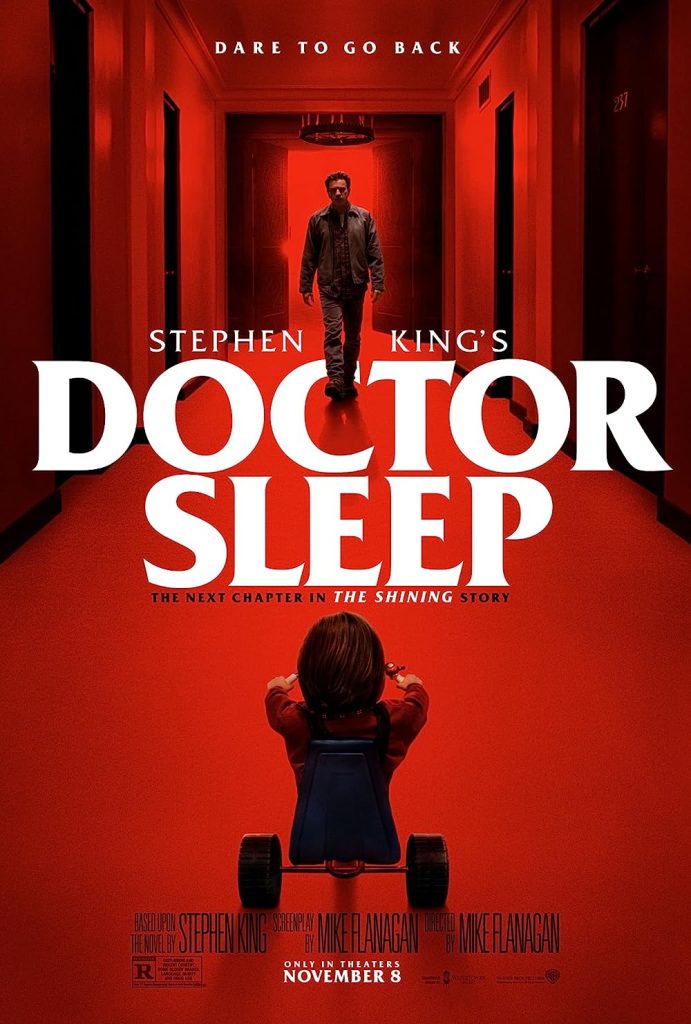 To get his vision to the big screen, Flanagan had to negotiate with King about direction and influence, particularly as it concerned Kubrick's previous adaptation. What King would allow to be retained from Kubrick's cinematic universe would majorly influence the direction Flanagan could go with the storytelling. Initially, one of King's two stipulations was that Overlook could not be in the film, as the hotel was destroyed in King's original ending of The Shining. But when Flanagan pitched a scene with the hotel at the end of the film, King was so impressed with his vision that he conceded on this point and gave Flanagan his desired creative control.
With King's express permission, Flanagan was free to put his own spin on the iconic story:
The story that we're telling primarily is its own thing, and it has everything to do with Dan and with Abra. In the same way that Dan the character is kind of permanently influenced and altered by the events of The Shining, so is our movie to an extent. But the divide is also just as great. He's decades removed from those events, and so are we.

Interview with Collider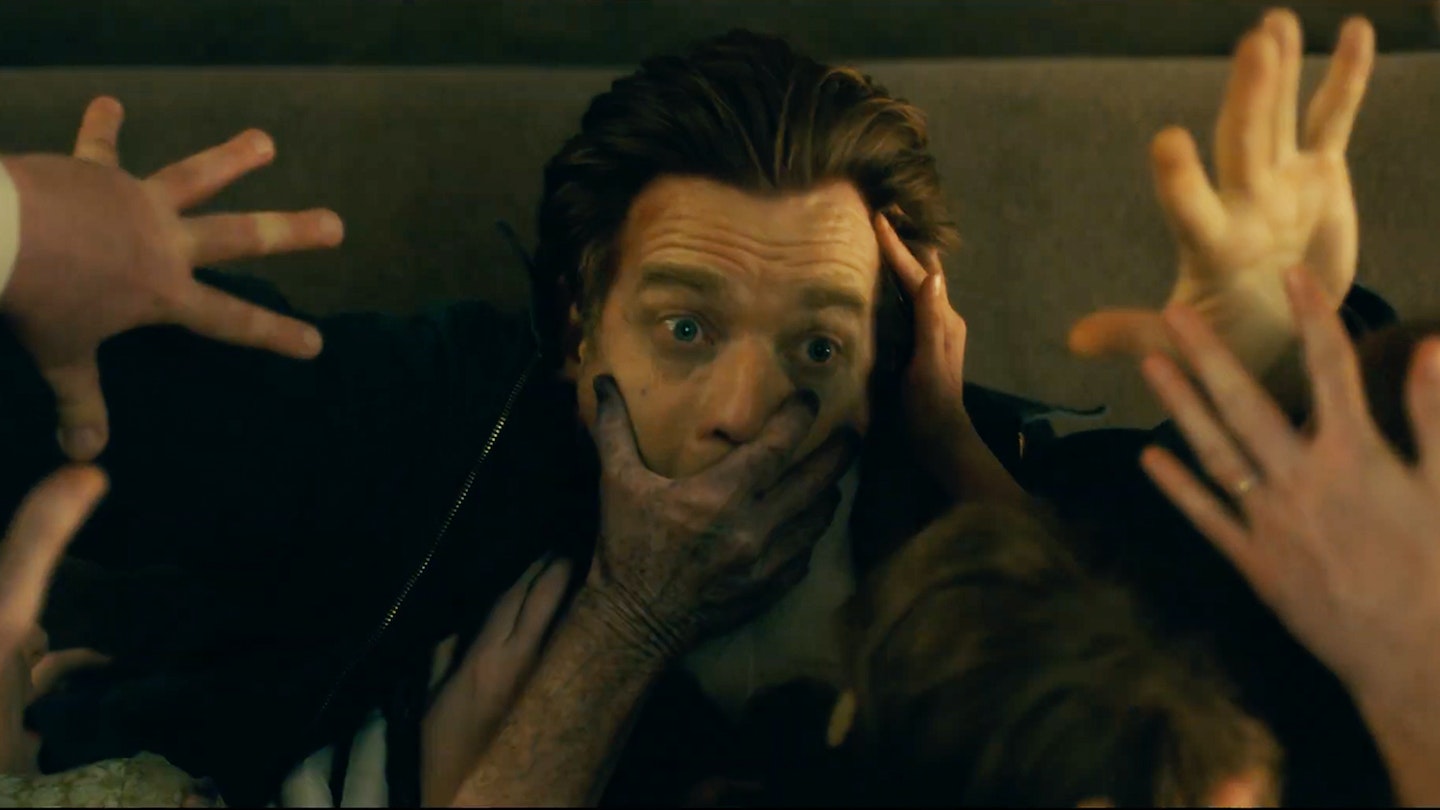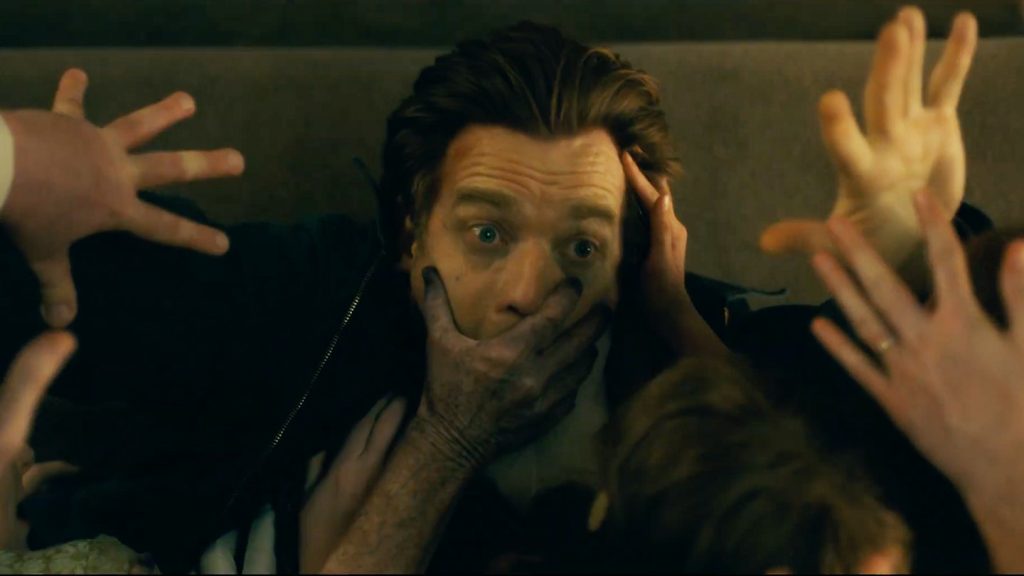 This sentiment seems to be a recurring theme in Flanagan's approach to adaptations. While he is always sure to pay his respects to the source material, he is also not afraid to make a story his own, and his projects are certainly better for it.
TV Adaptations
Loosely based on Shirley Jackson's 1959 gothic horror novel of the same name, The Haunting of Hill House is a supernatural horror series created, directed, produced, edited, and written by Mike Flanagan. Released on Netflix in 2018, the show instantly reached critical acclaim and enraptured audiences. The success of the show earned Flanagan an exclusive TV series deal with Netflix in 2019.
The show follows the Crain family — father Hugh, mother Olivia, and children Steven, Shirley, Theodora, Luke, and Eleanor — who move into Hill House during the summer of 1992. The parents plan to flip the house so they can make enough money to build their own dream home, which Olivia has designed. But the renovation process takes longer than expected, and the family begins to experience increasingly violent paranormal activity, culminating in a devastating loss that forces them to flee the house. Twenty-six years in the future, a second tragedy brings the Crain family back together, and they are forced to relive the lasting horrors Hill House has inflicted on each of them.
Upon its release, the show was met with glowing praise from critics and general audiences. Quentin Tarantino and King, both legends in their own right, also spoke about their admiration for the show — Tarantino called The Haunting of Hill House his "favorite series, with no competition," while King said the show was "close to a work of genius" and that he thought "Shirley Jackon would approve."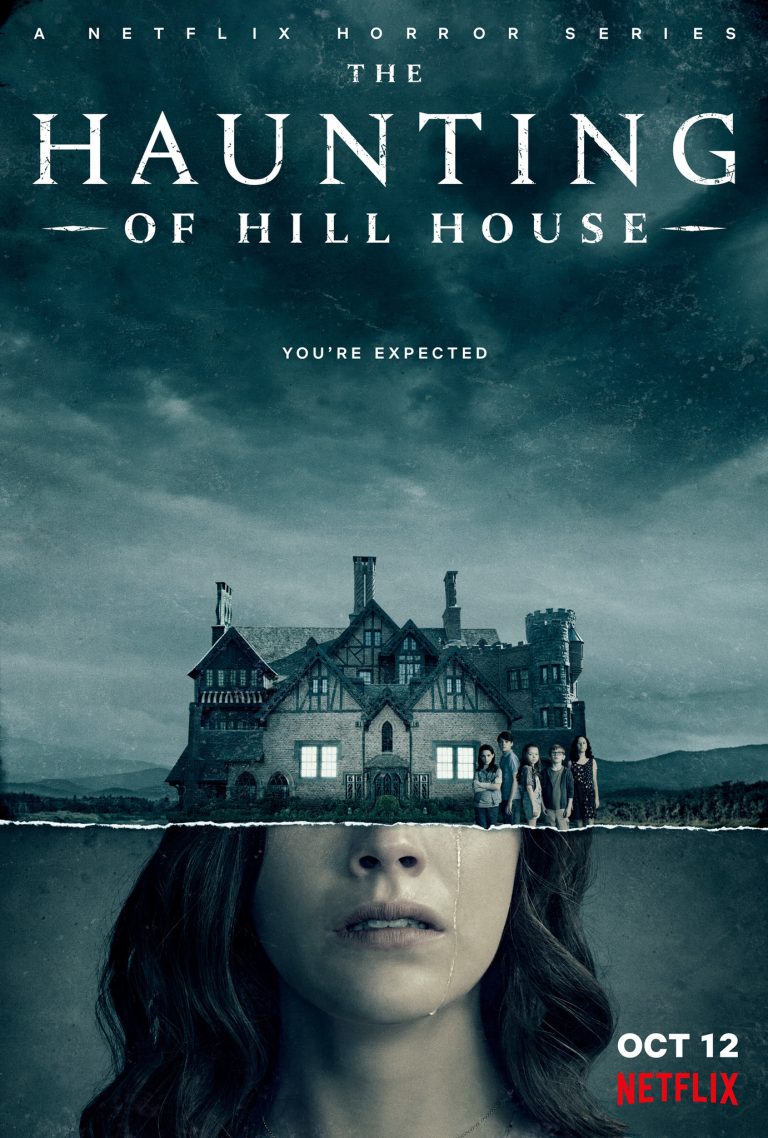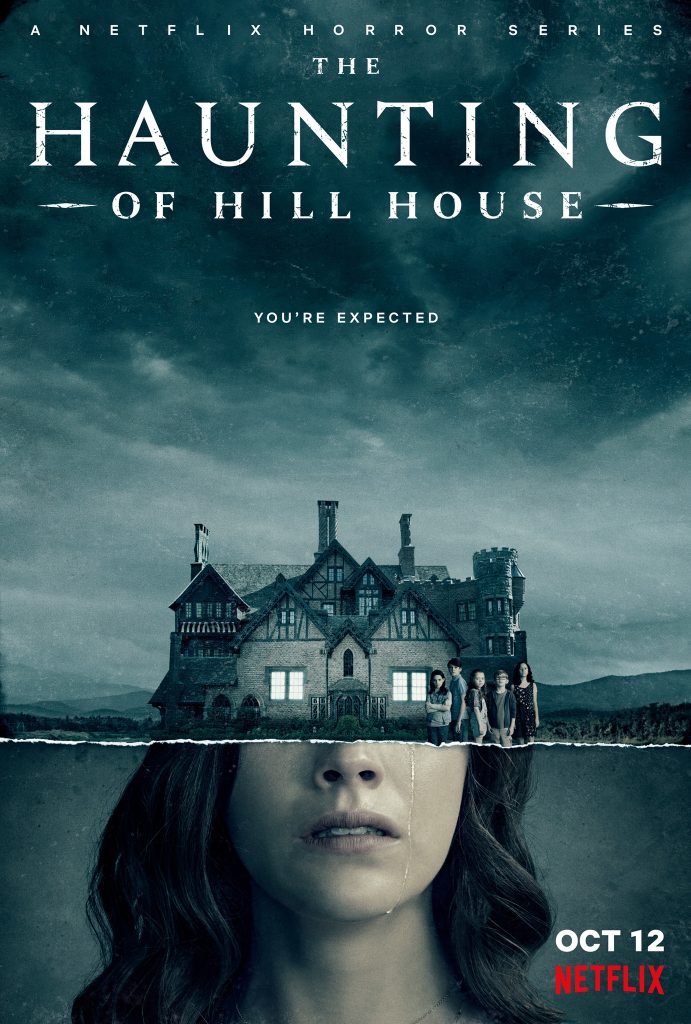 While the show is an excellent ghost story by conventional standards, it also plays with the idea of what a ghost truly is. In an interview with Entertainment Weekly, Flanagan cites this as one of the show's guiding concepts — that a ghost can also be a "memory" or a "regret" instead of just a phantom. This adds a whole new layer of meaning to the show, enriching the characters by delving into their individual hauntings, whether that be Shirley's affair or the grief of losing a loved one that each character experiences in a multitude of ways.
Another crucial aspect of the show is its focus on grief. Flanagan used the universal experience of death, as well as his own experiences with grief, as a centerpiece of the show:
What struck me the most is that I think grief is such a universal experience that when we were in the writers' room, every one of the writers at the table had their own perspective on it that came to bear with this, and that's something that jumped out immediately that yeah, when you talk about ghosts and you talk about what gothic horror can do, this is an incredible opportunity to really lean face first into some of the saddest and darkest things that we all deal with.

Interview with Entertainment Weekly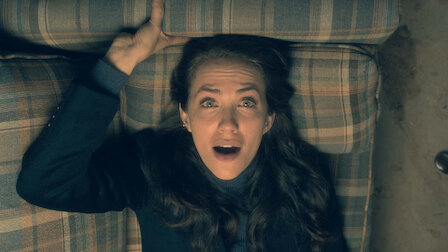 This is not the first time Shirley Jackson's most iconic novel has been adapted, and this project posed a challenge to Flanagan, who knew that the content of the 246-page book wouldn't be enough to carry a 10-episode series. To make a compelling show, Flanagan had to deviate from the plot of the book in many ways, reshaping the story to fit a TV format.
On adapting Jackson's novel for TV, Flanagan had this to say:
I've heard people describe it [the show] as an echo, and I thought that was really cool. I thought of it as fanfic for a little while, to be honest…It always seemed like we had to do something different, and for me, it was about opening up the book, going through it line by line, and picking out the moments and the characters and the themes and even lines of prayers that really spoke to me in trying to take all those pieces and put them together in a new order and build out around them. It's way more of a remix than an adaptation.

Interview with Entertainment Weekly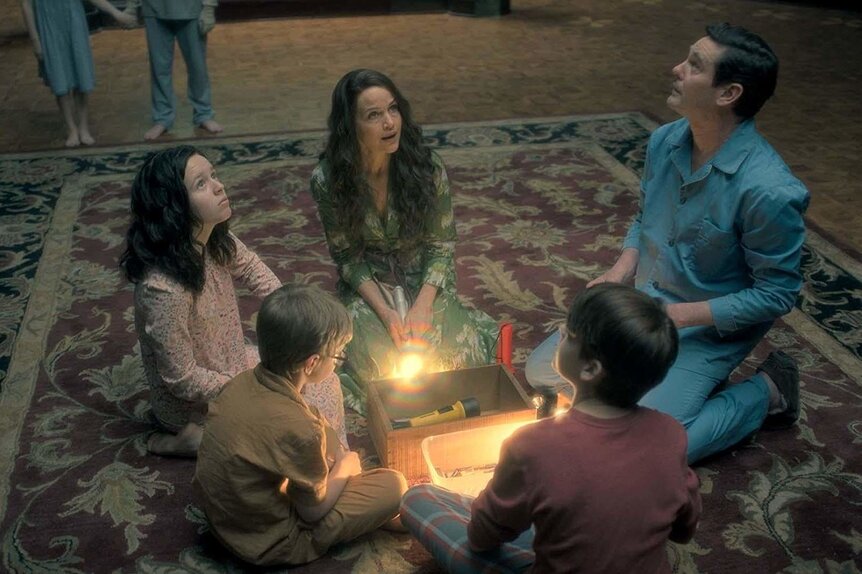 Flanagan's adaptation is a completely new story in many ways, but it does pay homage to and draw inspiration from Jackson's novel, often in the form of subtle detail. For example, the supernatural sensitivity that the female members of the Crain family possess is something Flanagan and his team took from Eleanor and Theodora's unique connection to the house as depicted in the novel.
Another element of the novel that Flanagan wanted to capture was the feeling of Hill House as a living entity, which was accomplished partly through set design:
We tried to use design elements that look like human faces everywhere we could, in the wallpaper, in the light fixtures, and in the doorknobs. Everywhere we were gonna be looking, we wanted it to feel like the house was always looking back, and I think that subliminal sense that there's a face somewhere in the frame just makes it feel off everywhere.

Interview with Entertainment Weekly
This acute attention to detail is one of the many components that make Flanagan's stories feel so tangible.
The Haunting of Bly Manor is the standalone second season of The Haunting of Hill House. It's a gothic romance drama based on Henry James's The Turn of the Screw novella (1898) and other short stories by Henry James, including The Jolly Corner (1908), The Romance of Certain Old Clothes (1868), The Great Good Place (1900), The Pupil (1891), The Two Faces (1900), The Way It Came (1896), The Altar of the Dead (1895), and The Beast in the Jungle novella (1903), all of which were pulled from with different levels of detail and faithfulness to the source material.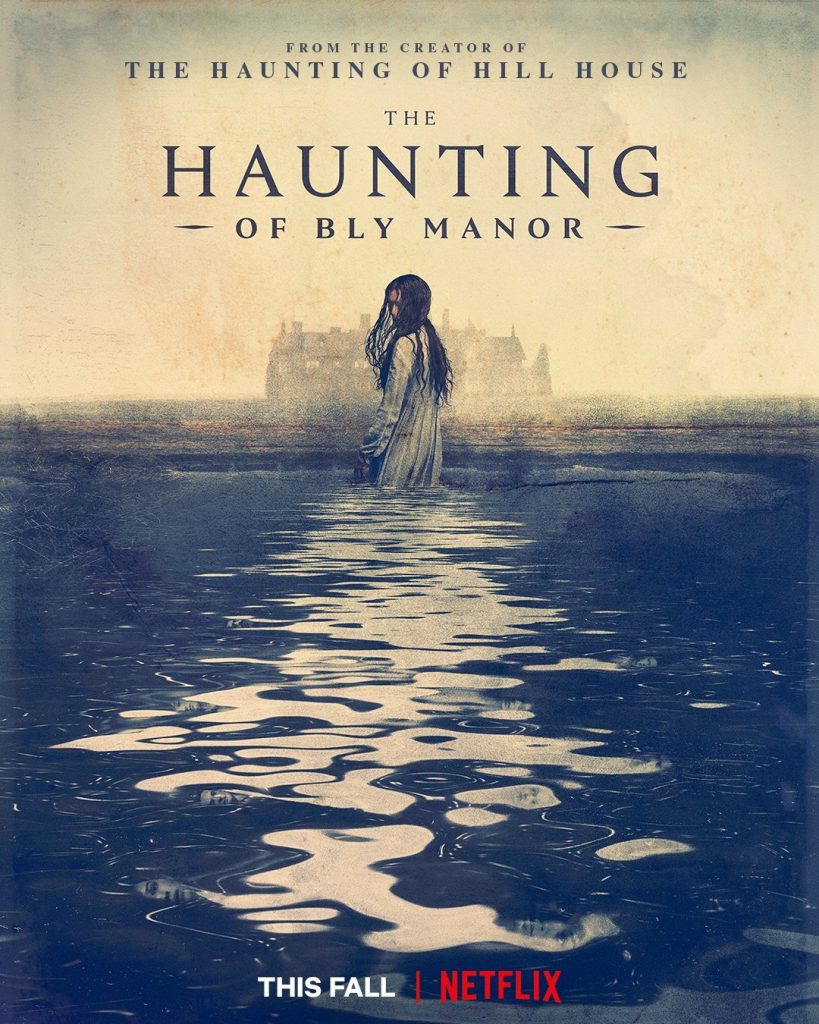 The Haunting of Bly Manor tells the story of Dani Clayton, a young American woman who goes to the English countryside looking for a fresh start and finds herself working as an au pair for the Wingrave children, Miles and Flora, at Bly Manor. Upon arrival, Dani begins seeing apparitions and noticing unsettling behavior in the children. Though she has come to Bly Manor to escape her troubled past, the strange happenings at the estate force her to confront her demons while she tries to protect the children from the house's sinister secrets.
The show utilizes a nonlinear narrative: 20 years in the future, an enigmatic woman narrates the story of Bly Manor to a room of wedding guests at a cocktail party after the rehearsal dinner. The woman's connection to the story, as well as the story's verity, is unclear for much of the show, though the truth behind her identity begins to unravel as the tale of Bly Manor comes to a close.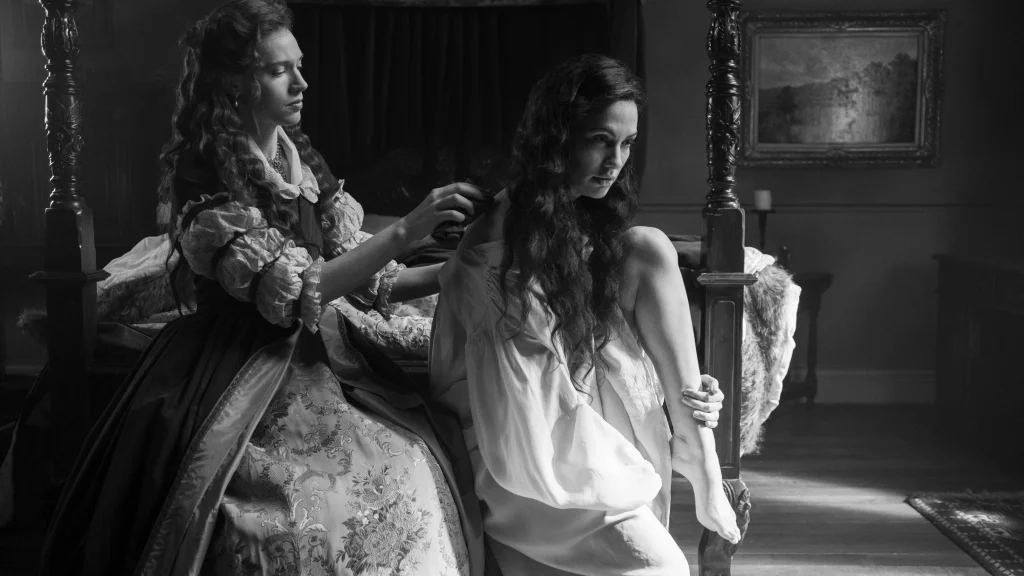 The Haunting of Bly Manor is the second entry in Flanagan's The Haunting anthology series, which also includes his 2018 project The Haunting of Hill House. Both series act as standalones, but as is common in Flanagan's projects, they share some of the same actors, including Victoria Pedretti, Kate Siegel, Oliver Jackson-Cohen, Henry Thomas, and Carla Gugino.
Just as with The Haunting of Hill House, Flanagan took many liberties with this adaptation. Before the release of the show, Flanagan stated:
We're looking at all the ghost stories of Henry James as the jumping-off point for the season, so it very much is a whole new deal. It's a cool way to expand on some of the things I loved about season one, but within the framework of a new story, without having to be restrained by the decisions we made last time. For Henry James fans, it's going to be pretty wild, and for people who aren't familiar with his work, it's going to be unbelievably scary. I already think it's much scarier than season one, so I'm very excited about it.

The Haunting of Hill House Blu-ray Commentary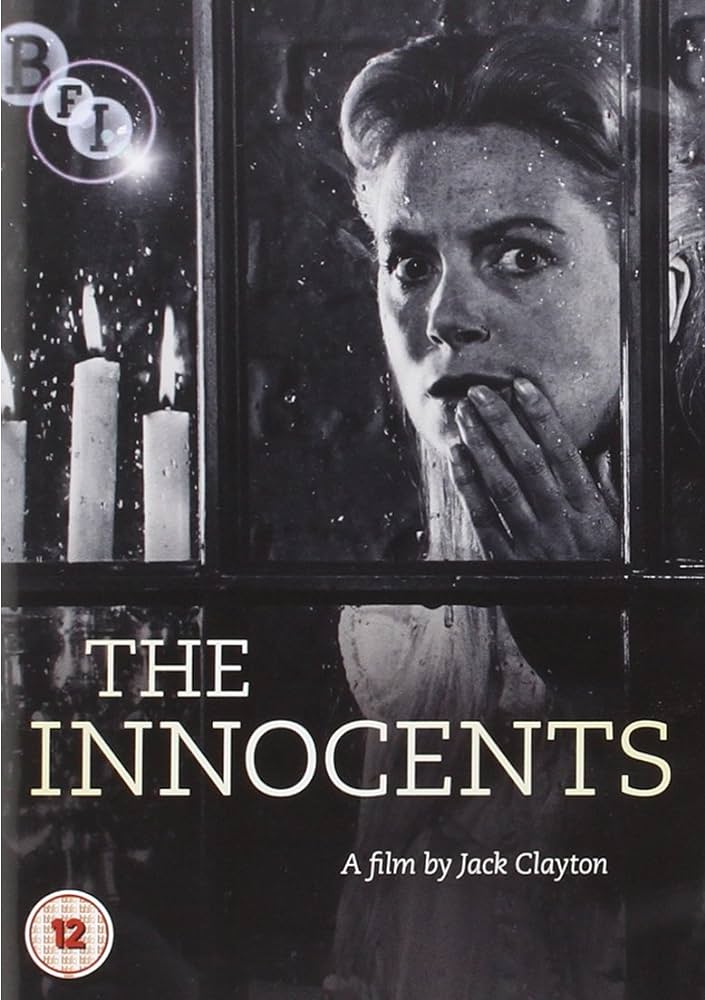 The Turn of the Screw has been adapted many times for various mediums, including film, television, and stage shows. Jack Clayton's 1961 gothic psychological horror film The Innocents is probably the most notable adaptation of the work to date. The film was met with critical acclaim upon release, and to this day, it is revered as a classic of the psychological horror genre.
With such an adaptation to stack up against, Flanagan knew he had to bring something fresh to the narrative. One way in which Flanagan was able to make his adaptation stand out from The Innocents and other iterations of The Turn of the Screw was by weaving in aspects of additional stories by James:
I think of The Turn of the Screw as the backbone of this season — the through line that carries us from beginning to end. But we get to go off into The Jolly Corner and The Romance of Certain Old Clothes, and so many other of these wonderful ghost stories that people haven't seen adapted before. It's all wrapped up in what seems to be familiar, but that familiarity goes away really early in the first episode. It says, 'We're off on a whole other road.'

Interview with GamesRadar+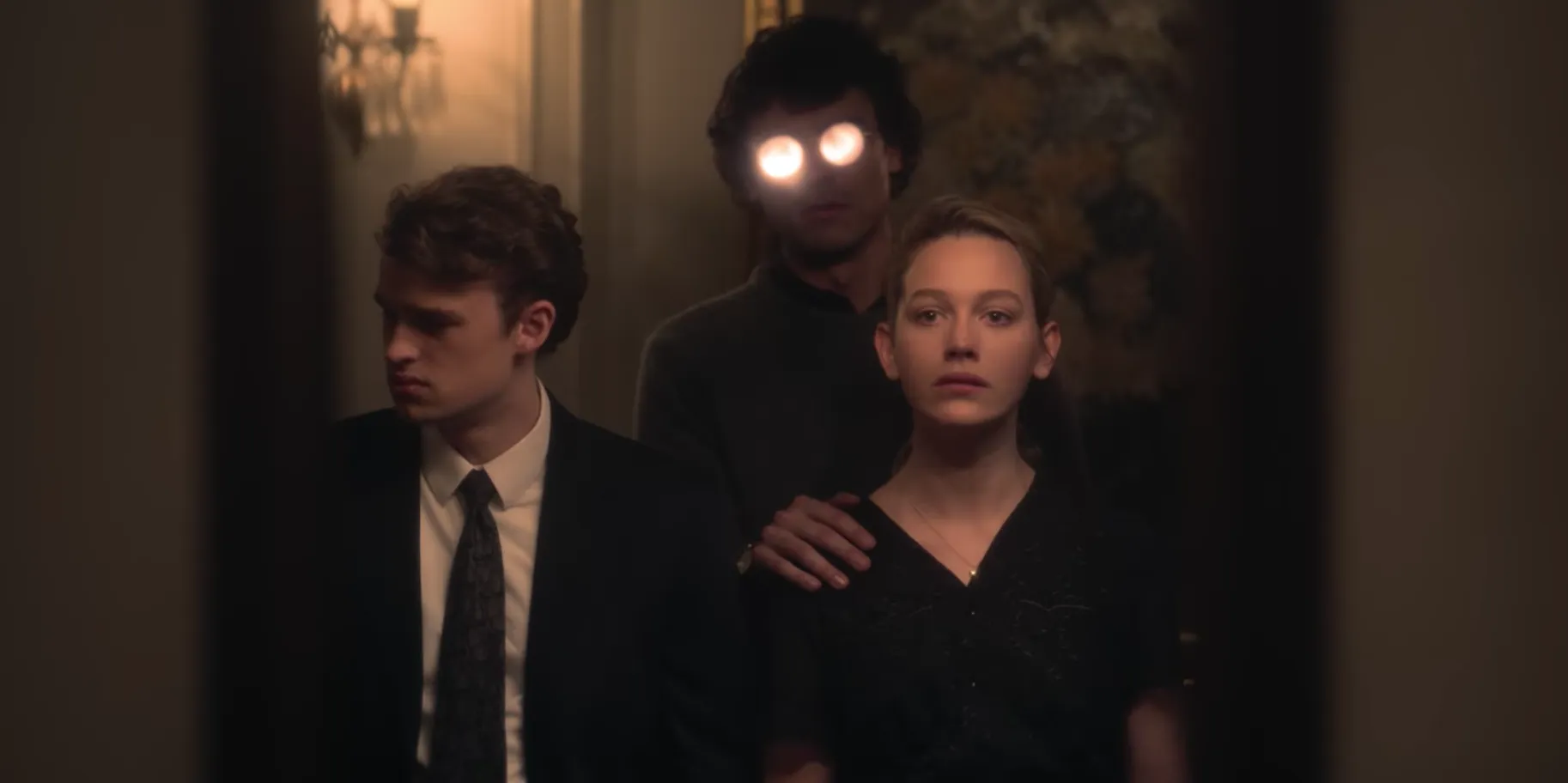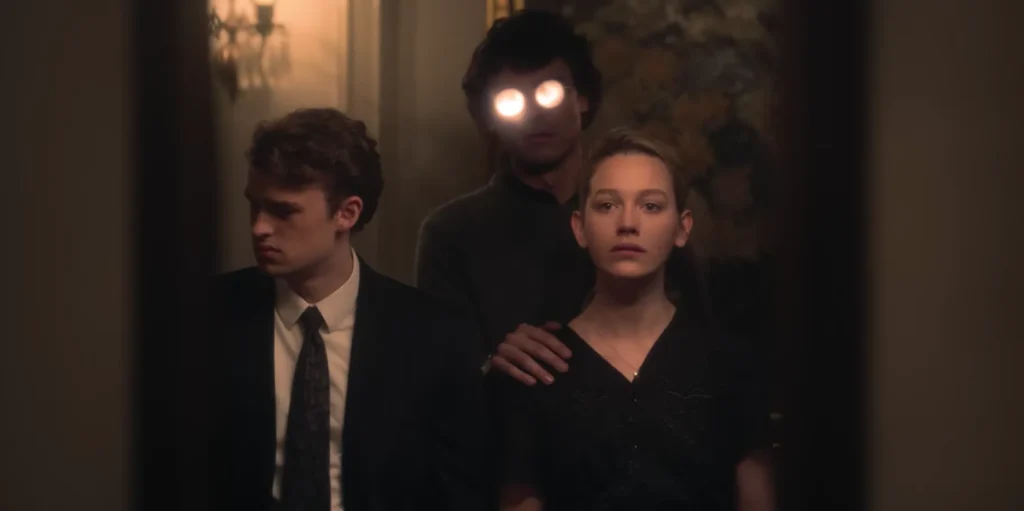 But The Haunting of Bly Manor not only had to hold up against previous adaptations of The Turn of the Screw; it also had to hold its own in comparison to the overwhelming success that was The Haunting of Hill House.
One of the obvious markers of success for a horror show is how terrifying it is. While most people would likely regard The Haunting of Hill House as the scarier of the two shows, Flanagan is not of the same mind. When speaking of The Haunting of Bly Manor in comparison to its predecessor, he said:
It's scarier. It's a lot more frightening, just on a visceral level.

Interview with Entertainment Weekly
And certainly, the horror of Bly Manor is a strikingly different beast from that of Hill House. Much of Hill House's scare factor comes from the sheer maleficence of Hill House and the specters lurking in the background of every scene, creating an unnerving feeling of constant surveillance and ever-present danger.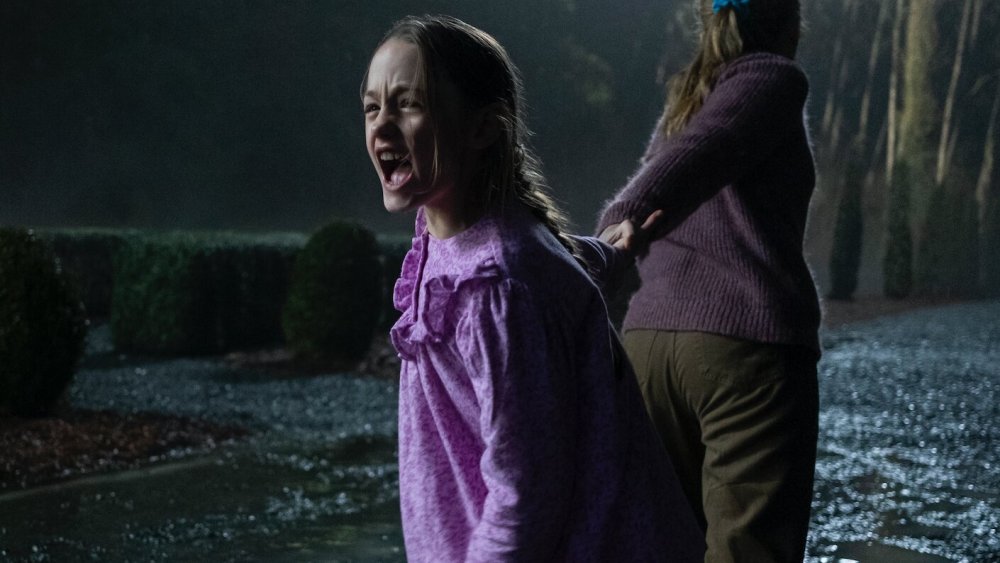 Bly Manor, on the other hand, may not be quite as visually creepy (although the sight of the faceless ghosts did keep me up at night), but on a philosophical level, Bly Manor's horror takes the cake. This show touches on the atrocities that humans can commit against each other and themselves, the horror of feeling your identity and sanity slowly chipping away, the horror of oblivion. The horror of the unknown. And truthfully, jump scares and body horror don't stand a chance against that kind of nightmare fuel.
Aside from the different kinds of horror employed, one of Bly Manor's biggest deviations from Hill House is its skew toward gothic romance. In this season, Flanagan wanted to explore the relationship between love stories and ghost stories:
The two are really the same thing, how each of us when we fall in love is kind of giving birth to a new ghost, something that is going to follow us for the rest of our lives. I hope that that intermingling of a ghost story and a love story is really impactful for people, and I think by the end of the season the line between the two is pretty much obliterated entirely.

Behind the scenes video from Entertainment Weekly
Flanagan does an excellent job of marrying the horror and romance elements in this show, and it is this second component that gives the series its heart. Bly Manor depicts every kind of love imaginable: romantic love, familial love, love between a parent and child, love between a caretaker and child, love between a group of strangers who somehow become each other's family despite their many differences. This story is a testament to the lengths we will go for the people we love, a theme that takes more of a backseat in Hill House.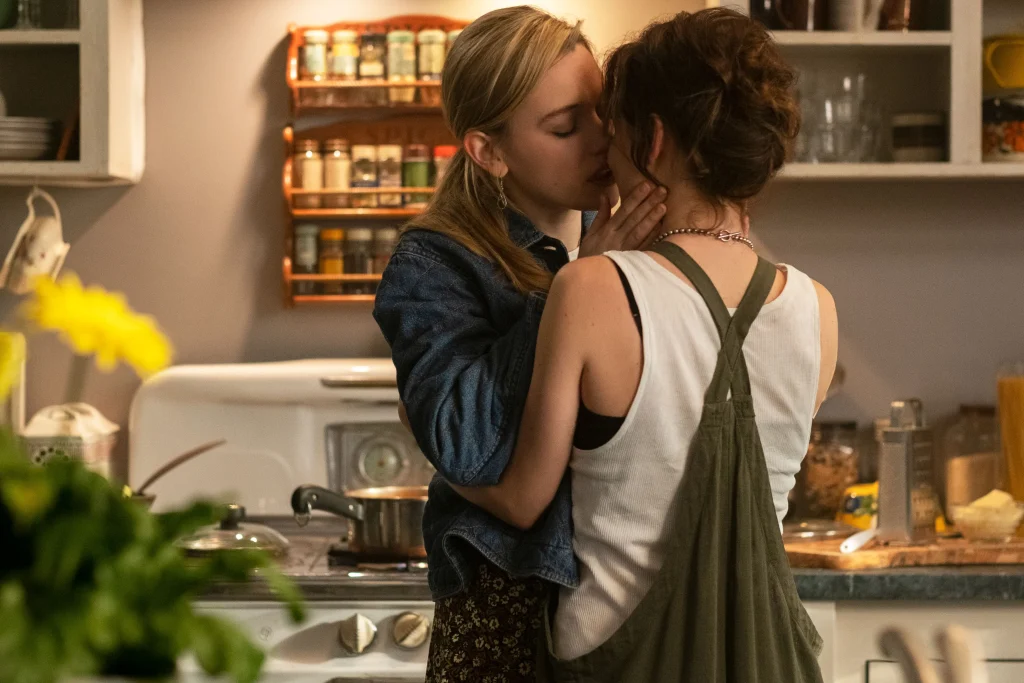 But as many differences as the two shows have in their approach and tone, they retain some likenesses as well:
Similar to The Haunting of Hill House, I really wanted to play more with ghosts as an expression of emotional wounds that we do carry around — how the past and present can echo each other, that moments don't fall like dominoes, they fall like confetti.

Behind the scenes video from Entertainment Weekly
As mentioned in the previous section, Flanagan is fascinated with dissecting the notion of ghosts in his stories, using them to represent something more conceptual, like grief or love. This symbolic aspect of his writing is a sort of calling card that gives his narratives added depth and layers of meaning.
Flanagan's original series Midnight Mass was released in 2021 between The Haunting of Bly Manor and The Midnight Club, with Flanagan acting as writer, director, and showrunner. It received critical acclaim.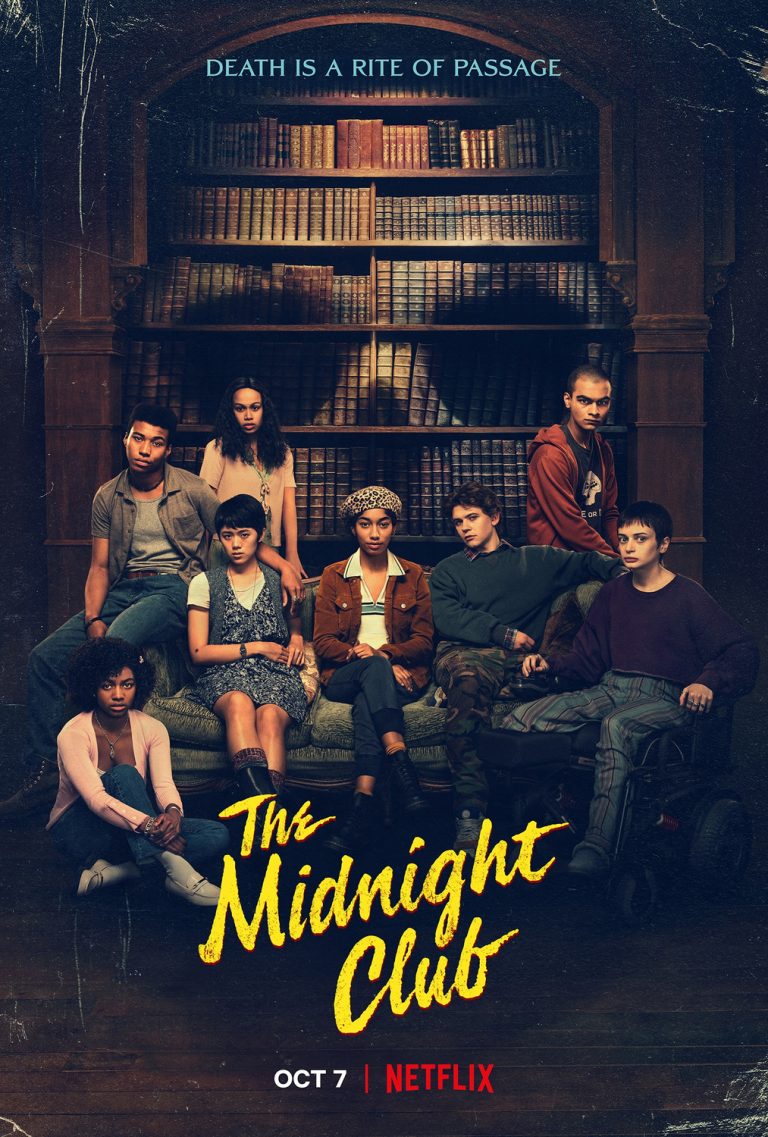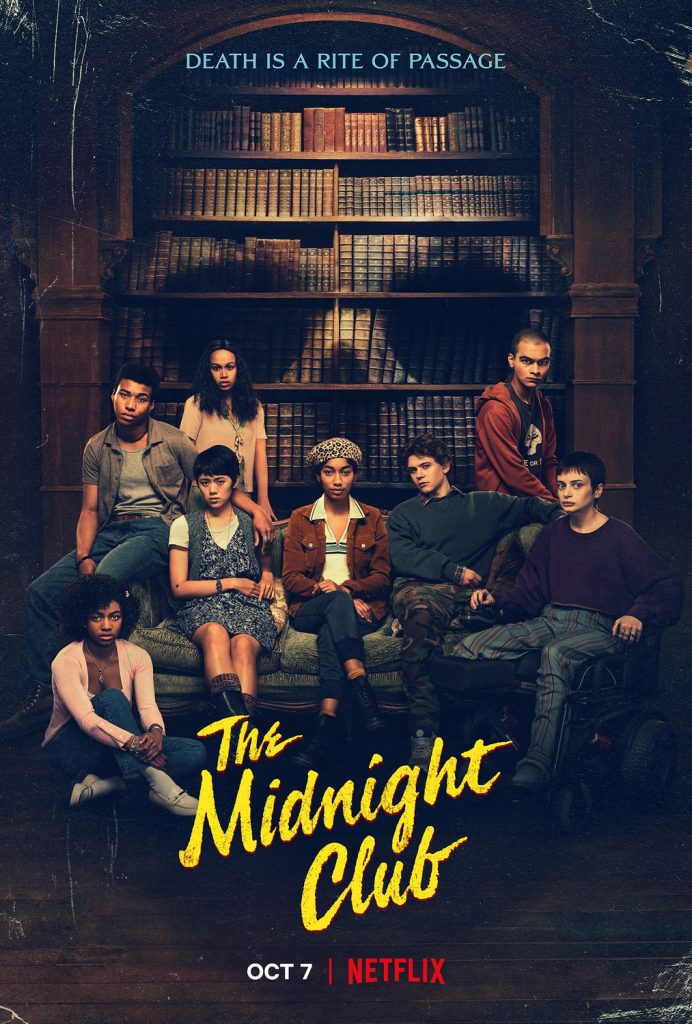 His subsequent adaptation, The Midnight Club, is based on Christopher Pike's eponymous 1994 novel, as well as various short stories from a total of 27 other books by Pike. Flanagan acted as co-creator, executive producer, and showrunner for The Midnight Club, which came out on Netflix in October of 2022.
The story follows a group of terminally ill young adults residing in a hospice center. Together, these eight teenagers make up the "Midnight Club," gathering at midnight each night to tell each other scary stories. The group also makes a morbid pact: whichever of them dies first must communicate with the others from beyond the grave.
As this show was Flanagan's first project aimed at a young adult audience, he wanted to make sure that it was palatable for younger viewers while still addressing mature themes relevant to teenagers, an approach Flanagan took directly from Pike and the source material:
He [Pike] didn't pull his punches with violence, with heavy things that kids are really thinking about: intense bullying, suicide, sex, drugs — all of that was fair game in the Pike world. And one of the things that my contemporaries and I loved about the books was that he wasn't sugarcoating things. So while there was always a sense of bearing that younger audience in mind, we were also very careful not to condescend to them or to try to police the places the show would go. And that was something that separated Pike from his contemporaries.

Interview with Variety
As he developed the show, Flanagan sought inspiration from a formative television series he watched during his childhood: Nickelodeon's horror anthology show Are You Afraid of the Dark?. The original run of the show aired from 1990 to 1996, though it has had several revivals since then. When he was growing up, this series instilled in Flanagan an appreciation not only for the genre of horror but for storytelling as a whole. Therefore, Are You Afraid of the Dark? served as a model for The Midnight Club, most notably in terms of form.
The structure of The Midnight Club — in which each episode revolves around a different story told by a member of the club — mirrors Are You Afraid of the Dark?'s organization. While Flanagan's show has more of an over-arching plot than the Nickelodeon series, there are strong elements of episodic storytelling and anthologizing in each work. Both series also harken back to one of the most enduring horror tropes: telling scary stories around the campfire, or in the case of The Midnight Club, the fireplace. This was an important element for Flanagan to preserve, and in an interview with IGN, Flanagan noted his appreciation for the way Are You Afraid of the Dark? "celebrates the mechanism of communal storytelling for horror."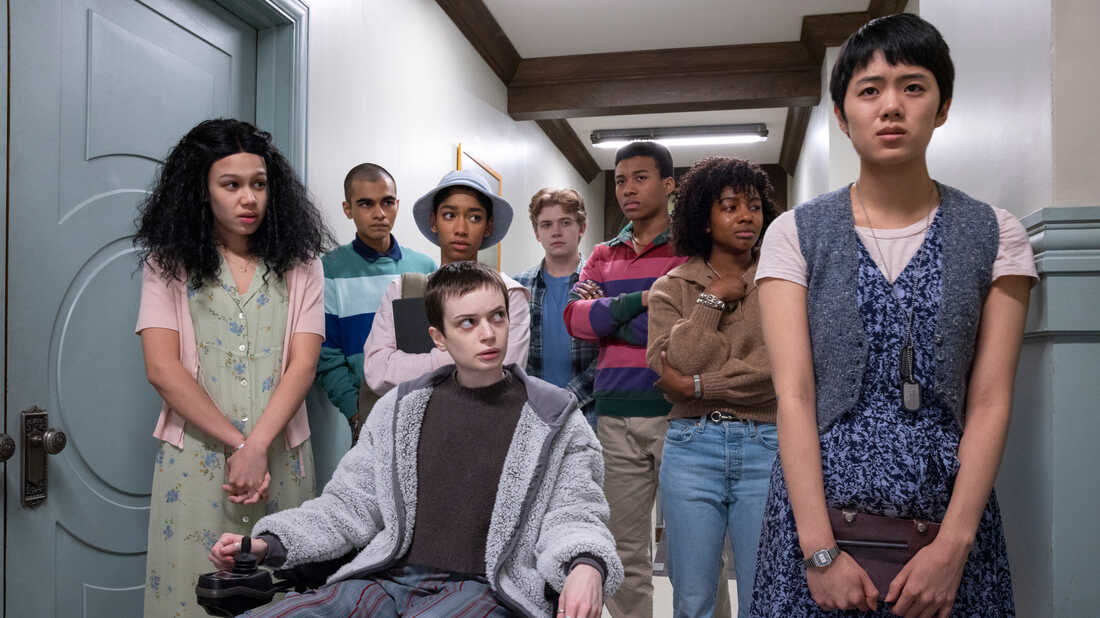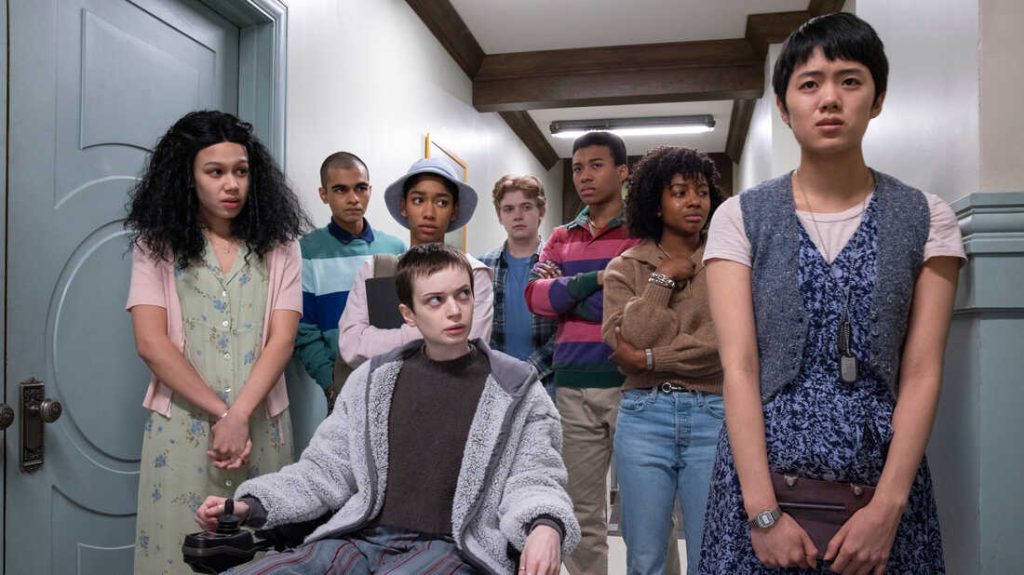 One of the ways in which Flanagan evolved Are You Afraid of the Dark?'s format to suit the purposes of his show, however, was by having the "storytellers" — the teenagers telling each other these spooky tales — embody the characters in the stories they tell as well. For him, this felt more authentic to how storytelling works in real life, namely the fact that we often draw inspiration from the people we know.
Additionally, since Flanagan knew that some of these characters wouldn't survive the show's run due to their terminal illnesses, this gave the characters a way to remain in the narrative in some capacity, living on in the stories and imaginations of their friends instead:
I very much believe that when we die we become stories, that we live on in the imaginations of the people that loved us.

Interview with IGN
This was an idea Flanagan and his team had planned on exploring further in the show, which unlike the limited series he'd worked on up until this point, was supposed to span multiple seasons. However, despite the positive reception the show received, Netflix canceled The Midnight Club after its first season, citing underperformance.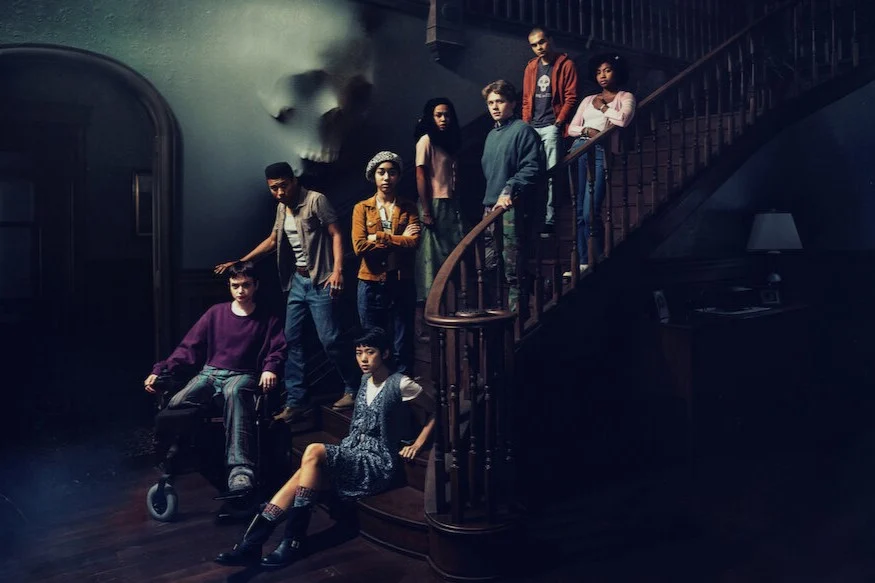 Fortunately for the show's fans, Flanagan took to Tumblr after the cancellation to reveal what he'd had planned for the rest of the show's run, including the resolution to some of the most pressing open-ended mysteries, as well as the fate of each of the characters.
Shortly after the announcement of this cancellation, the news dropped that Flanagan's exclusive deal with Netflix was shifting over to Amazon Studio's Prime Video, meaning that the forthcoming The Fall of the House of Usher series would be Flanagan's last project with Netflix.
The Fall of the House of Usher (2023)
The Fall of the House of Usher was adapted from Edgar Allen Poe's 1839 short story of the same name and a medley of other Poe works. The limited series debuted on October 12, 2023, on Netflix. Flanagan served as the creator, co-director, writer, editor, and executive producer.
Poe's eponymous short story revolves around a man who goes to visit his childhood friend, Roderick Usher, at the Usher family's dilapidated estate. There, the man learns about Roderick's mysterious and sickly twin sister, Madeline. After Madeline seemingly dies and her body is placed in the family vault, it becomes clear that she is not quite dead, and her resurrection has dire consequences for both Roderick and the Usher house, accelerating their mutual deterioration.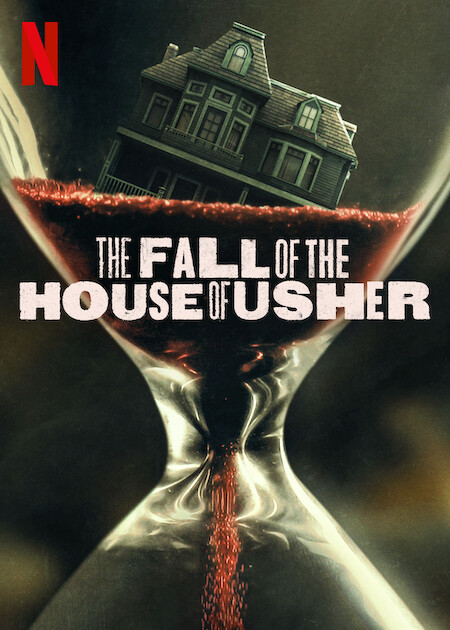 Flanagan takes a slightly more modern approach in his adaptation, positioning Roderick Usher as the patriarch of a pharmaceutical empire. When his heirs start dying unexplainable and brutal deaths, Roderick must confront his corrupt past, revealing the shady secrets he and his sister were willing to keep to build their kingdom. The show pokes fun at and critiques the uber-wealthy, serving the unscrupulous Usher family a heaping plate of comeuppance for their selfish and unsavory doings.
When describing how The Fall of the House of Usher stacked up to some of his previous works, Flanagan had this to say:
It's crazy. It is unlike anything I've ever done, but in the other direction. My favorite way to describe it to people is like Hill House is kind of a string quartet, and Bly Manor is this delicate, kind of beautiful piece of classical piano music, and The Fall of the House of Usher is heavy metal. It's rock 'n' roll.

Interview with TheWrap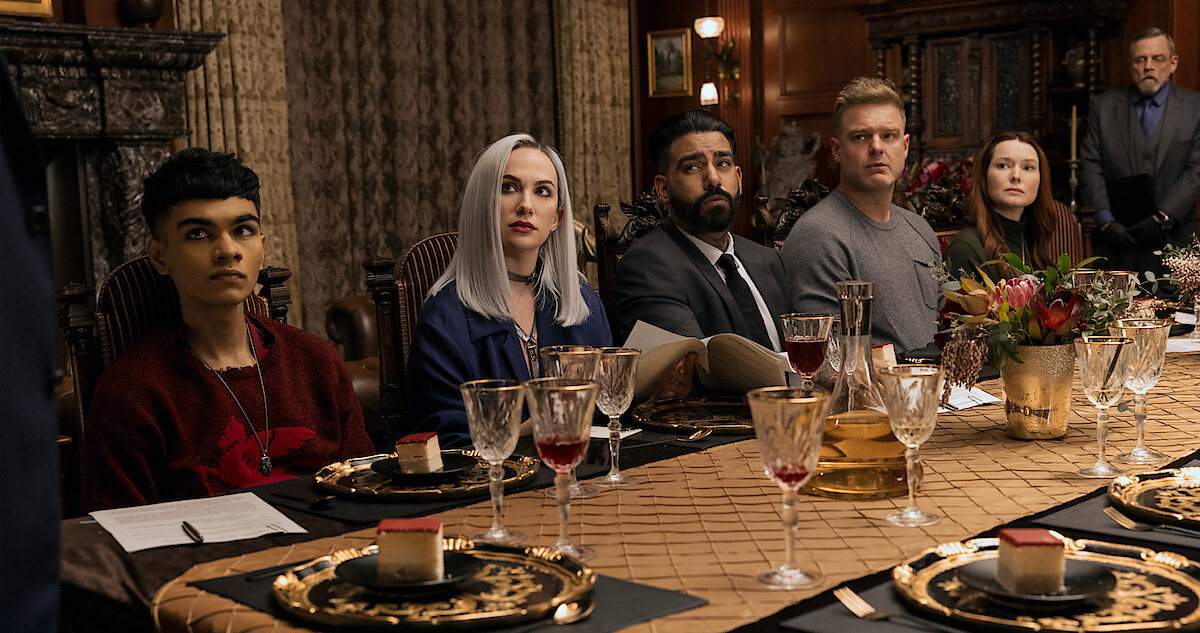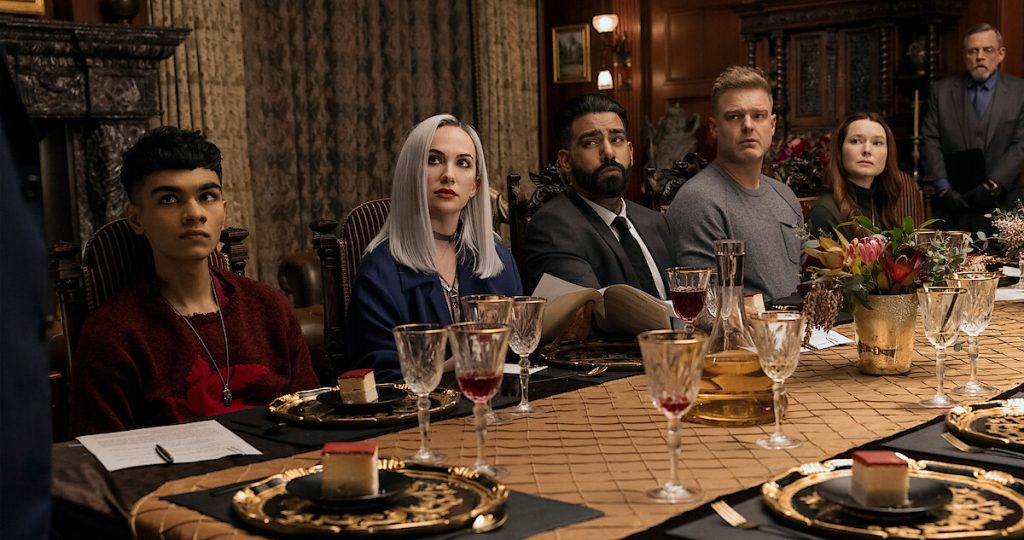 Flanagan has compared the show to the Italian horror subgenre of Giallo, which denotes a murder mystery with psychological horror, thriller, slasher, and occasionally supernatural horror elements.
Although the show premiered less than a month ago, it has already received considerable approbation.
Hallmarks of Flanagan's Personal Style
Recurrent Ensemble of Actors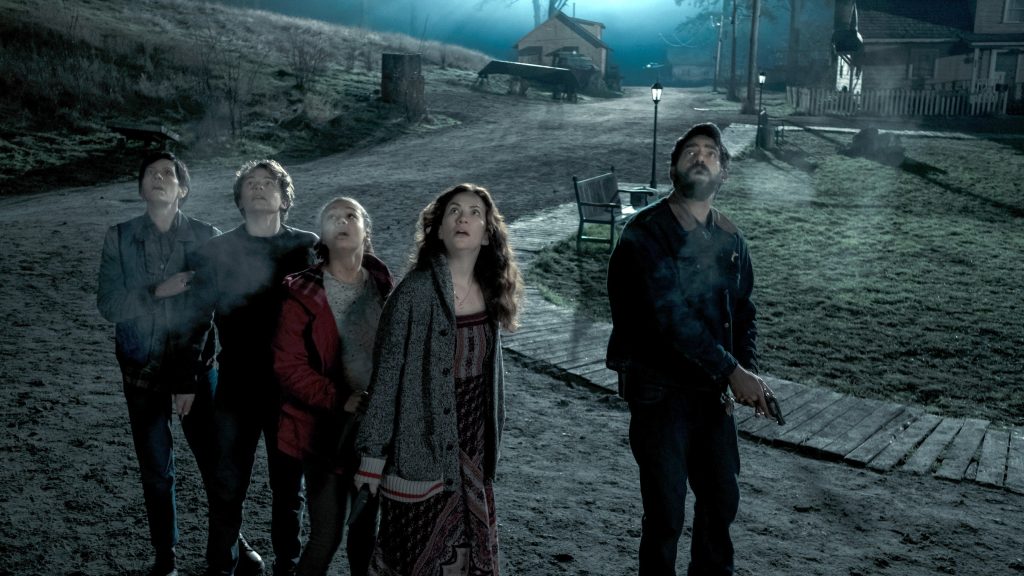 Flanagan uses many of the same actors and actresses across his shows and movies. Recurring actors include:
Carla Gugino (Gerald's Game, The Haunting of Hill House, The Haunting of Bly Manor, Midnight Mass, and The Fall of the House of Usher)
Elizbeth Reaser (Ouija: Origin of Evil and The Haunting of Hill House)
Oliver Jackson-Cohen (The Haunting of Hill House and The Haunting of Bly Manor)
Victoria Pedretti (The Haunting of Hill House and The Haunting of Bly Manor)
Henry Thomas (Ouija: Origin of Evil, Gerald's Game, Doctor Sleep, The Haunting of Hill House, The Haunting of Bly Manor, Midnight Mass, The Midnight Club, and The Fall of the House of Usher)
Rahul Kohli (The Haunting of Bly Manor, Midnight Mass, The Midnight Club, and The Fall of the House of Usher)
and many more
"It's a bit of a family," Flanagan said of the pool of actors and crew members he regularly works with. He continued:
It doesn't feel to me like it's a Flanagan show unless I look over and these certain familiar faces are there. It's like coming home every time.

Interview with Men's Health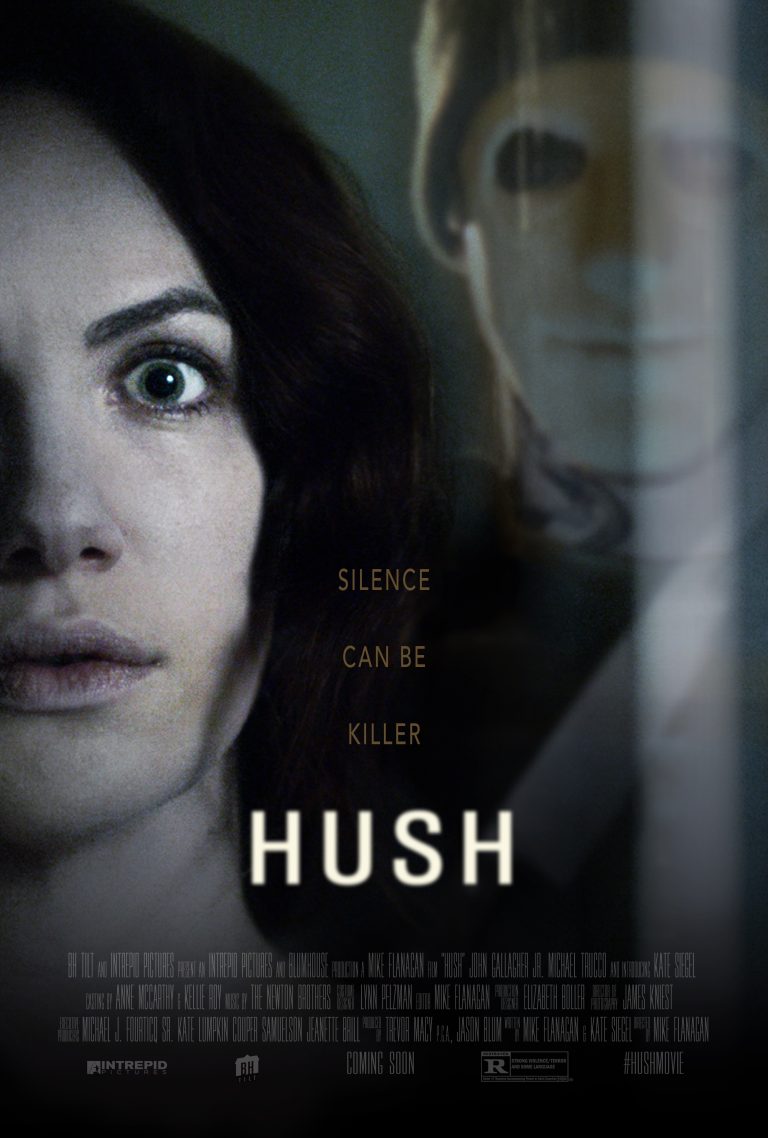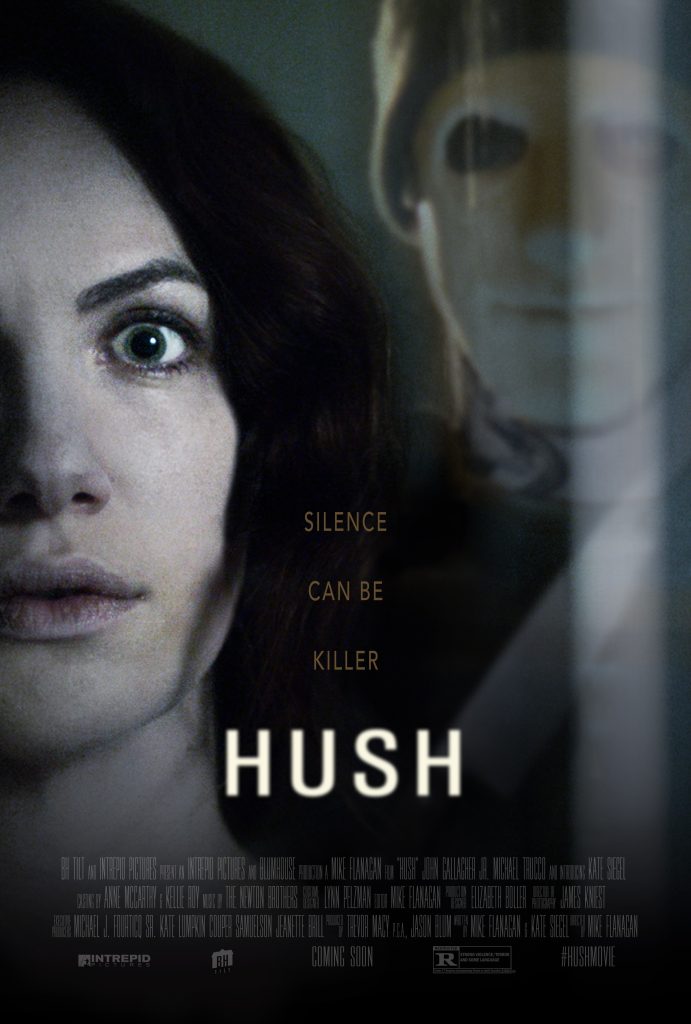 Flanagan's wife, Kate Siegel has starred in most, if not all, of his Netflix projects and some of his previous films. She had main roles in Oculus, Hush (which she also co-wrote), The Haunting of Hill House, Midnight Mass, and The Fall of the House of Usher, and minor roles in Ouija: Origin of Evil, Gerald's Game, and The Haunting of Bly Manor.
Challenging and Transforming the Horror Genre
Although they have become a staple of horror cinema, Flanagan generally stays away from jump scares and cheap horror elements in his work. When he was working on Doctor Sleep, for example, Flanagan took a note from Kubrick's book, avoiding jump scares in favor of building palpable suspense as was done in The Shining:
We used a lot of the lessons that Kubrick taught us about how to do a psychological thriller, a supernatural thriller, in a way that is more about suffocating atmosphere and tension than it ever is about the kind of traditional scares as we understand them today.

Interview with IndieWire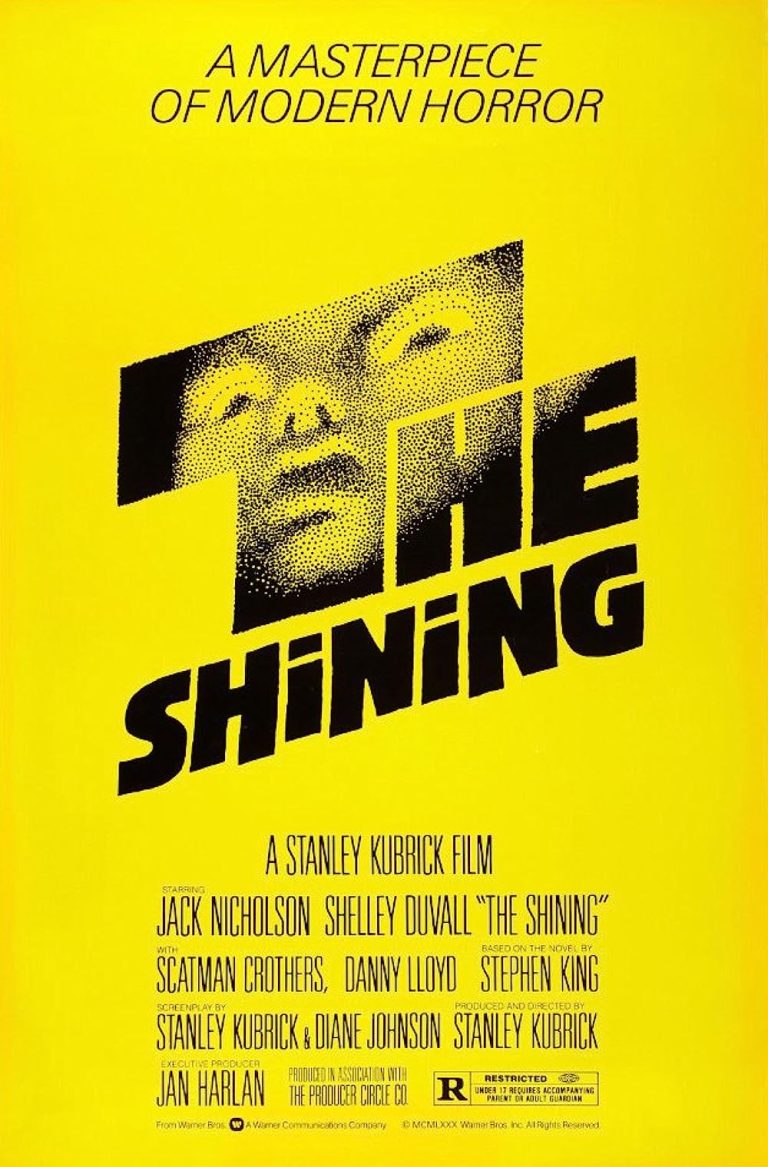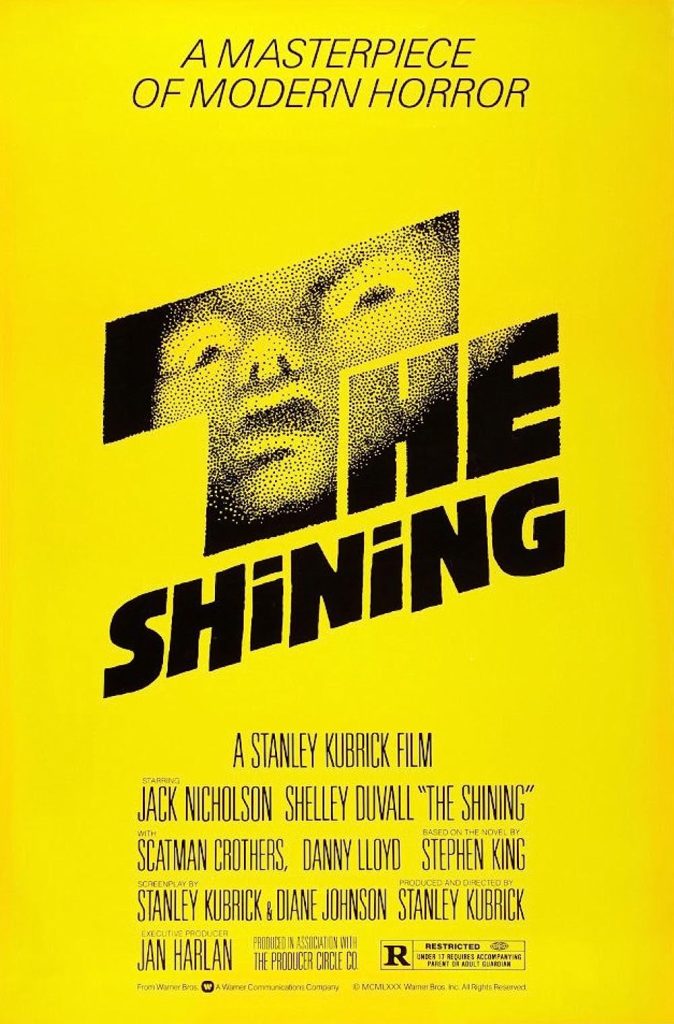 Flanagan's overall philosophy on jump scares isn't very favorable:
In general, I don't love jump scares. I think they can be cheap.

Interview with Entertainment Weekly
However, despite Flanagan's aversion to the technique, the pilot episode of the The Midnight Club broke the Guinness World Record for the most jump scares in a single episode of TV, with a total of 21. Flanagan stated that he did this to appease those who have criticized his work for a lack of jump scares. By getting the scares out of the way in the first episode of the show, Flanagan was able to return to his preferred methods for instilling horror in the rest of the series.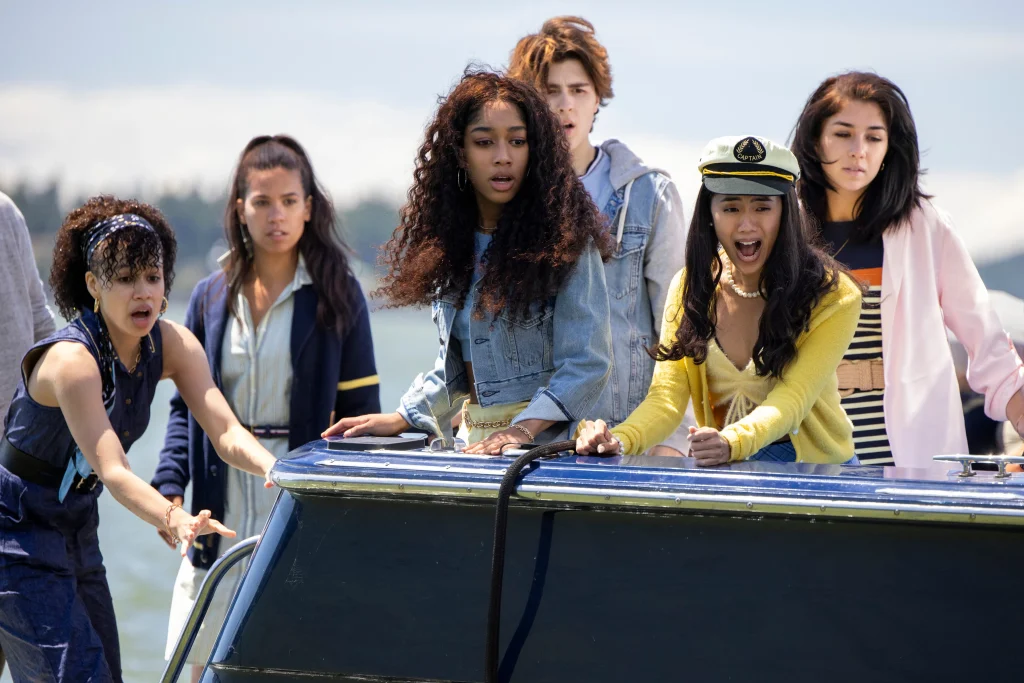 But this isn't Flanagan's only gripe with the modern state of horror. In the Blu-ray commentary for The Haunting of Hill House, Flanagan expressed another one of his frustrations with the genre:
One of the things that bugs me about the genre is you meet these characters and you don't see what their life is like before the supernatural elements came into play.
Character is a huge part of all of the stories Flanagan tells. It is impossible to watch one of his movies or series without emotionally connecting with his characters, who are all given rich backstories, distinct personalities, and compellingly complex motivations. His approach to storytelling in undeniably character-centric, which also allows him to tap into more nuanced horror elements that are only effective because of the audience's connection with and understanding of the characters.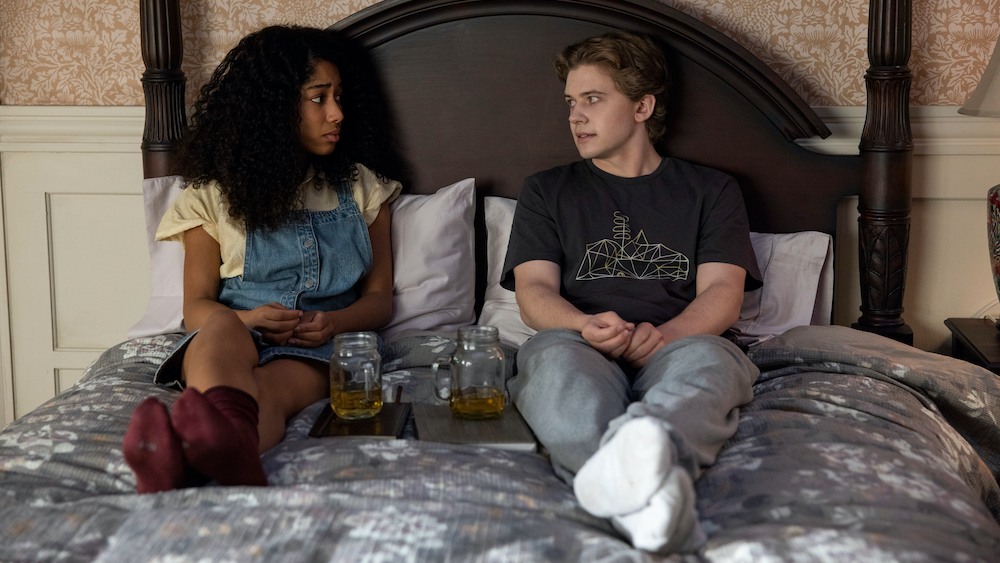 This active deviation from genre norms and conventions that Flanagan regularly practices makes his work stand out from the crowd in the best possible way.
Earnestness
If there were one word that could encompass Flanagan's approach to every one of his projects, it would be earnestness. It is clear from the end result of these endeavors that Flanagan and his team never give any less than 100 percent of themselves.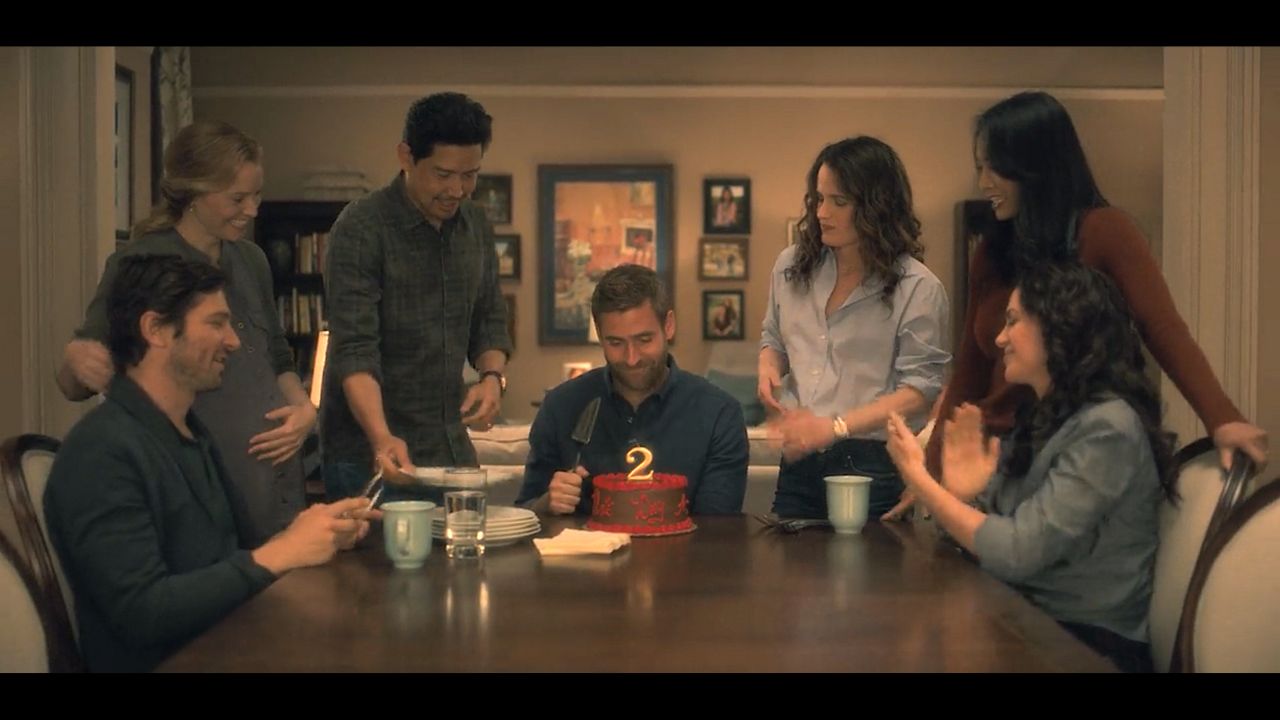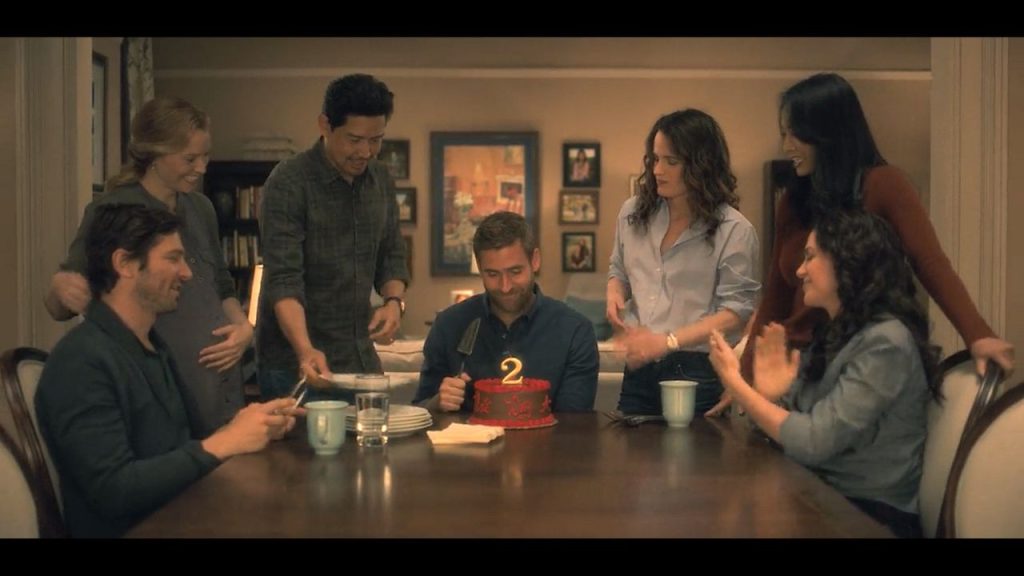 The Haunting of Hill House was Flanagan's first attempt at making a limited series. Previously, he had only worked on films, so this project was a huge undertaking. Of the process, Flanagan said:
I look back at this first season of the show with a lot of very mixed emotion. It remains the most difficult and harrowing experience that a lot of who worked on it had professionally. And also one of the most personal, one of the most relevant. And I know I speak for all of the writers in the room and the producers and the cast. All of us poured so much of ourselves and our families into this. I look back at this show and I'm grateful we were able to remain earnest, and I think that's, as I watch this again for the first time in a long time, that's the word that sticks with me.

The Haunting of Hill House Blu-ray commentary
Certainly, Flanagan's earnestness is bolstered by a whole lot of talent and dedication, but the sincerity that seems to bleed into every one of his projects is undoubtedly a driving force in his creative process and one of the many reasons that his work is able to connect with people time and time again.
Thematic Trends
At the center of many of Flanagan's stories is family, whether that be blood relations like in The Haunting of Hill House, The Fall of the House of Usher, and Oculus, or something more akin to a found family, as seen in The Haunting of Bly Manor and The Midnight Club. These family dynamics are never simple, and the bond is often strained in the case of blood relations.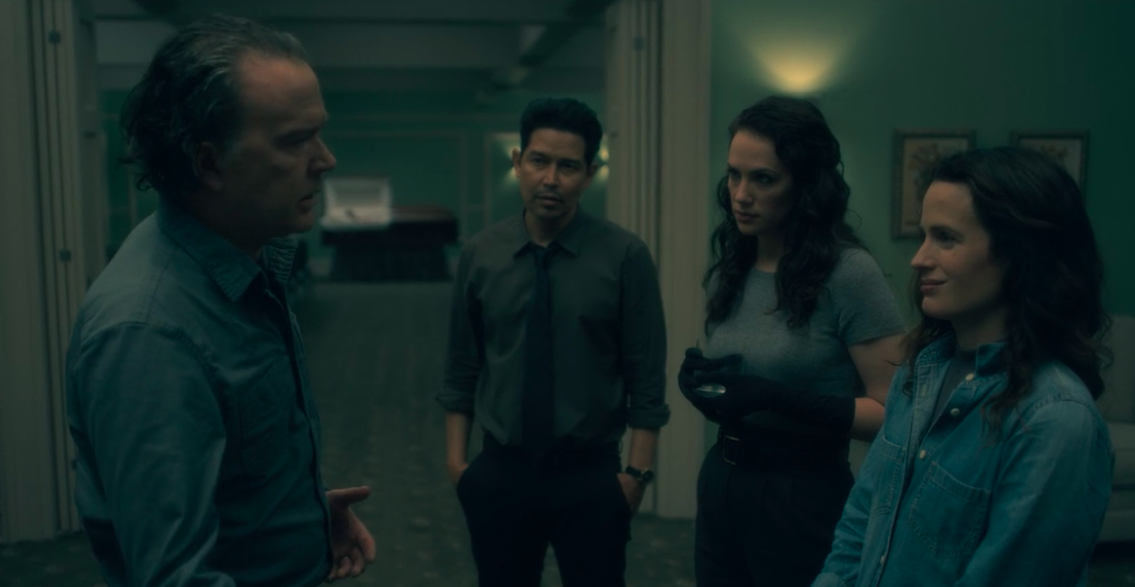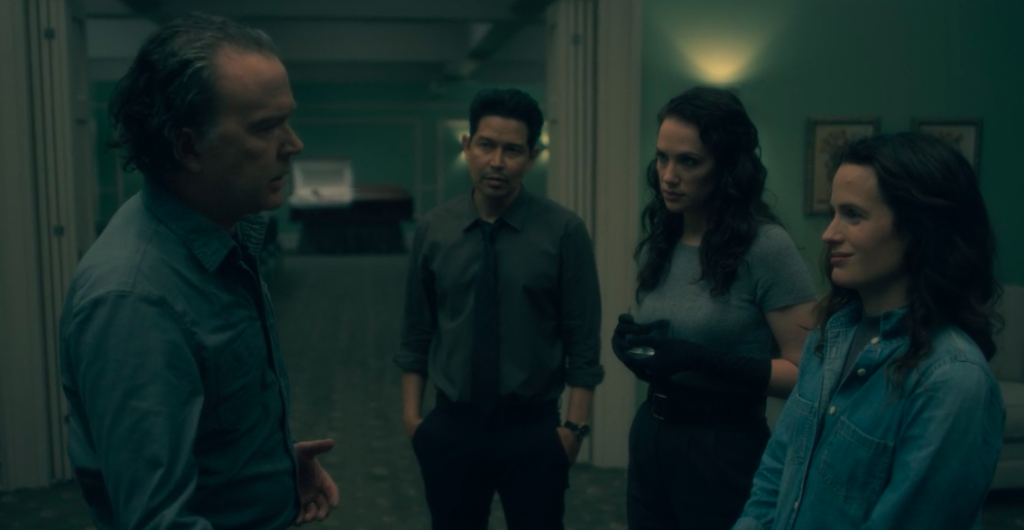 In The Haunting of Hill House, for example, the siblings are all estranged from their father. On top of that, their relationships with each other are tenuous due to their disparate life decisions and the various ways they've all chosen to deal with their shared trauma. But this imperfectness is part of the reason that their dynamics feel so true, and watching these characters parse out the ways in which they've failed each other and actively trying to be better was simultaneously heartbreaking and inspiring.
Similarly, the coming together of the motley crew of characters in The Haunting of Bly Manor is perfect in its imperfection. Each character has a deep hurt inside them that often prevents them from opening up, and in many ways, they've all been abandoned by people who were supposed to love and care for them. So choosing to love each other is a supreme act of bravery that surely warms every viewer's heart and potentially inspires them to be a little brave themselves.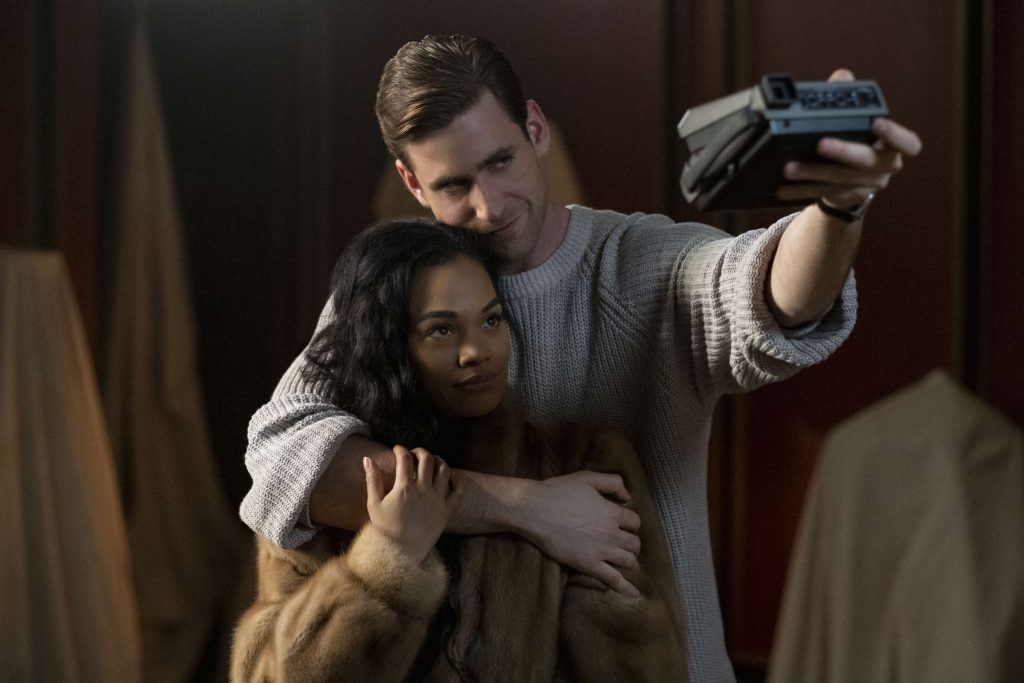 As previously discussed, Flanagan loves a metaphor, often in the form of a ghost or supernatural entity. Not only do these metaphors illuminate the strengths of the horror genre as a whole but they also reveal the merits of Flanagan's unique mode of storytelling in which every single stylistic choice — including the wardrobe and the set design as much as the dialogue — is draped in layers of meaning. His shows are made to be rewatched, allowing the audience to achieve a deeper level of understanding with each reexperiencing of the story.
Adaptation Liberties
Having control over his stories is something Flanagan has always prioritized. When producers originally showed interest in developing Oculus after the release of the short film in 2006, Flanagan refused to let anyone else direct the movie for fear they would corrupt his vision. Flanagan has always fought for the story he believes he needs to tell, whether that be by convincing Stephen King to let Overlook appear in Doctor Sleep or refusing to utilize jump scares in places he doesn't feel that they're needed.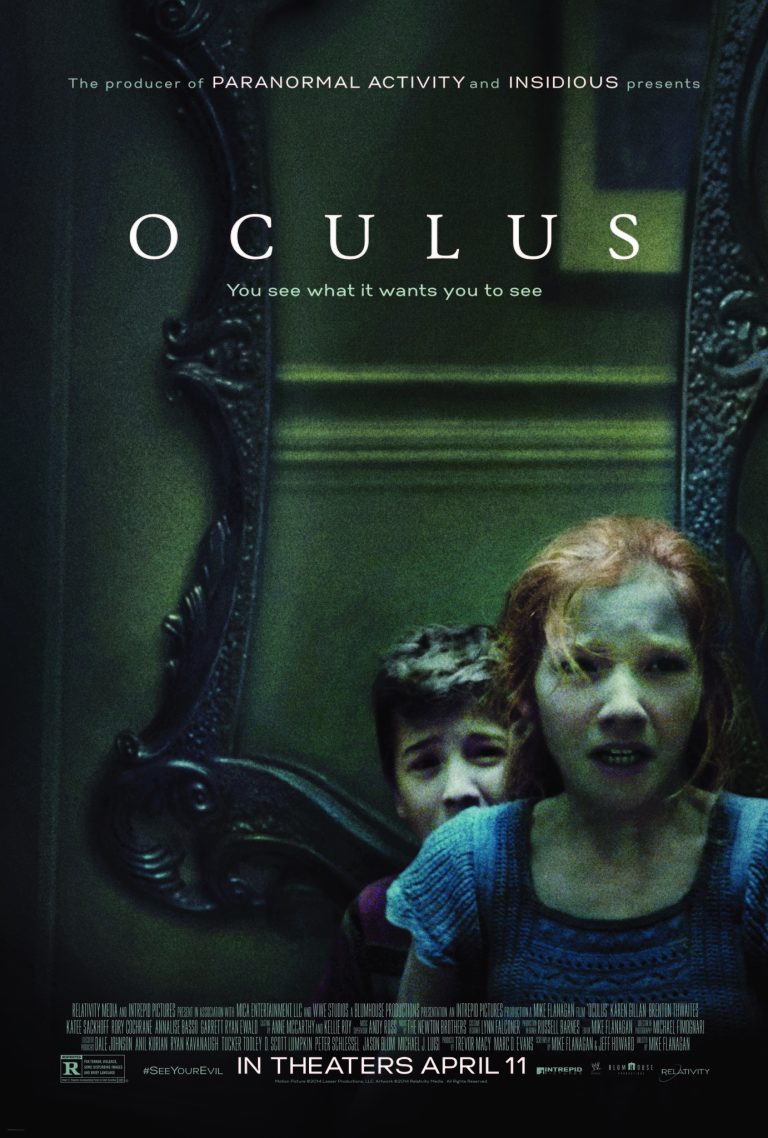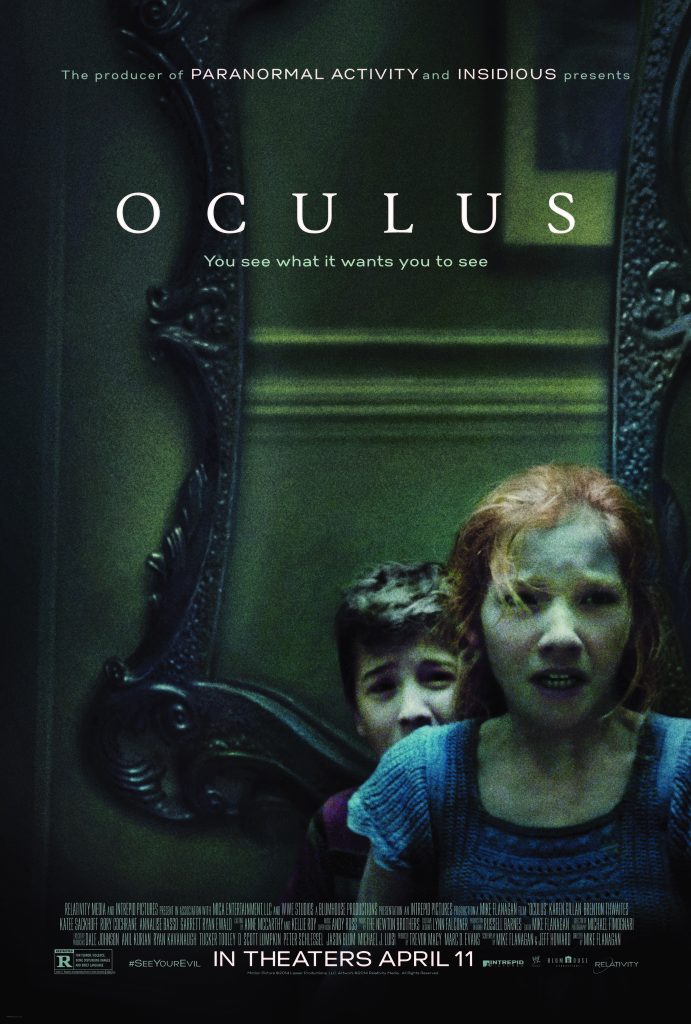 When asked if he would want to direct huge blockbuster films the likes of Star Wars, Flanagan had this to say about artistic integrity:
When you get into a budget that large, and with these franchises that are running themselves, many directors come into it and get marginalized. They'll pull someone else in to do it because they think it's someone they can control. When they can't control them, they get chucked. It used to be unheard of that someone would get kicked off of a franchise, but now it happens all the time. I'm very comfortable with my current budget level because I can make the movie I want. The more money you have, the more pressure there is from the studio, and the harder it is to make the movie you want to make.

Interview with The Independent
A multitude of inspirations goes into any work Flanagan takes on, more than just the source material he's adapting from. When ideating The Haunting of Hill House, for example, Flanagan looked beyond Jackson's novel, also taking some cues from Casablanca, Alfred Hitchcock's Rope, and certain episodes of Buffy the Vampire Slayer.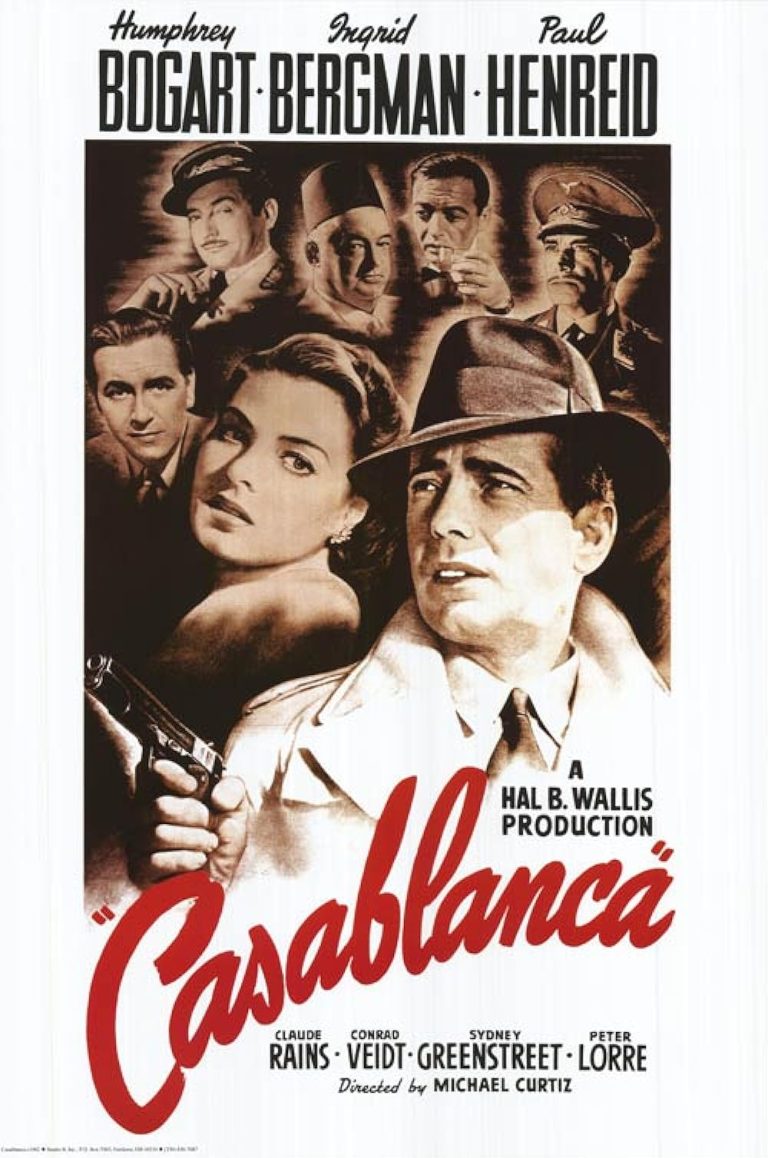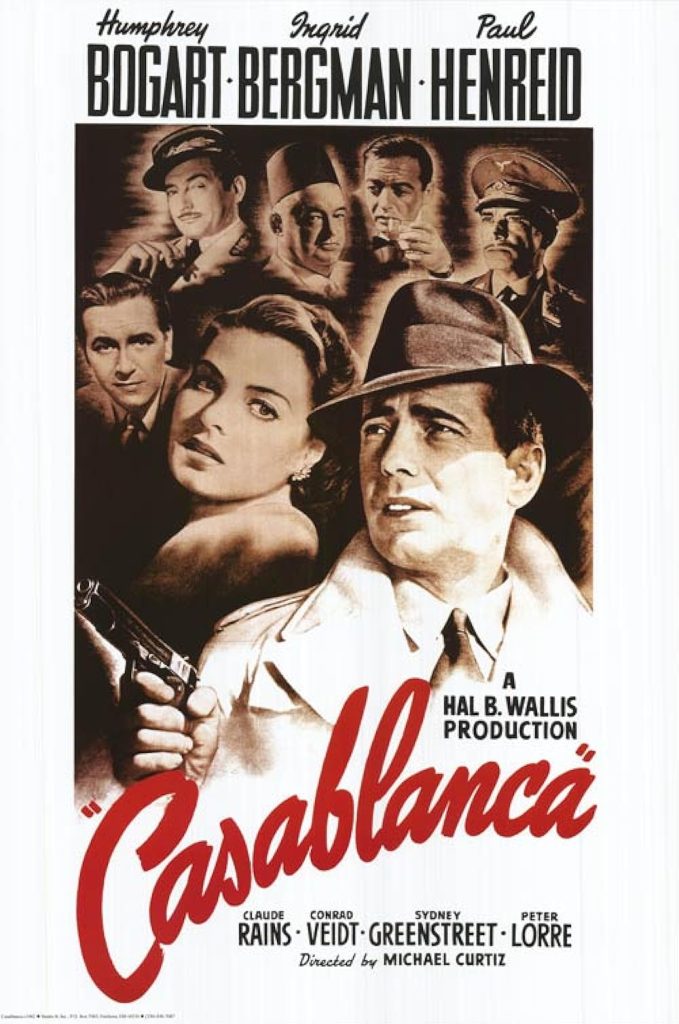 This web of seemingly unrelated inspirations he's constantly pulling from is part of the reason Flanagan is able to produce work that feels so inventive and true to his personal style even when he's adapting someone else's stories.
Forthcoming Works
As a longtime fan of Flanagan, I'm always eagerly awaiting his next project, and luckily, he seems to have some very exciting stories in the works.
In April 2021, Flanagan announced that he was developing a film for Universal Pictures based on The Season of Passage, another novel by Christopher Pike.
In May 2023, he announced that he would adapt Stephen King's drama novella The Life of Chuck from the 2020 collection If It Bleeds into a feature film set to star Mark Hamill and Tom Hiddleston.
Flanagan also has the television rights to Stephen King's fantasy series, The Dark Tower, which he referred to as his "dream project of all dream projects."
There are few contemporary horror filmmakers that stack up to Flanagan's incredible record for refashioning beloved horror stories into satisfyingly familiar yet majorly transformative works of art. After binging The Fall of the House of Usher, many people, myself included, are waiting to see what Flanagan will do next. He has expressed a desire to return to films after working on five series in a row, and it is yet unclear what kind of content he will be releasing through Amazon Studios. But we can all rest assured that whatever his next project is, it will not disappoint.
In the meantime, I'm happy to rewatch Flanagan's existing canon of work, as I know it still has more lessons to teach me. Yet another gift of Flanagan's stories: just when you think you've understood them completely, they expose another layer to you, and the gift keeps giving.
---
For more on Mike Flanagan, click here.
For more on horror adaptations, click here or here.
Browse the books in this article and more on our Bookshop Horror Bookshelf.
FEATURED IMAGE VIA BOOKSTR / LAUREN NEE / NETFLIX / WARNER BROS. PICTURES