"My daughter learned to walk in a homeless shelter."
The first line of a book sets the tone, opens the door, lights the fuse. From "My suffering left me sad and gloomy" to "Call me Ishmael" opening lines are a treasured and powerful thing in the literary community. The opening line of Stephanie Land's new memoir, Maid: Hard Work, Low Pay, and a Mother's Will to Survive is no different regarding momentous beginnings; her book epitomizes the ever-adrenalizing idea of #thegrind.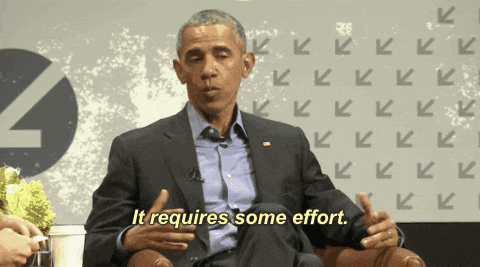 Image Via Giphy.com
Half a decade ago, Stephanie Land was a struggling college student. On top of being broke and ambitious, she was a single mom, with another baby on the way. With very little support from her family, she cleaned houses for nine dollars an hour to provide for her children. In a gutsy, courageous turn of events, Stephanie Land decided to defy logic: she quit the maid life and went all in on her dream of becoming a writer. Her focus turned to her studies at the University of Montana, accumulating debt as a quasi-investment in herself. Two weeks ago, Maid became #3 on the New York Times's Nonfiction Best Seller List, right behind Educated by Tara Westover and Becoming by Michelle Obama. In an article by CNN, Land describes the moment she found this out, on a plane:
"As soon as I landed, I got a huge amount of texts, "she said. What followed was the type of tearful flood of emotion that so often follows moments of triumph. Against all odds, Stephanie Land had pulled off her own rags to riches narrative.
Image Via Amazon.com
The book's narrative begins in Land's late twenties, at a point in life where she was living in a homeless shelter with her infant daughter. At this time, cleaning houses was the only job she could find in Seattle. The memoir depicts poverty in a realistic and grounded way. Land's situation was not caused by a lack of work ethic or moral compass. She wasn't some lazy lay-about, undeserving of a solid paycheck. On the contrary, she probably deserved it more than some of the people she cleaned for. Being a maid isn't glamorous, it's not the type of job anyone would like to imagine themselves doing. But it is a job. The kind of job people take when their lives have become more about survival and love than dignity.
Before her book, Land's life as a maid influenced an essay she wrote for Vox about the excessive number of painkillers she found in mansions she cleaned and the ways in which the people she cleaned for treated her, granting her a viral amount of attention. After college Land became a writing fellow with the Washington, DC-based Center for Community Change (which has now arranged a panel on poverty on which Land will appear).
Image Via Channel3000.com
Stephanie Land is currently touring her memoir, reading sections of her book, defying poverty stereotypes, and inspiring people. Her book outlines the difficulties for those relying on government assistance programs while balancing a family and college life. Maid is being noticed by everyone from Amazon to Neil Gaiman.
Land's story adds even more legitimacy to the following statement: Moms rock. I'm talking The Beatles on The Ed Sullivan Show, Michael Jackson mooning walking at Motown 25, Mick Jagger still moving with the best of them at seventy-five years young kind of rock. Mothers are motivated by an indestructible and resolute love for her children; their needs, aspirations, and happiness. Every minute of every day is brick used to build the house that is her family. #metaphors They slave over suppers and sometimes starve so that their offspring can eat.
Image Via Giphy.com
I, myself, have been fortunate enough to witness a magnificent number of maternal miracles in my lifetime; My mother has also dabbled in the maid life to support her family, hence my particular interest in Land's story. Mothers like these show us that the limits placed on human beings by secular articulation are a vernacular that doesn't mean shit. They are driven by love, using it as the needle in their compasses. Women like this can find their way home through an indefinite desert of ambiguity and still have enough gumption to lay a blanket over a freezing child. That's the only type of work ethic and ambition that matter. While Land was able to come full circle and achieve the seemingly impossible, most unsung heroes—maids, janitors, bus drivers, service industry workers, moms…are not so lucky. Land's story resonates with the worker, dreamer, and survivor in all of us.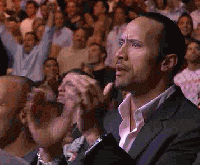 Image Via Giphy.com
Featured Image Via Stepville.com