Things that go bump in the night are suited for horror novels…at least, that's usually the case. In this edition of our Crazy Book Genre series, we're taking an inside look into the romance subgenre of Monster Romance. It's a bit more hairy and scaly than Shifter Romance, as these monsters keep their mythical creature rather than shift into a human form. Let's dive right in!
What is Monster Romance?
At first, you might think this genre encompasses the vampire or werewolf, maybe a shifter of another species, but that would be inaccurate. Those are safely in the realm of paranormal or speculative romance.
To be classified as a Monster Romance, one of the love interests must be a creature that is inhuman. This can be anything from an alien to the chupacabra or a demonor or any other mythical creature that doesn't turn into a human. They are fully sentient creatures whose love interest is typically a human, but not always. Another aspect of this subgenre… a lot of spicy scenes.
History of the Genre
Monster Romance has been evolving for years, It first started out as paranormal romance before it fully came into its own more recently. Bram Stoker's Dracula and even the original 1740 inspiration of Beauty and the Beast could be deemed some of the first monster romance novels. However, as previously mentioned, these love interests either were human and have a human form or will turn human (though, I think we can all agree that Belle was ready to go full steam ahead, not knowing he would turn).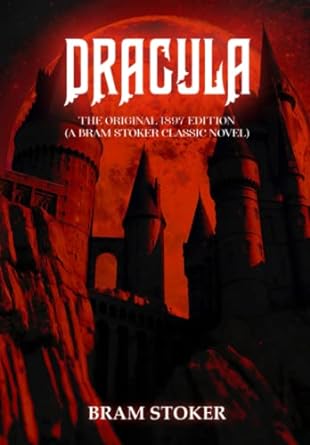 Much of the idealism behind the popularity of these novels is due to the origins of marriage and the misogynistic idea that women were chattel to be traded for property, money, and alliances. More often than not, these brides were very young and married off to men decades older. Their reality was dire, and very few ended up in marriages that were loving.
Paranormal romance novels were an outlet for these women. Their reality was filled with human monsters, abusers that too often left their marks. But the fantastical stories within the pages of paranormal romance contained passion, desire, and, ultimately, love. Today's Monster Romance is not too different, though women's reasoning for enjoying them differs quite a bit in the context. Being kidnapped and bedded by a demon with a unique peen that grows and twirls is so far beyond reality that it's easy to get immersed in.
Monster Romance Recs
Book one of the Duskwalker Bride series brings together human Reia and Duskwalker Orpheus. She's considered a bad omen in her human village, especially after demons kill her entire family. Outcasted, she is left to either suffer in imprisonment or be this year's sacrifice to the duskwalker who protects the human world. Orpheus has been yearning for a companion for eons; only, the human sacrifices he takes to the demon world never want what he offers and always die before their time. Reia might finally be the companion and lover Orpheus has dreamed of. Can he keep her alive long enough to find out?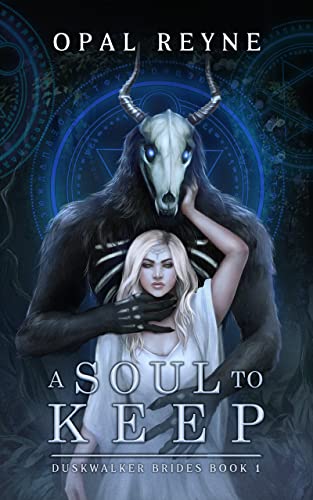 "I once thought the bargain of eternal life as long as I live would be enough, but no human has ever wanted to be bound to me."
From the queen of monster romance comes book two of the A Deal with a Demon series. Desperate times call for desperate measures, and Catalina makes a deal with a demon, only to find out that her side of the deal involves being auctioned away. Her purchaser is a Kraken, and she has to spend the next seven years as his companion. High on spice, low on plot, but that's ok by me!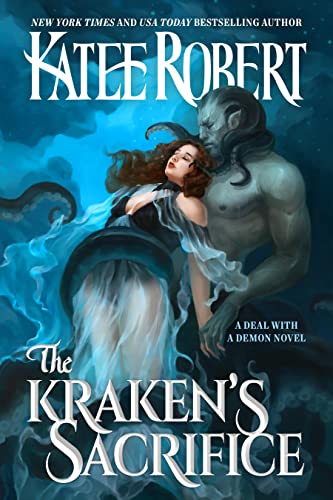 "You are not a pawn, Lina. You're not a womb to be utilized or a body to be used for others' benefits. You are a person, and you get to choose what you want."
Kidnapped by aliens, Georgie wakes to find that the ship she's on is trafficking human women for slavery. Due to mechanical problems, their captors must drop the women off on a different planet while they seek to remedy their ship. Georgie escapes the cargo hold they were locked in and explores the icy planet she finds herself on in order to locate shelter, food, and maybe rescuers for the rest of the captive women. What she finds is a big blue savage alien named Vektal, who believes she's his mate. Things really steam up on the ice planet quickly after that.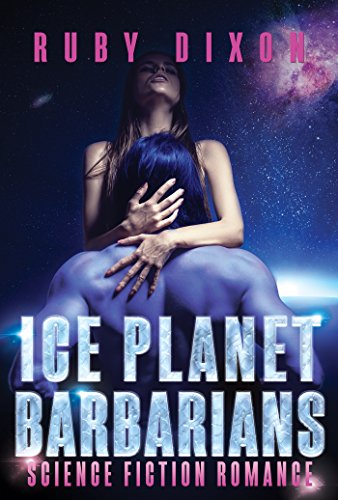 "From now until my spirit departs this plane, there shall be none for me but her."
This office romance is monstrous! Well, it has a monster MMC, but he's adorable, nerdy, and accidentally mate-bonded to human Janice. An accidental nose break leads to Janice being mated to Khent. The next accident Janice finds herself involved in leads to clicking on an orc porn site on the company computer, which leads to IT being needed. Khent and Janice must now spend more time together as he trains her on phishing. The bond might be against company policy, but they're going to complete it whether they meant to or not.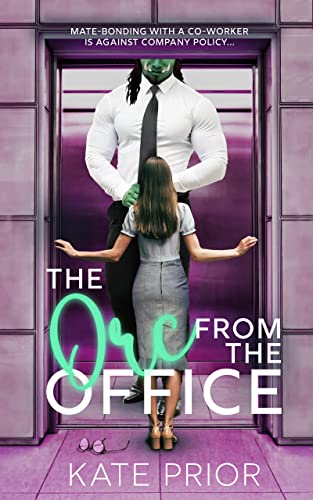 "It's someone who's on your side, on your wavelength. When you can't keep up with life, they're there to help you."
Blake is placed in a psychiatric hospital by her father, a cheating politician who doesn't want the news to get wind of what she walked in on. Every night she's spent in the hospital has been fueled with sensual dreams filled with monsters that leave her panting for more every morning. She wants freedom, and the only way to get that is to take the medication the doctor suggests, which stops the pleasurable dreams. When she's released, she finds the monsters are very real when the Monster King himself comes to take her away.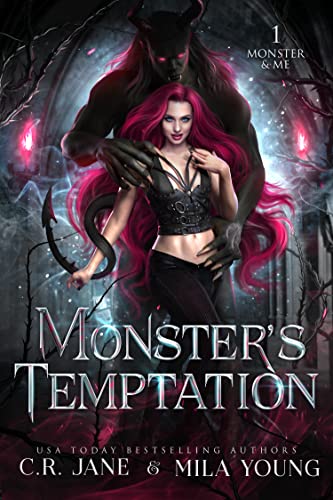 "'I'm not going anywhere, baby,' he murmured, and I stiffened, my mouth dropping open in disbelief. He shrugged sheepishly. 'I've been calling you that in my head for a long time.'"
---
Want to learn about Omegaverse Romance? Click here.
FEATURED IMAGE VIA BOOKSTR / KRISTI ESKEW