There's a new trailer for the Guillermo Del Toro-produced film Scary Stories to Tell in the Dark.
Image Via Goodreads
The series of three children's horror books are written by Alvin Schwartz and illustrated by Stephen Gammell.
Released in 1981, 1984, and 1991 respectively, the series shocked the world with its terrifying stories and its gruesome images.
Image Via 
Nightmare Nostalgia
Image Via Lit Reactor
Drawing heavily from folklore and urban legends, the series set light to the imagination of one Guillermo Del Toro. For one, according to Hollywood Reporter, he humorously an audience at the trailer launch luncheon in Hollywood that, "I was really, really broke. But I was extravagant and I bought the key illustrations from the book that I love, which led to a lot of financial trouble after that."
For the record, Guillermo Del Toro was in financial trouble because his father had been kidnapped with a million dollar ransom, and he had sunk all of his money into a film project he was working on. Luckily, James Cameron helped him pay the ransom and save his father.
In case you're wondering if this will be an anthology following each story, not quite. Instead, it's one cohesive narrative that draws on the books. It'll be close however. Check it out below!
Image Via Comingsoon.net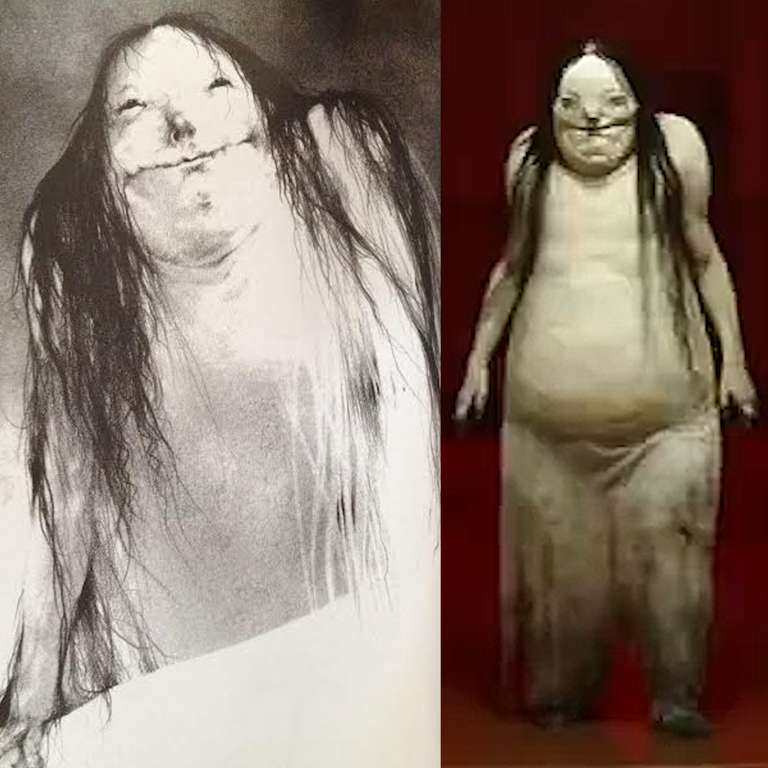 Image Via NowThisNews
Now we've gotten a new trailer. Check it out  below!
For the record The film won't be directed by Guillermo Del Toro, but instead André Øvredal, who has directed critical darlings Trollhunter and The Autopsy of Jane Doe. Don't worry, Guillermo's in the producers chair and he's still very much involved.
Scary Stories to Tell in the Dark opens August. 9. Check it out!
Featured Image Via Zay Zay