Last night the 71st Primetime Emmy Awards were the light of many viewers eyes. The final season of Game of Thrones might have lead the charge with no less than thirty-two nominations, but history was made when Billy Porter became the first openly gay black man to win an Emmy for outstanding lead actor in a drama series for his work in "Pose."
In addition, Fleabag took home four Emmys, Chernobyl took home three, Ozark and The Marvelous Mrs. Maisel took home two each.
But besides Game of Thrones taking home Outstanding Drama Series (no comment) and Peter Dinkage taking home Outstanding Supporting Actor, do know what other bookish adaptations took home Emmys?
Image Via IMDB
They were A Very English Scandal…
Image Via Amazon
…and Killing Eve.
A Very English Scandal is a true crime non-fiction novel by John Preston. Published on May 5th, 2016, the novel details how in 1979 Jeremy Thrope, a Liberal Party leader who served in Parliament, stood trial over accusations that he hired a hitman to kill his alleged ex-lover, Norman Scott.
The book details Thorpe's early, secretive love life, at a time when sexual activity between men was illegal, his subsequent public exposure, and how he was acquitted at trial.
The Guardian described the novel as "a real page-turner" and claimed that it was "probably the most forensic, elegantly written and compelling account of one of the 20th century's great political scandals"
Of course the book got an adaptation, and the three-part series that got a premiere on BBC One on May 20 2018 and on Amazon Prime on June 29 2018.
Real Life VS Fiction / Image Via The New York Times
Hugh Grant stared in the show as Jeremy Thorpe, the former Liberal Party Leader,
Ben Whishaw portrayed Norman Josiffe/Norman Scott, Jeremy's alleged lover…
Image Via The Telegraph
…and Monica Dolan played Marion Thorpe, Jeremy's wife.
The Rotten Tomatoes's critical consensus on the show reads, "Hugh Grant and Ben Whishaw impress in A Very English Scandal, an equally absorbing and appalling look at British politics and society" and Metacritic gave the miniseries a weighted average rating of 84 out of 100, based on 17 critics, indicating "universal acclaim".
IMAGE VIA INDIE WIRE
Hugh Grant got a nomination for Outstanding Lead Actor in a Limited Series or Movie, but lost to Jharrel Jerome's portrayal of Korey Wise in When They See Us.
Image Via Radio Times
Russell T Davies got a nomination for "Best Writing for a Limited Series, Movie or Drama," but lost to Craig Mazin, writer of HBO's Chernobyl, the show that made HBO Viewers everywhere regret cancelling their HBO subscription when Game of Thrones ended.
Image Via DGA
Stephen Frears got a nomination for "Best Directing for a Limited Series", but lost to Don Roy King, director of the always-funny-sometimes-hilarious Saturday Night Live.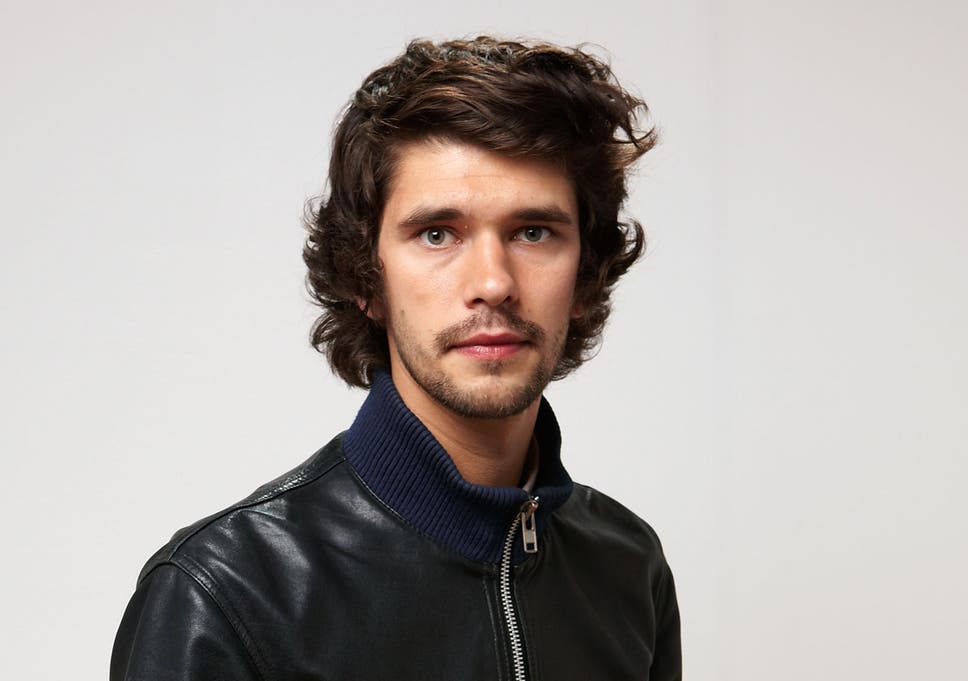 The Independent
Ben Whishaw got the nomination for "Outstanding Supporting Actor in a Limited Series or Movie," but thing weren't looking too good for him.
See, the real Norman Scott is the only one of the main cast still alive, and he told the Irish News back in May that:
Artistic license is fine but this isn't my story. And there's nothing funny about someone trying to kill you…I'm portrayed as this poor, mincing, little gay person … I also come across as a weakling and I've never been a weakling
Well, Ben Whishaw won the Emmy anyway for his portrayal of Norman Josiffe/Norman Scott.
Image VIa Amazon
Codename Villanelle is a 2018 thriller novel by British author Luke Jennings. Published from 2014 until 2016, the novel is actually a compilation of four serial e-book novellas that follows both Villanelle and Eve Polastri.
Once a Russian orphan, Villanelle murdered the killers of her gangster father before being rescued from prison and trained as a hitwoman by a shadowy group called The Twelve.
Then we have the "dowdy but dogged MI5 agent" Eve Polastri, the agent assassinating with taking down Villanelle.
As Polastri gets closer and closer to Villanelle in her investigation, she develops an obsession with catching this killer while Villanelle interest in this MI5 agent also turns into an obsession.
Publishers Weekly praised the book as an "exceptional spy thriller" with "superior prose" and "cracker jack plot",
Too juice to resist, the book was adapted by BBC America and renamed Killing Eve.
Image Via TV Line
It stars Sandra Oh as Eve Polastri…
Image Via Killing Eve Wiki – Fandom
…and Jodie Comer as Villanelle.
Interestingly, each of the show's seasons has featured a different female showrunner: Phoebe Waller-Bridge was head writer of season one, while Emerald Fennell took over for season two. Suzanne Heathcote will serve as showrunner for season three.
Before we get ahead of ourselves and binge-watch season 3, let's find out how season 2 held up at the Emmys…
To start, Killing Eve was nominated for "Outstanding Drama Series", but to Emmy Awards-darling Game of Thrones.
Image Via The Times
However, both Emerald Fennell and writing-team David Benioff and D.B. Weiss of Game of Thrones both ended up losing to Jesse Armstrong from Succession for the "Writing for a Drama Series" award.
Ozark was also repeatedly taking down Killing Eve.
Image Via Cineuropa
Lisa Brühlmann might have got a nomination for "Directing for a Drama Series", but Jason Bateman, director of Ozark, got the award.
Image Via Den of Geek
And Fiona Shaw, along with Gwendoline Christie, Lena Headey, Sophie Turner, and Maisie Williams from Emmy Awards-darling Game of Thrones, all lost to Julia Garner from Ozark for "Outstanding Supporting Actress in a Drama Series".
But before the end of the night was the "Outstanding Lead Actress in a Drama Series" award where both Jodie Comer (Villanelle) and Sandra Oh (Polastri) were nominated. They faced off against Laura Linney from Ozark and Emilia Clarke from Game of Thrones, as well as a host of other talented actresses, but Jodie Comer won out in the end. Funny enough, Comer didn't invite her parents because, get this, she didn't think she had a chance.
So what do you think of these winners? What do you think of the non-adaptation winners? What show was your favorite?
Featured Image Via Deadlines