Welcome back to another Bookspot of the Week! We've picked an amazing bookstore to shine a light on! This week we are taking a look at Shaker Heights, Ohio's own Loganberry Books, an independently owned and operated bookstore that specializes in new, used, and rare books. The inside of their shop is a bookworm's dream!
This bookstore comes with a lot of history starting with their name! Loganberry is owner Harriet Logan's old collegiate nickname. They decided to use that name as Harriet's mother is a book scout and buyer for the store as well, so the familial name worked perfectly. The berries of the same name inspired the purple "corporate color" of the bookstore.
Another bit of history is that Loganberry Books once shared space with rug store Dede Moore Oriental Rugs. The bookstore has since moved into a new building but be sure to notice all of the beautiful rugs adorning the store when you visit!
We were able to get the insider scoop from Loganberry Books employee Elisabeth, a buyer and bookseller. The affordability, inclusivity, and dedication this bookstore upholds make this place feel like a book lover's heaven. Read on to hear what Elisabeth has to say!
How did your bookspot transition from concept to reality?
Harriett Logan opened Loganberry Books in November 1994 in a storefront just down the street from our current location. The original focus was on used and collectible books, with specialties including children's and illustrated books, women's history and literature, leatherbound and modern first editions, and fine and performing arts. We've now expanded to include more than 130,000 volumes, with a robust collection of new titles joining the used and rare stock.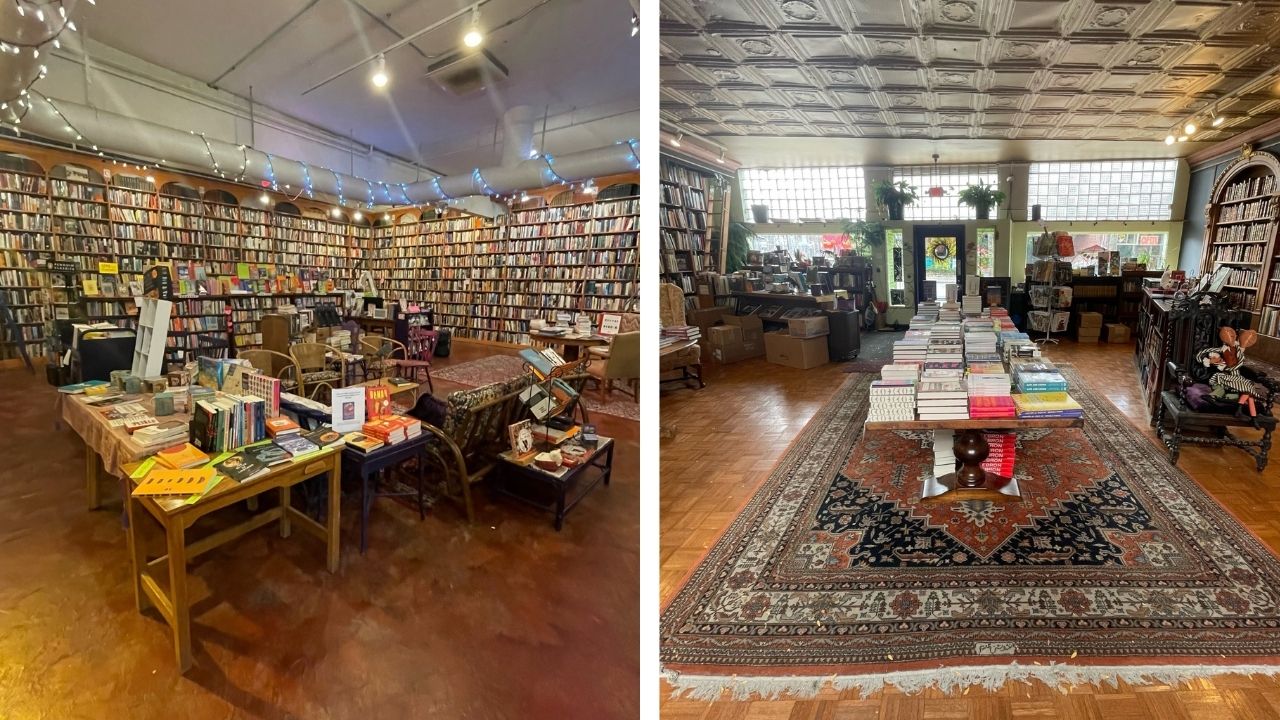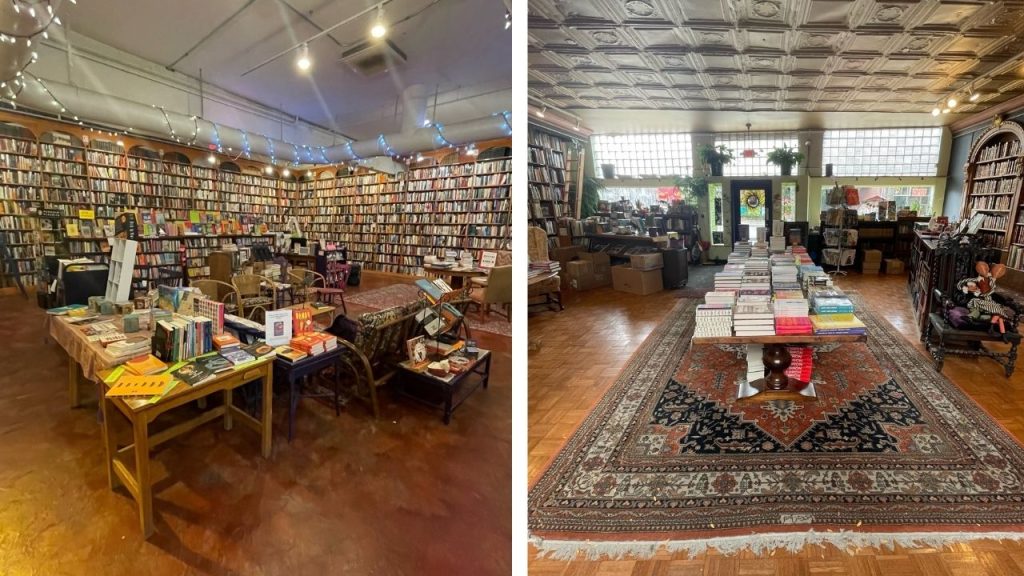 What do you feel is unique to your bookspot?
Throughout most of Loganberry Books, used and new books are shelved side by side by category — this allows browsers a range of books on any given topic that most stores focusing on either used or new can't offer.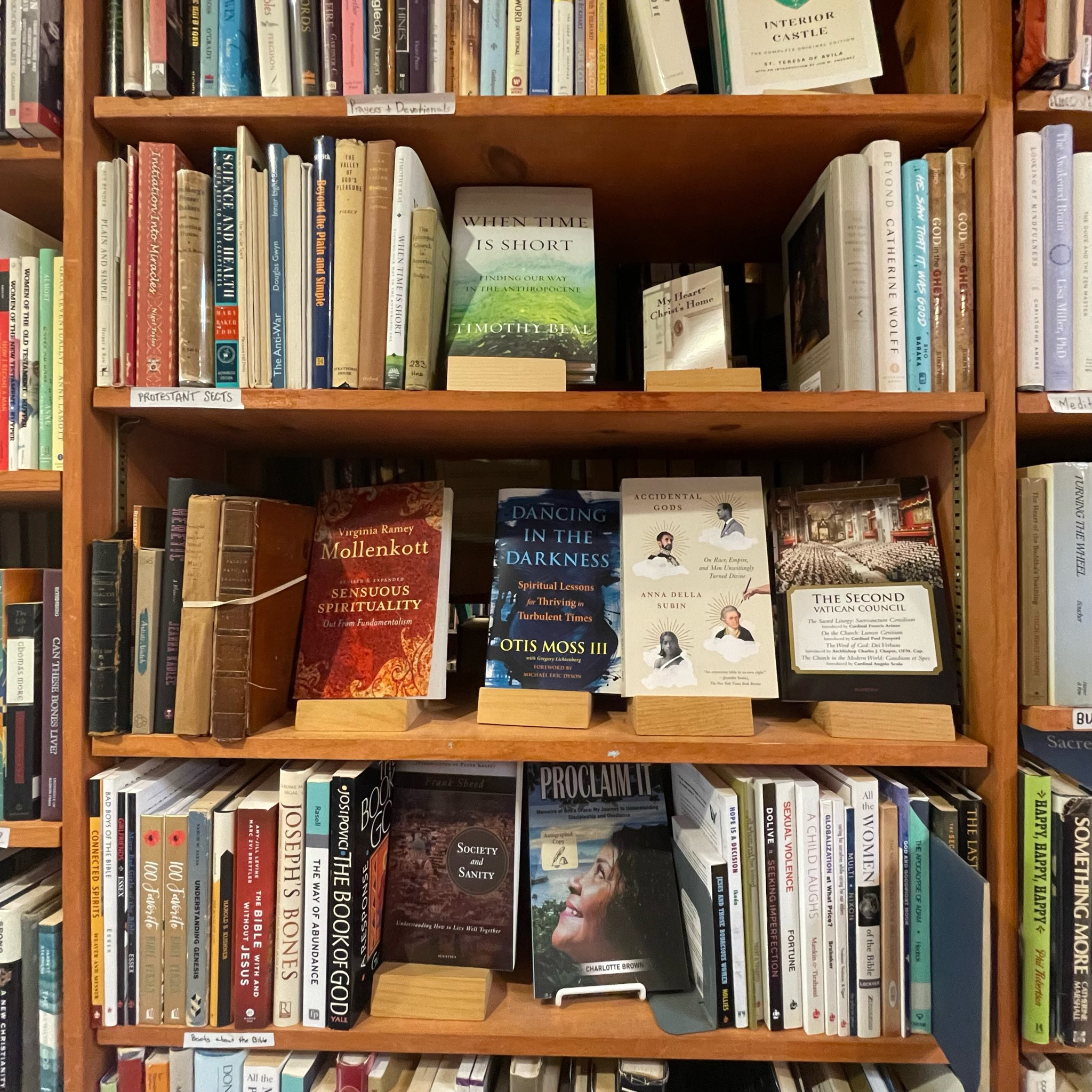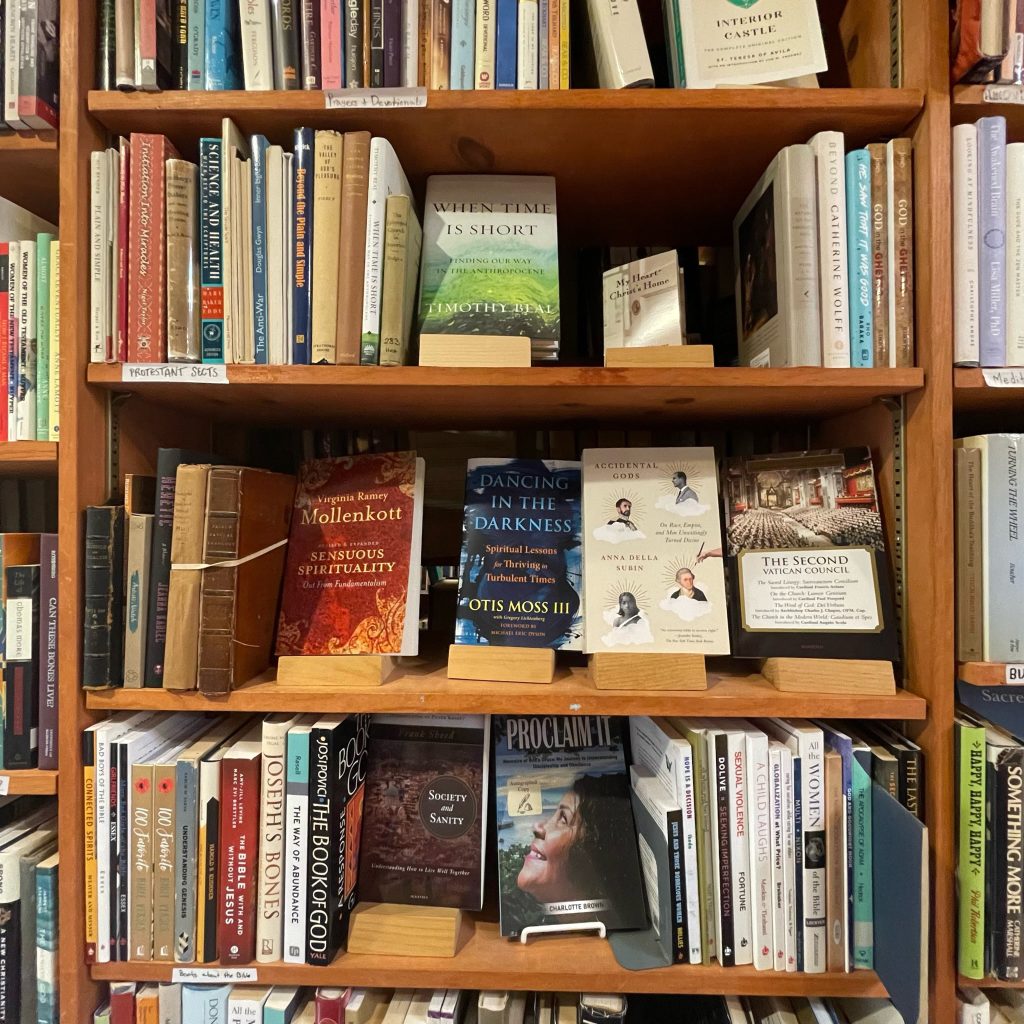 If you had infinite space, what might you add to the bookspot?
Customers always ask us for a cafe! But then there'd be less space for books…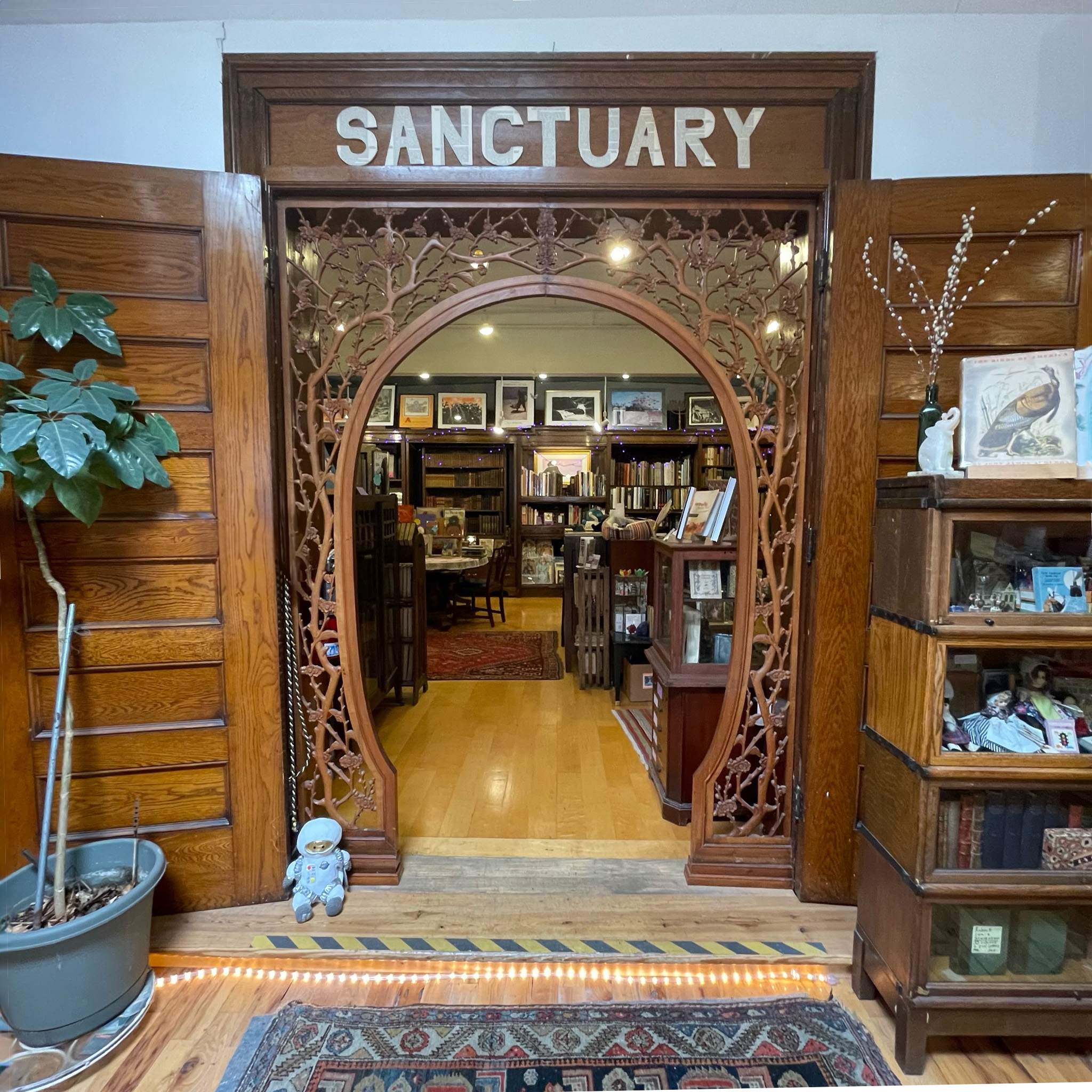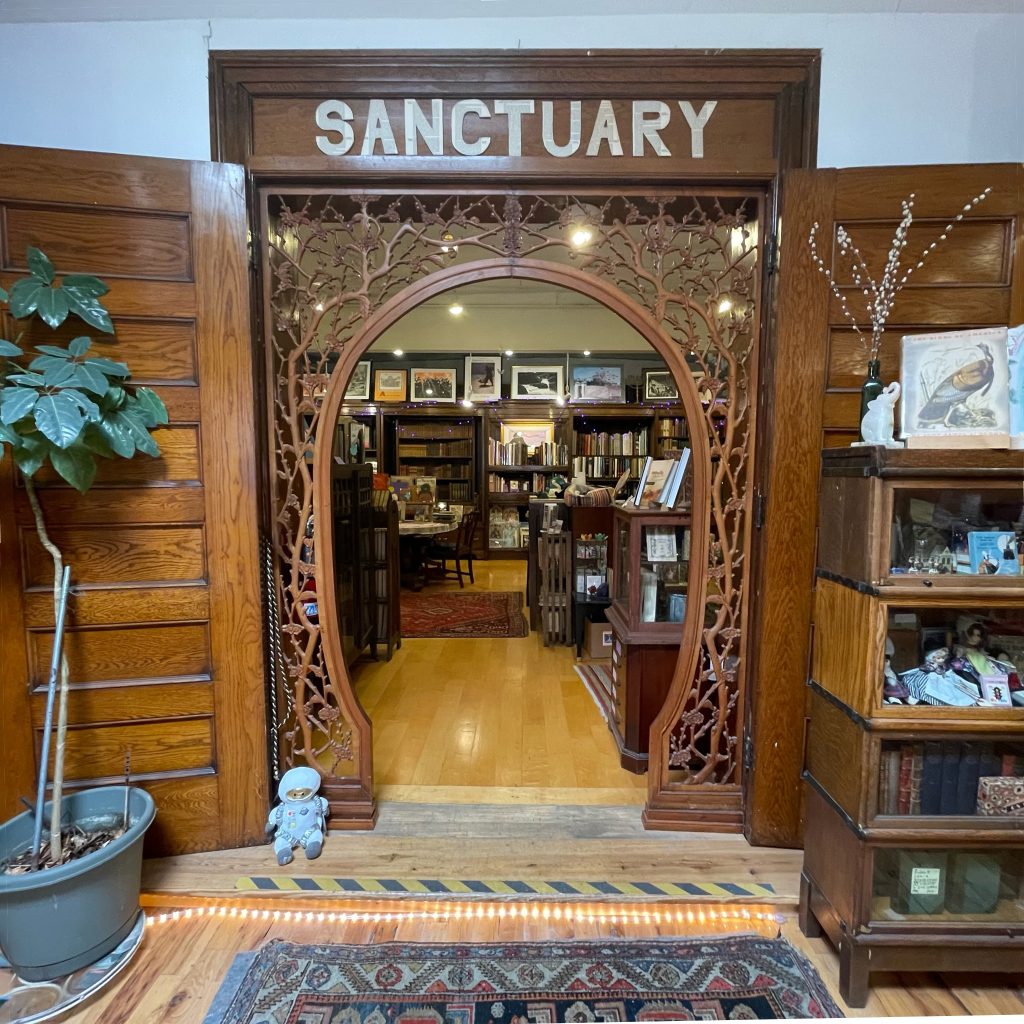 How do you feel your bookspot fits into your local community?
Events with local authors are one of the cornerstones of life at Loganberry. It's a joy to help local authors reach the audiences that know them best and to help those audiences grow.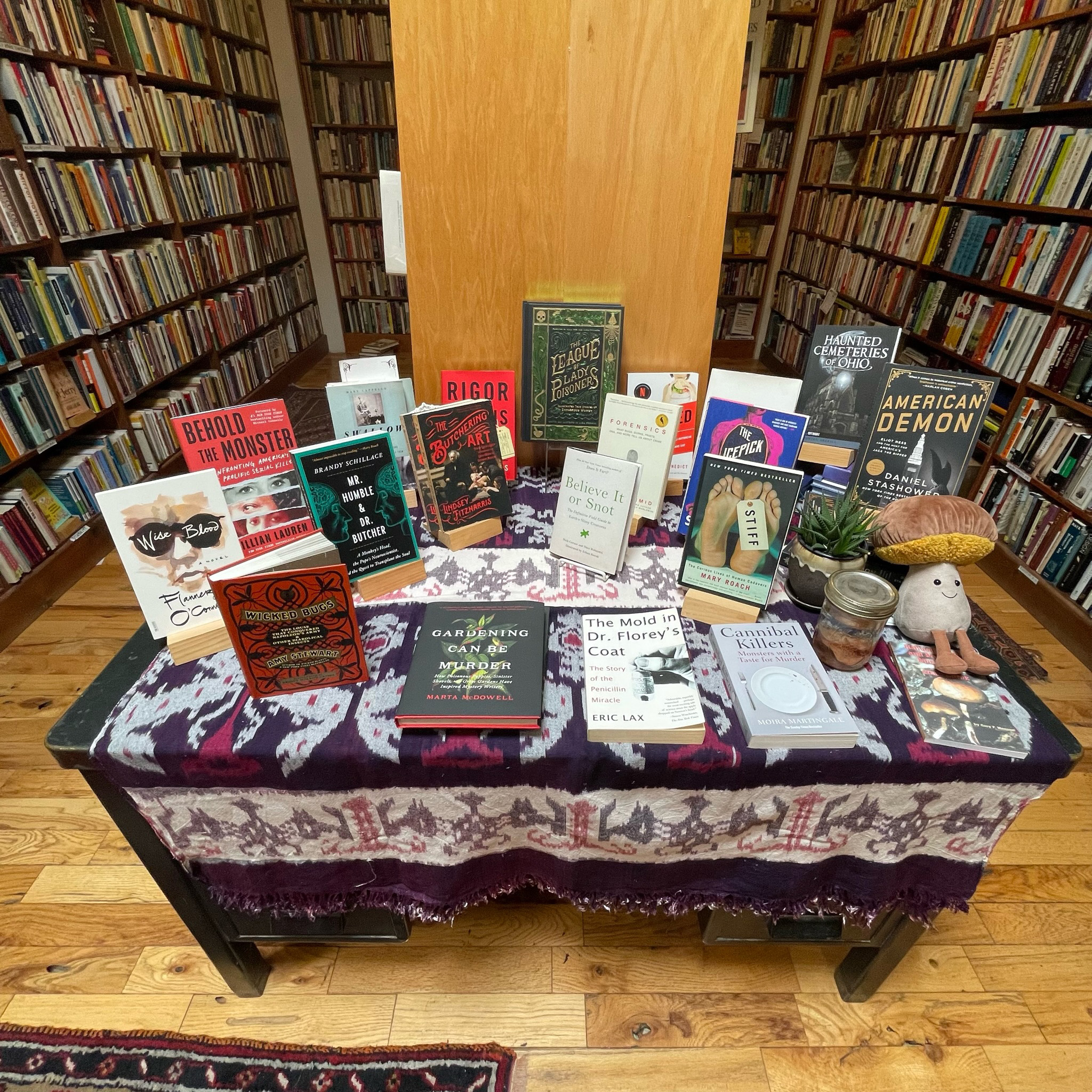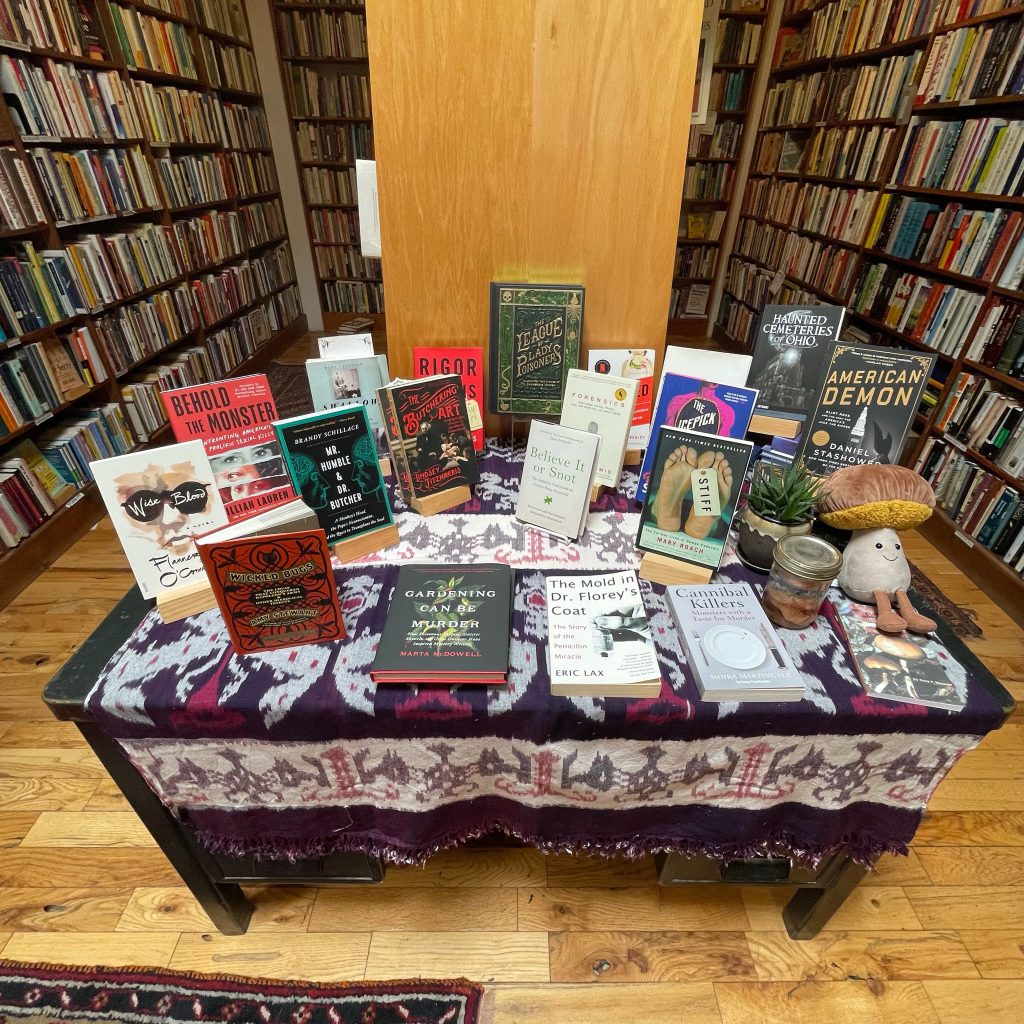 What does your book spot offer that a chain or online retailer can't?
The list is endless: everything from the atmosphere with beautiful antique rugs and vintage furniture to read into the joy of real-time human connection with other readers.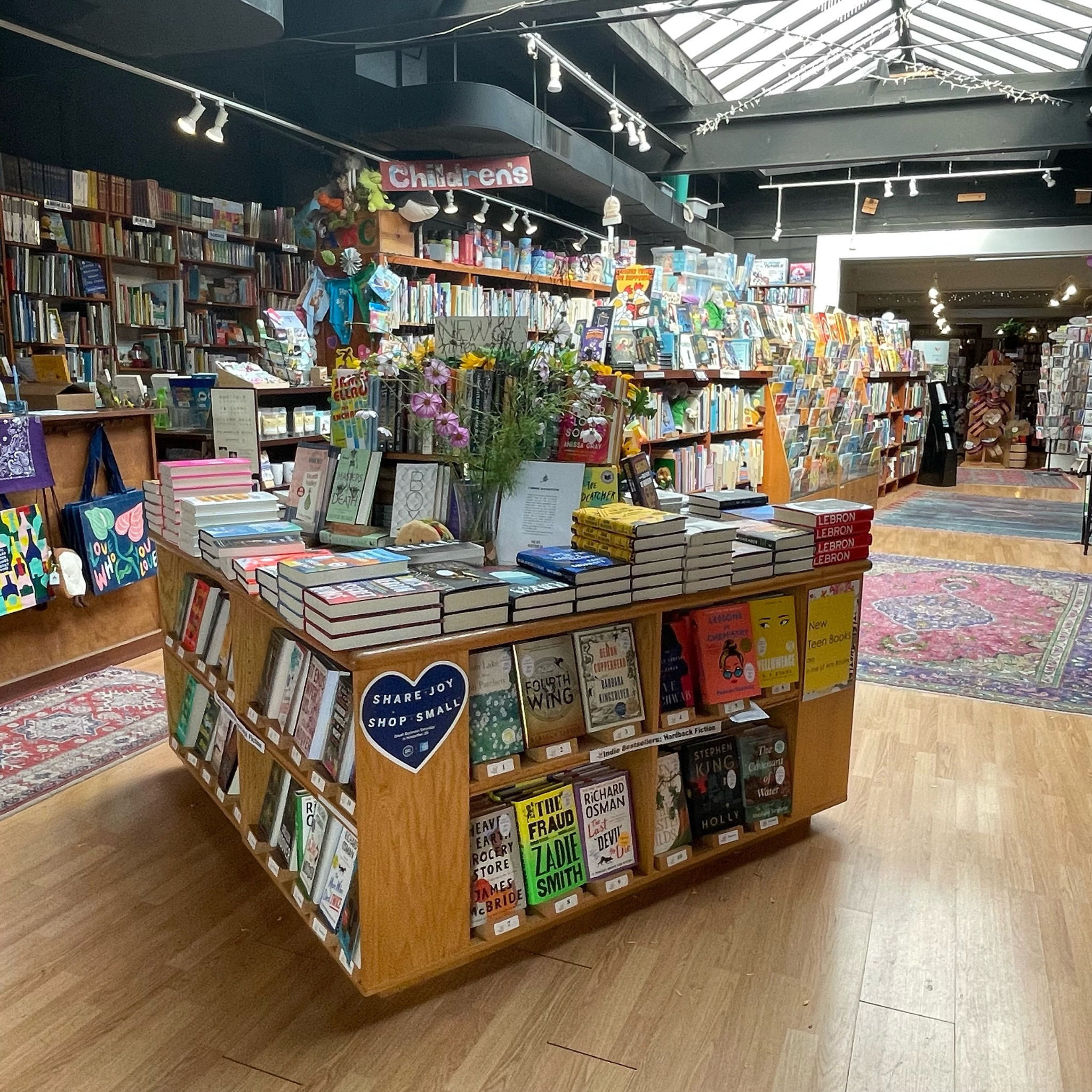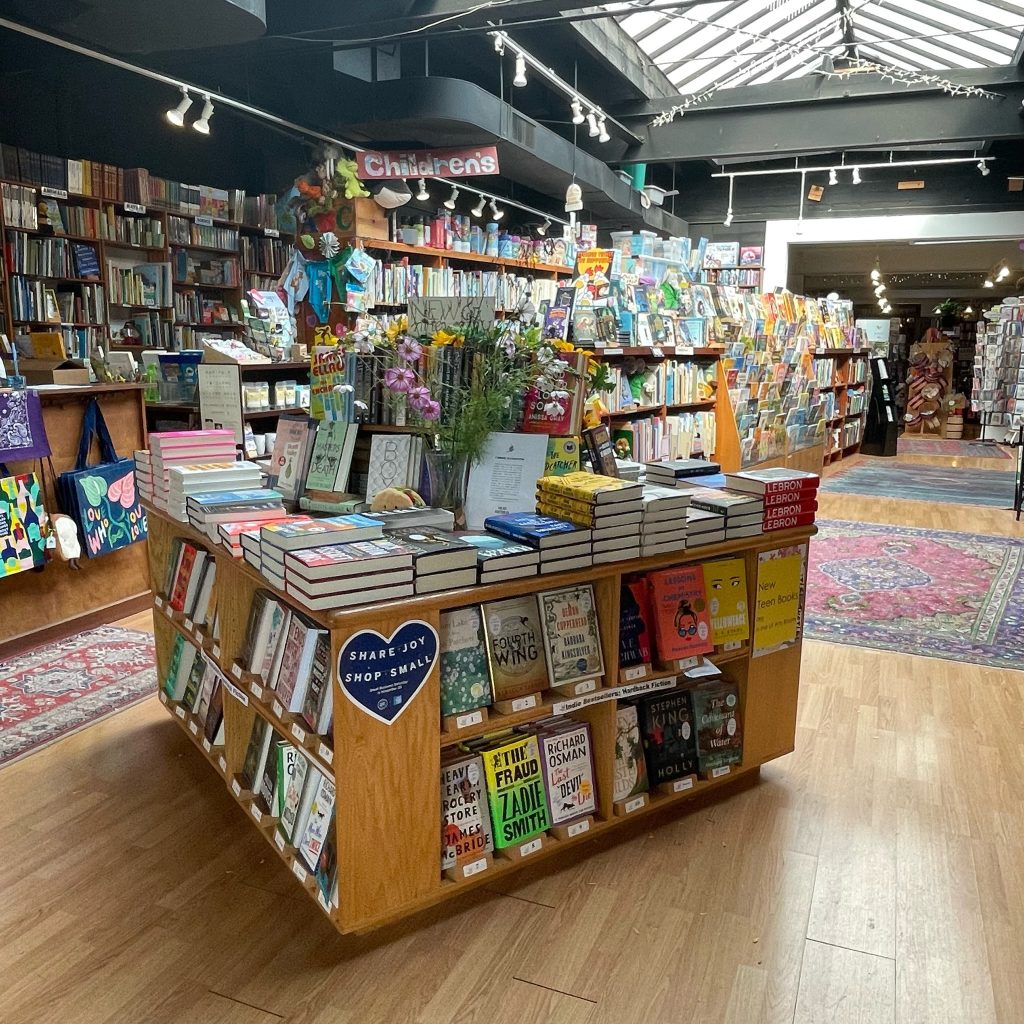 What about your store do you think appeals to your neighborhood?
We offer books for any price point: if you have one dollar to spare, we have books you can buy! We also provide books on issues and stories of local relevance and a gathering place accessible to all ages.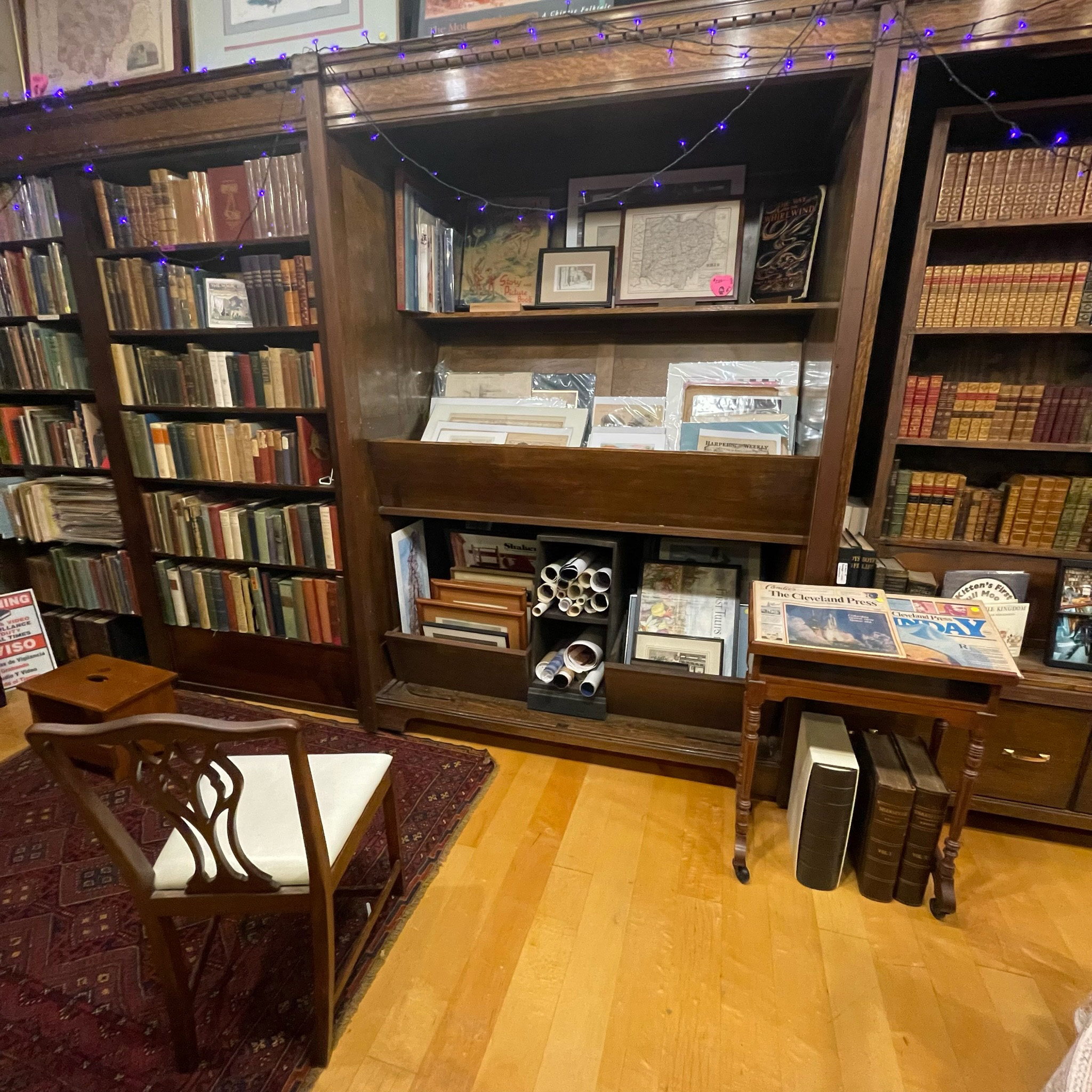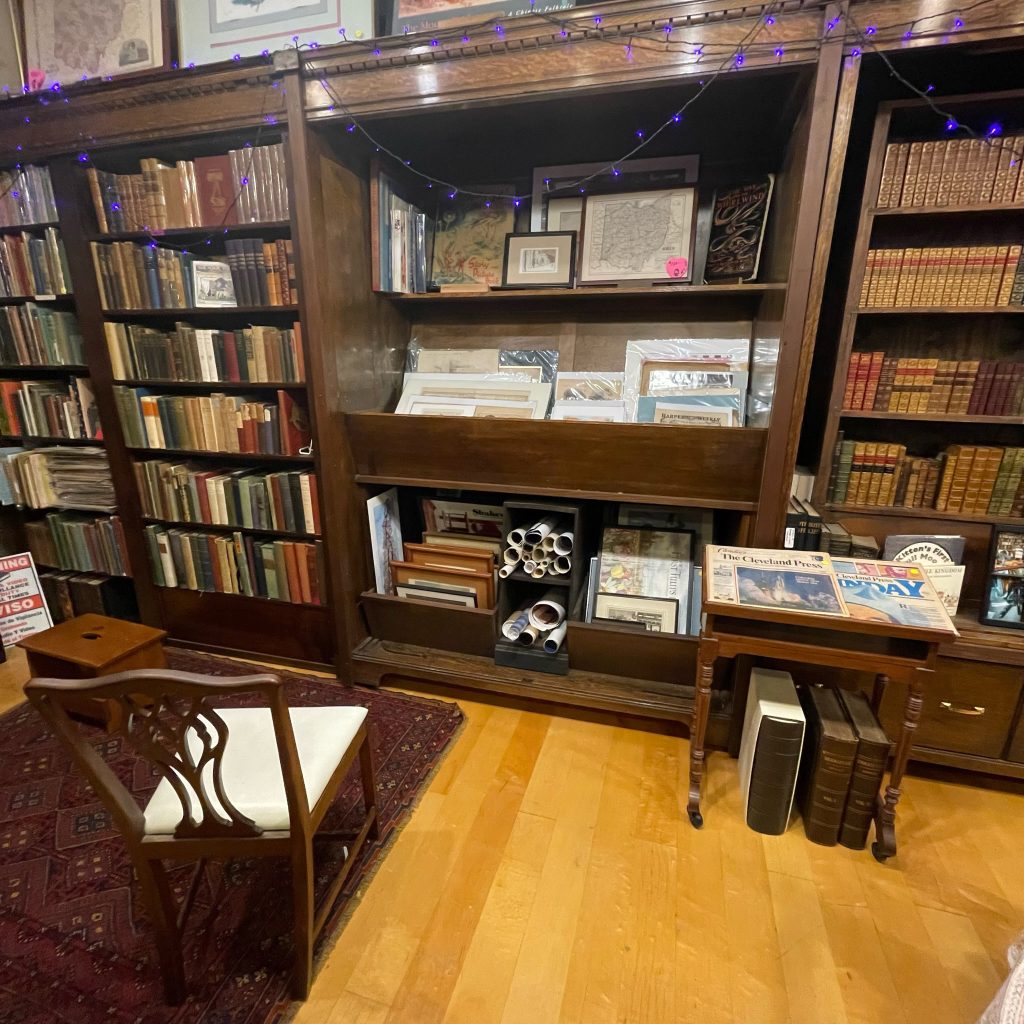 ---
Alright, who is ready to plan a trip to Ohio with me? If you are interested in learning more about this picturesque bookstore, be sure to check out their website as well as their Instagram and Facebook of the same name, @loganberrybooks!
Click here for more Bookspot articles from us here at Bookstr!
FEATURED IMAGE VIA BOOKSTR / SARAH SELAN