This is the second article in my bookish vocab and acronym series! I don't want to speak for all readers, but having one place where all these complicated words and acronyms are just feels right. I am always scouring the internet to understand what a Booktok is saying or finding the right words to describe a character dynamic.
I think my favorite part when compiling information for this article was just how much I learned. There are a few terms that I have always known (if you were an imagine or fanfiction reader, "Y/N" is in your blood), but there were many I didn't. I was ecstatic to open this article to my Bookstr team and in doing so my personal vocabulary has lengthened.
I was feeling a bit outdated in the book world before I wrote this piece. I have always been an avid reader, but with new authors and complex tropes/universes being added to literature I was feeling a bit left behind. I have thankfully caught up and am feeling much better. If anything, I hope this dictionary can do that for you too!
Acronyms
A/O/B – Alpha / Beta / Omega: refers to an alternate reality genre called Omegaverse, where the human population has predatory instincts that align with A/B/O tropes.
ARC – Advanced Reader Copy
CW/TW – Content warning/Trigger warning
DNF – Did Not Finish; used when a reader was unsatisfied with a book and could not finish reading it.
FMC – Female Main character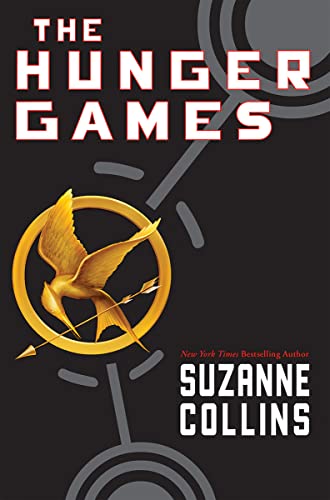 The Hunger Games is one of the most famous YA fiction novels with an FMC!
"Brilliantly plotted and perfectly paced."

-John Green, The New York Times Book Review
GR – Goodreads
HB – hardback
HEA – Happy ever after
HFN – Happy for Now
H – refers to the hero of the story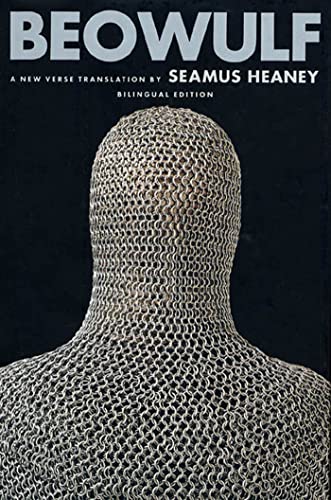 Beowulf is one of the classic hero's journey stories. The novel follows the heroic knight Beowulf as he slays monsters and protects the Dane people. This is a translation of the original version, whose author is unknown.
"[Heaney is] the one living poet who can rightly claim to be the 'Beowulf' poet's heir."

―Edward Melson, The New York Times Book Review
h – refers to the heroine
LBS – Local Book Store
MMC – Male Main Character
MG – Middle Grade
NA – New Adult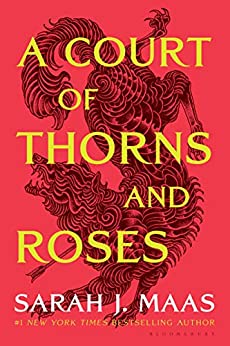 Sarah J. Mass' A Court of Thorns and Roses is certainly the most popular NA fantasy at the moment.
"A sexy, action-packed fairytale."

– Bustle
OOP – Out of Print
OTT – over the top
OP – refers to an overpowered character in manga.
PB – Paperback
POV – Point of View
SFF – Science Fiction / Fantasy
TBR – To Be Read; a list of books that a person wants to read but has yet to do so.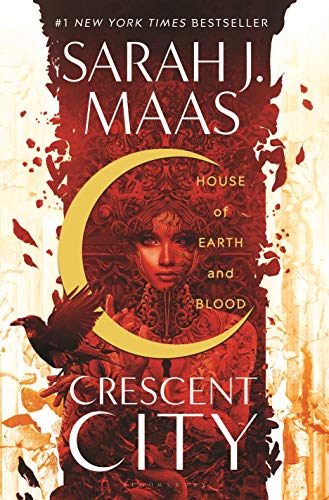 All of SJM's novels are on my TBR, but Crescent City sits right at the top. I plan on reading it next!
"A richly imagined tale spiced with snarky humor and smoldering romance."

―Publishers Weekly
TSTL – "too stupid to live" a character who often makes the same mistakes and bad decisions.
WIP – Work in Progress
YA – Young Adult
Y/N – your name; used primarily in fanfiction or imagines where you would insert yourself into the storyline.
Tropes
Autobuy – when you purchase an author's new book just because it was them that wrote it.
Backlist – All of an author's published works
Beta Reader – A reader who gets early access to a new book to give writers feedback.
Binge Reading – Reading a book in one sitting or a majority of it in one sitting
Book Boyfriend – a fictional character that the reader wants for themselves. i.e. Rhysand from ACOTAR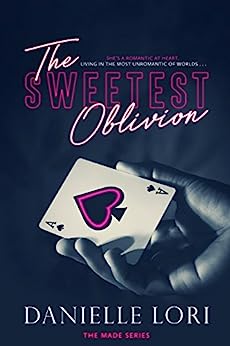 If you have read any of my recent articles, you may be able to determine that my book boyfriend is Nico Russo. I just cannot get enough of his bad-boy but actually really caring Mafia vibe. I know I'm not the only one that feels this way because the reviews hit the nail on the head.
The chemistry between Nicolas and Elena is sizzling, and no one can doubt their connection. Seriously, my heart was beating so fast throughout the story because the sexual tension was intense!

– Nissa, Of Pens and Pages Book Blog
Bookhaul – Book purchases made during a shopping trip/library visit
Canon – Information accepted as part of a story, not necessarily in the writing, but usually accepted as truthful by the author
DIK – Desert Island Keeper, a book you would want to take with you if you were stranded like Gilligan.
Fanfic – A piece of writing by a fan based on another story/set of characters
Hybrid author – an author that has published books both traditionally and independently.
Indie – an Independently published author/story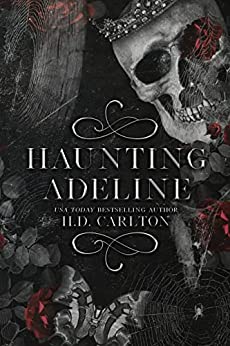 I could not be prouder of H.D. Carlton! She is an indie-published author, and yet Haunting Adeline was able to make USA Today's Best Sellers List! That is a huge accomplishment and goes to show that indie-published authors deserve all your love and attention.
Haunting Adeline grabs you from the beginning with a beautiful mix of thrill, humor, steam and ZADE! I loved every word and couldn't get enough of this heart-pounding and epic story!

-May, Goodreads Reviewer
Kill A Fairy First – when you read the end before you start the book to confirm a HEA.
Meet cute – the adorable circumstance of how a couple met.
Mood Reader – someone who reads based on their moods rather than a specific genre/trope.
Pantser – an author who writes without a set place. i.e. by the seat of their pants.
Plotter – an author who plots their book before writing it.
Ship – Characters in a story that fans would like to see together romantically.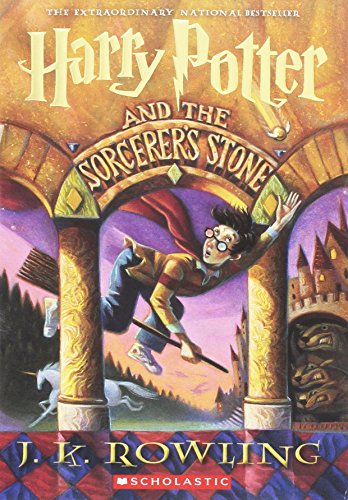 Now, I am not including this book as the recommendation because the shipping of these two characters was brought to life later on and by fans through fanfiction. The unlikely pairing of Hermione Granger and Draco Malfoy, better known as Dramione, is one of the most beloved ships I have ever witnessed. If you are a Potterhead or fanfic lover, I am certain you know what I mean. If you are interested in this love affair, be sure to check out AO3 or Wattpad!
"There are no words to do this book justice."

– Navessa, Goodreads Reviewer
Wall-banger – a book so bad you'd like to throw it against a wall.
Phrases
Psychopath/Sociopath – These terms are often used incorrectly to describe something vicious or evil. These are the two main branches of anti-social personality disorder (ASPD), characterized by a lack or complete absence of emotions, specifically empathy, love, and guilt or regret. In crime and serial killer novels, this is how the terms would be used.
Regency – Historical romances set during England's Regency periods between the 1790s-1840s, also known as English Romance Period.
Star-Crossed – when the universe seems to be conspiring against the love interests to keep them apart
Stan – a stalker or fan 
Standalone – not a part of a series; the book's plot is wrapped up in one place.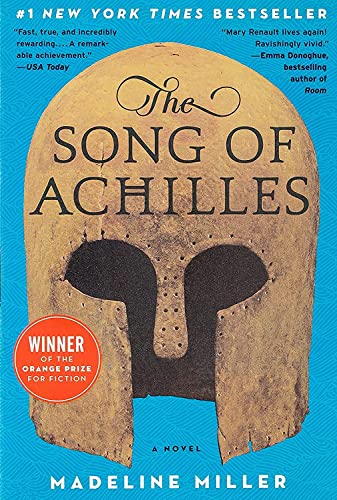 There is a reason The Song of Achilles is a standalone novel; there is absolutely no way we could have handled any more. I could barely function after finishing this book; no way I would have enough tears to read a sequel.
"One of the best novelistic adaptations of Homer in recent memory, and it offers strikingly well-rounded and compassionate portrait of Achilles….[Miller] injects a newfound sense of suspense into a story with an ending that has already been determined."

— Wall Street Journal
Trope – story elements that are often repeated with genres; there are certain expectations associated with these elements.
---
I enjoy making these little vocab dictionaries so much because I truthfully use them myself!
Click here if you're interested in learning about romance-based vocab and acronyms!
FEATURED IMAGE VIA BOOKSTR / OLIVIA SALAMONE