Variety reports that USA Network is in the early stages of developing a series adaptation of An Anonymous Girl.
Image Via Tampa Bay Times
For those of you unaware, Greer Hendricks and Sarah Pekkanen's best-selling book was published by St. Martin's Press on January 8, 2019. Their profiles on Victoria Sanders, the agency that represents this dream duo, describes Greer Hendricks as a "former investigative journalist and newspaper features writer and occasional book reviewer for The Washington Post [whose] writing has appeared in publications ranging from USA Today to Publisher's Weekly" and Sarah Pekkanen as "Vice President, Senior Editor at Atria Books" whose "writing has been published in The New York Times and Publishers Weekly."
Anonymous Girl was only the second book they wrote as a duo, but the Brazen Bull described it as "Anyone who enjoys thrillers like Gillian Flynn's Gone Girl will not want to put this book down."
Count me in!
Image Via Barnes and Noble
Amazon describes the book as thus:
Looking to earn some easy cash, Jessica Farris agrees to be a test subject in a psychological study about ethics and morality. But as the study moves from the exam room to the real world, the line between what is real and what is one of Dr. Shields's experiments blurs.
An evil doctor? The fluctuating line between reality and fantasy? Psychological test studies about ethics morality? Oh my!
It's such a fascinating premise with a world of possibilities that Entertainment One bought the rights before the book was even published. Often stylized as eOne, they are an entertainment company mass media and entertainment company that focuses on the distribution of film. They have brought everything from 12 Years a Slave to The Divergent Series to theaters, and they bought the rights to An Anonymous Girl before it was even published, which—and I don't know about you—reminds me of how the films rights to Jaws was bought before it was even published. (Which you can read about here).
Image Via Entertainmentone
In all seriousness the series has a lot to live up to. The book is a tight psychological suspense story, written in first person, that switches between the two narrators that gives the audience just enough but not too much. On one hand, it'll be amazing to see the visual medium take on a story where "the line between what is real and what is one of Dr. Shields's experiments blurs", but on the other hand it'll be a tough job to show off this story visually while at the same time keeping that air of mystery in the air.
Luckily, we know that Josh Goldin and Rachel Abramowitz will be on the scene as executive producers and writers. Don't know who they are? They've worked together countless times such as on Fox's Prison Break and the TV mini-series Klondike. Plus Josh Goldin infamously wrote the script for Sam Riami's Darkman.
But wait! There's more—guess who is also on board as executive producers?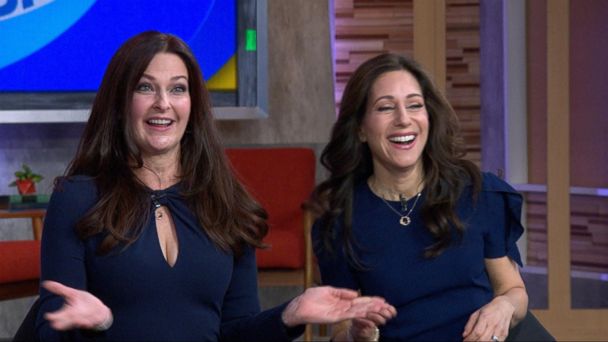 Image Via Good Morning America
That's right—Greer Hendricks and Sarah Pekkanen. Remember them?
It's still up in the air regarding when casting will begin—or even when the scripts will be finished—but I can't wait for this show to air.
Can you blame me?
Featured Image via An Unlikely Story