Duh.
Just to clarify, that's very much a sympathetic "duh" —a begrudgingly uttered duh. The type of sound which escapes ones' mouth when reason violently overcomes any and all romantic notions. Don't get me wrong, I love Amazon. No going to the mall and wastefully spending minutes on "browsing" or avoiding awkward encounters with school mates you thought you'd never have to see again; however, some things are better off experienced the old-fashioned way: suspenders, cast iron pans, photo albums (not really) and bookstores.
According to an article posted on The Guardian's website, Wenlock Books in Shropshire (county in the UK bordering Wales *warranted a Google*) and Camden Lock Books in London are closing. Wenlock Books has been around since 1991 and Camden Lock Books since 2001. Both establishments are citing the overwhelming increase in online competition as the main reason for defeat.
Anna Dreda, owner of Wenlock Books (also independent bookseller of the year in 2006 and founder of the Wenlock Poetry festival) has worked at the shop since the beginning.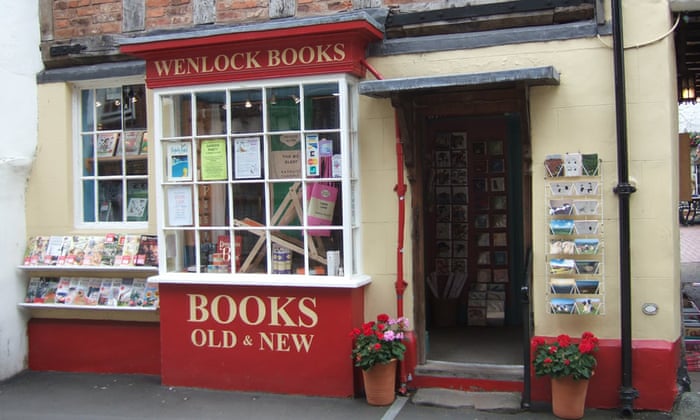 "I never came into bookselling thinking I'd make a lot of money [but] the high street has got quieter and quieter and I suddenly realized I just can't afford to do this anymore. Amazon has been the biggest thing. The number of times people come and look at the book on the shelves and say, 'I'll order that on Amazon.' I've heard that over and over again. I have lost so many customers who used to be my bread and butter and I don't believe people have stopped reading, I just believe they're buying online and that's the way it's gone. And I think that's the way the high street as a whole has gone."

She also wrote a closing notice letter to her customers that read, "trading conditions are such that I have been running at a loss for some time now and I'm afraid I'm unable to find the energy, stamina or financial resources to turn things around, especially as our high street is so quiet."

Image Via Theguardian.com
Jason Burley, owner of Camden Lock Books reiterated Dreda's comments.
"It's not a terribly profitable business, to be honest," said Burley. "There's been endless upset from customers [at the news]. One was in tears when I told her. It is such a shame."
Although independent bookstores have flourished in recent years due to the sense of community it provokes, hearing about the closing of two long-running small businesses, especially when they've been reviewed as quirky and endearing gems by the people who frequent them (I'm sure they'd say that)—stings. Convening with other story aficionados on a daily basis is better than free meals at Ikea. I can't imagine how hard it is walking away from something that has been such a big part of your life; especially when that thing is a bookstore.
I totally love buying my books on Amazon though; I'm not going out there—the world is dark and full of terrors.
Featured Image Via Uvillage.com