The works of Anais Nin have become increasingly relevant given the political movements surrounding female sexuality and sexuality in art. Female sexuality is so often portrayed in the media and in the arts through the male gaze, and Anais Nin's beautifully poetic eroticas are some of the finest explorations of female sexuality in art. Her works are as impressive as they are resonant, and yet it would seem some retailers are slow to recognize the literary value in some of her works the way they do similar novels.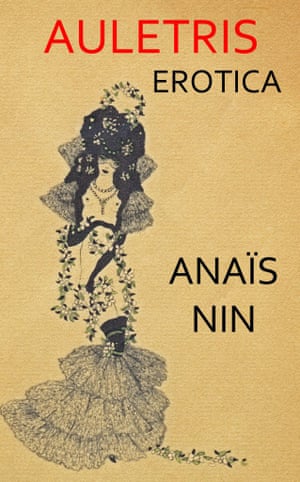 Amazon has filed a recently published volume of Anais Nin's most daring writing, titled Auletris, into its "adult content dungeon". What this means is that when users search for the book under "All departments," it will not appear. In order to find the book, shoppers need to refine their search further, limiting the potential audience for the book. This decision feels a lot like censorship, especially given the genre-breaking significance of the work in question. Not to mention the fact that books such as the insanely popular Fifty Shades of Grey are not met with the same restriction. The publisher of the recently discovered collection was understandably befuddled by Amazon's decision as made clear in his description of attempts to rectify the situation with representatives at Amazon:
I pressed on, using every bit of logic I could muster – for instance [that] Fifty Shades of Grey is searchable, as are Nin's Delta of Venus and Little Birds – not only was I given the brush-off, I was told that they were considering rating the other Nin erotica as 'adult', thereby rendering them as invisible as Auletris. This has yet to happen, but there was at least that threat. Note there is no such threat for Fifty Shades of Grey, which has made them a whole lot of cash.
*EDIT- It would seem Amazon.com has changed the status of Auletris, as it now appears in general searches. The initial decision, however, still merits questioning. Are the lines we draw between art and profanity arbitrary, perhaps damaging?
Featured image courtesy of http://huff.to/2f5t06s