Whether you like horror, drama, or comics, Netflix has something to offer all of us. Let's check out all the Netflix adaptations of our favorite novels and comic books that are coming our way in June!
We've broken everything down by genre and release date, so skim for your favorites or get lost in Netflix's June offerings.
Horror/Supernatural
Image via weheartit
Carrie, originally written by Stephen King (coming June 1st)
The Phantom Of The Opera, originally written by Gaston Leroux (coming June 1st)
Drama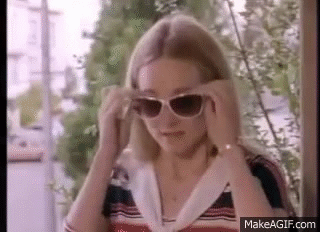 Image via Make A Gif
Tales Of The City, written by Armistead Maupin (coming June 7th)
Leila, based off the novel by Prayaag Akbar (coming June 14th)
For Children
Image via tumblr
Dr. Seuss' The Grinch, based on the Dr. Seuss book How The Grinch Stole Christmas (coming June 5th)
Japanese Anime
Image via weheartit
Anohana: The Flower We Saw That Day, originally created by Cho-Heiwa Busters and Mitsu Izumi (coming June 1st)
A Silent Voice, originally created by Yoshitoki Ōima (coming June 5th)
Neon Genesis Evangelion, originally created by Yoshiyuki Sadamoto (coming June 21st)
Forest Of Piano, originally created by Makoto Isshiki (coming June 24th)
American Comics
Image via Giphy
Batman Begins, originally written by Davis S. Goyer (coming June 1st)
The Dark Knight, originally written by David Finch (coming June 1st)
Spiderman: Into The Spiderverse, written by Ralph Macchio; Art by F Flaviano, Eduard Petrovich, Andrea DI Vito (coming June 26th)
Fans of drama and comic book/manga nerds, you have a lot to look forward to in June if you have Netflix—or if you can coast off a friends' login info. Since that might piss off your friend, why not all watch together?
Happy binge-watching!
Featured Image via DeviantArt.