In the City of Angels, there's going to be a book auction—and you're going to be paying attention.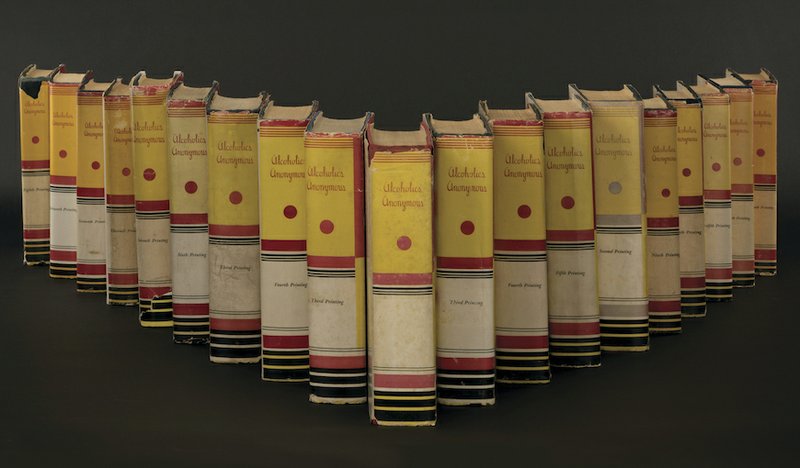 Image Via AP News
Got some serious cash on your hands? You could pay off your student loans… or you could buy nineteen first-edition copies of an integral work for a nationwide organization. Nineteen copies of the founding document of Alcoholics Anonymous, known as the "Big Book," will be auctioned off this July 19th in Los Angeles.
Image Via Vox
Let's review some history: The Big Book is actually titled Alcoholics Anonymous: The Story of How Many Thousands of Men and Women Have Recovered from Alcoholism, but the work got its nickname due to the thickness of the paper used in the first edition. (And also possibly due to the massive title?)
So, yes, the 19 first edition copies going up for auction will, in fact, be big books.
Image Via The Christian Century
Published in 1939, the book was written by William Wilson, who details how to recover from alcoholism in in only twelve steps. You might have heard of this 'twelve-step method' (in case you haven't, we're grateful the rock you've been living under didn't crush you), and this 'Big Book' is the reason for that.
With 30 million copies sold, this founding text ranks as one of the best-selling books of all time. In 2011, Time magazine placed the book on its list of the 100 best and most influential books written in English since 1923, and the Library of Congress named it one of 88 "Books that Shaped America".
Between 1923 and the present day, Ken Roberts collected all of these Big Books! We saw a glimpse of his collection last year when AP News shared the story of "the original working manuscript for the Big Book" that "sold for $2.4 million to Indianapolis Colts owner Jim Irsay."
Still, it was a huge surprise when this announcement was made over Instagram:
https://www.instagram.com/p/By6QZANlBVJ/?utm_source=ig_web_copy_link
The books are signed by all twelve founding members of AA, and Fox 8 Cleveland reports that "the auction house Profiles in History said Tuesday that the collection will be part of a single lot that includes a 1940 stock certificate used at the time to raise funds to continue printing the Big Book."
Reportedly, this first-edition collection is estimated to sell for "up to $500,000 when it hits the block July 11."
Anyone going to be in LA around then? And anyone have any extra cash lying around the house? Asking for a friend.
Featured Image Via True Recovery.