Taika Waititi's adaptation of the classic manga, Akira, is set to open May 21st, 2021, but we're going to get so much Akira beforehand that's it going to be staggering.
Image Via The Verge
You might want to sit down for this one because I'm about to spew a lot of words and lot of information is bout get to thrown in your face like a baseball. Ready? Okay, let's go!
First, let's build a foundation.
Image Via Anime News Network
Set in post-apocalyptic Tokyo, Akira is a cyberpunk story revolves around teenage biker gang leader Kaneda, militant revolutionary Kei, a trio of Espers, and Neo-Tokyo's military leader Colonel Shikishima to prevent Tetsuo, Kaneda's mentally-imbalanced childhood friend, from using his unstable telekinetic abilities to ravage the city and awaken a mysterious individual with similar psychic abilities named "Akira".
Initially serialized in the pages of Young Magazine from 1982 until 1990, Katsuhiro Otomo's Akira was collected into six volumes by its publisher Kodansha before Marvel Comics published the book in the United States under their Epic Comics imprint, becoming one of the first manga works to be translated in its entirety into English.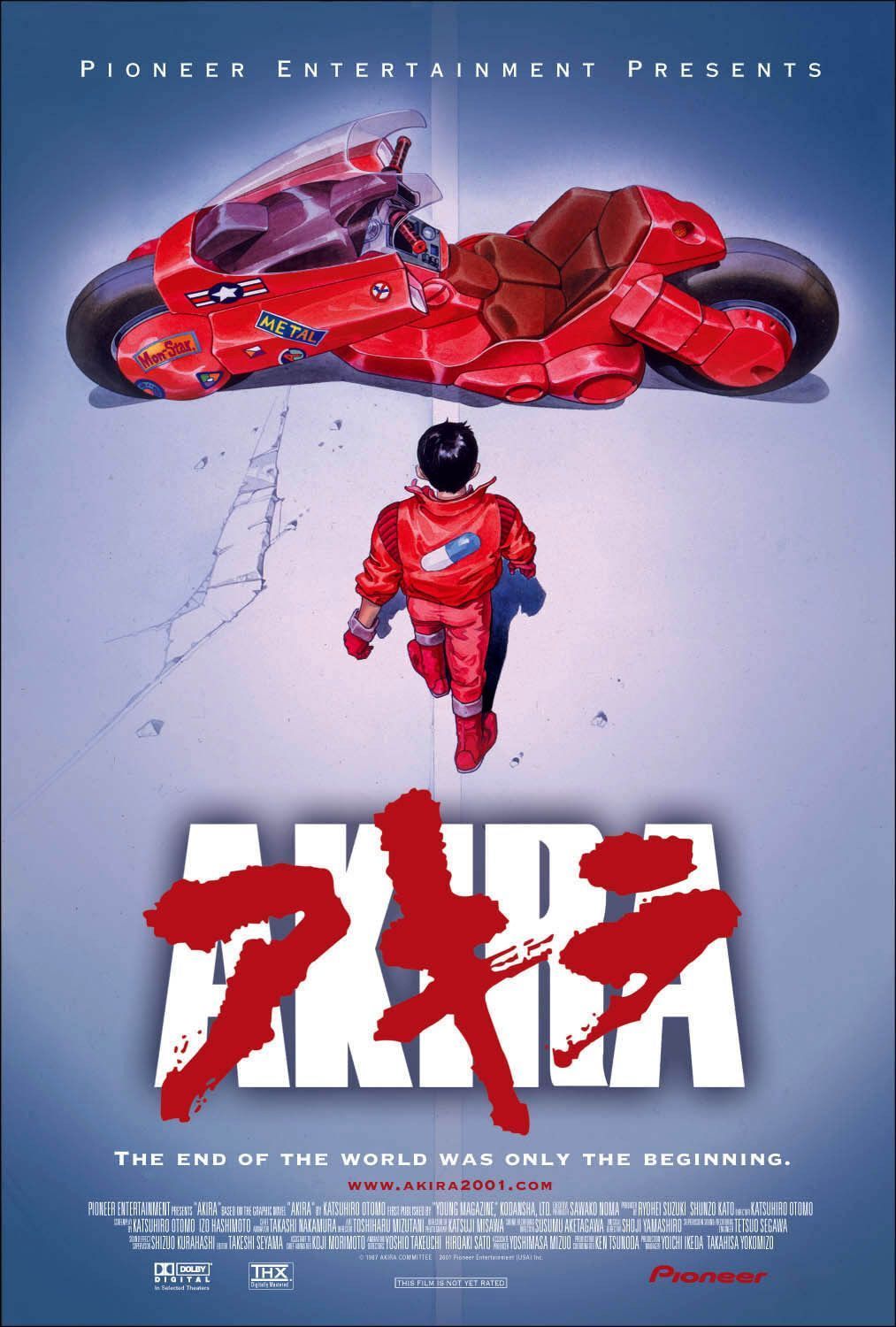 IMAGE VIA 
AKIRA WIKI – FANDOM.COM
Katsuhiro Otomo adapted his own work, directing the film adaptation in 1988. Akira had a production budget of $9 million, making it the most expensive anime film of its time, but the expense proved to be worth it. The film gained an international cult following following its theatrical and VHS releases, eventually earning over $80 million worldwide from home video sales.
IMAGE VIA MYCOMICSHOP.COM
Now, The Verge is reporting that this "groundbreaking 1988 science fiction film Akira is getting a 4K remaster next year". This remaster will launch in Japan on April 24th, 2020. While it's still unknown when this remaster will arrive in the US of A, you can still enjoy the 2001 DVD release and the 2009 Blu-Ray release.
That's number one, and it's about to get a whole lot more complicated.
Image Via Greek Tyrant
The second bit of news is that Digital Spy reports that the Akira is getting a TV series adaptation.
Engaget details this, writing that "Sunrise Inc. is producing a new project based on Akira that is supposed to be a continuation of the classic series, although there weren't many details announced about it."
You got that, right? We're getting a 4K remaster of the original anime film, plus a continuation of that original film.
In addition, Taika Waititi's film adaptation of the original manage is still on the go ahead. With a release date of May 21st, 202, we're expecting information soon!
In fact, there is some! Character breakdowns were 'release', which are available here!
All in all we're getting a 4K remaster of the original film, a continuation of the original film, and a live action film based on the mange the original film is based on. Got that?
Image Via Variety
Oh yeah, Katsuhiro Otomo is directing a new work called Orbital Era about young boys living in a space colony as it's being built.
The trailer is available below:
Excited for any of this news? Or were you expecting more Akira?
Image Via Comic Book.com
Featured Image Via FACT Magazine