Taika Waititi's adaptation of the classic manga, Akira, is set to open May 21st, 2021.
Image Via Mycomicshop.com
Set in post-apocalyptic Tokyo, this cyberpunk story revolves around teenage biker gang leader Kaneda, militant revolutionary Kei, a trio of Espers, and Neo-Tokyo's military leader Colonel Shikishima to prevent Tetsuo, Kaneda's mentally-imbalanced childhood friend, from using his unstable telekinetic abilities to ravage the city and awaken a mysterious individual with similar psychic abilities named "Akira".
Initially serialized in the pages of Young Magazine from 1982 until 1990, Katsuhiro Otomo's Akira was collected into six volumes by its publisher Kodansha before Marvel Comics published the book in the United States under their Epic Comics imprint, becoming one of the first manga works to be translated in its entirety into English.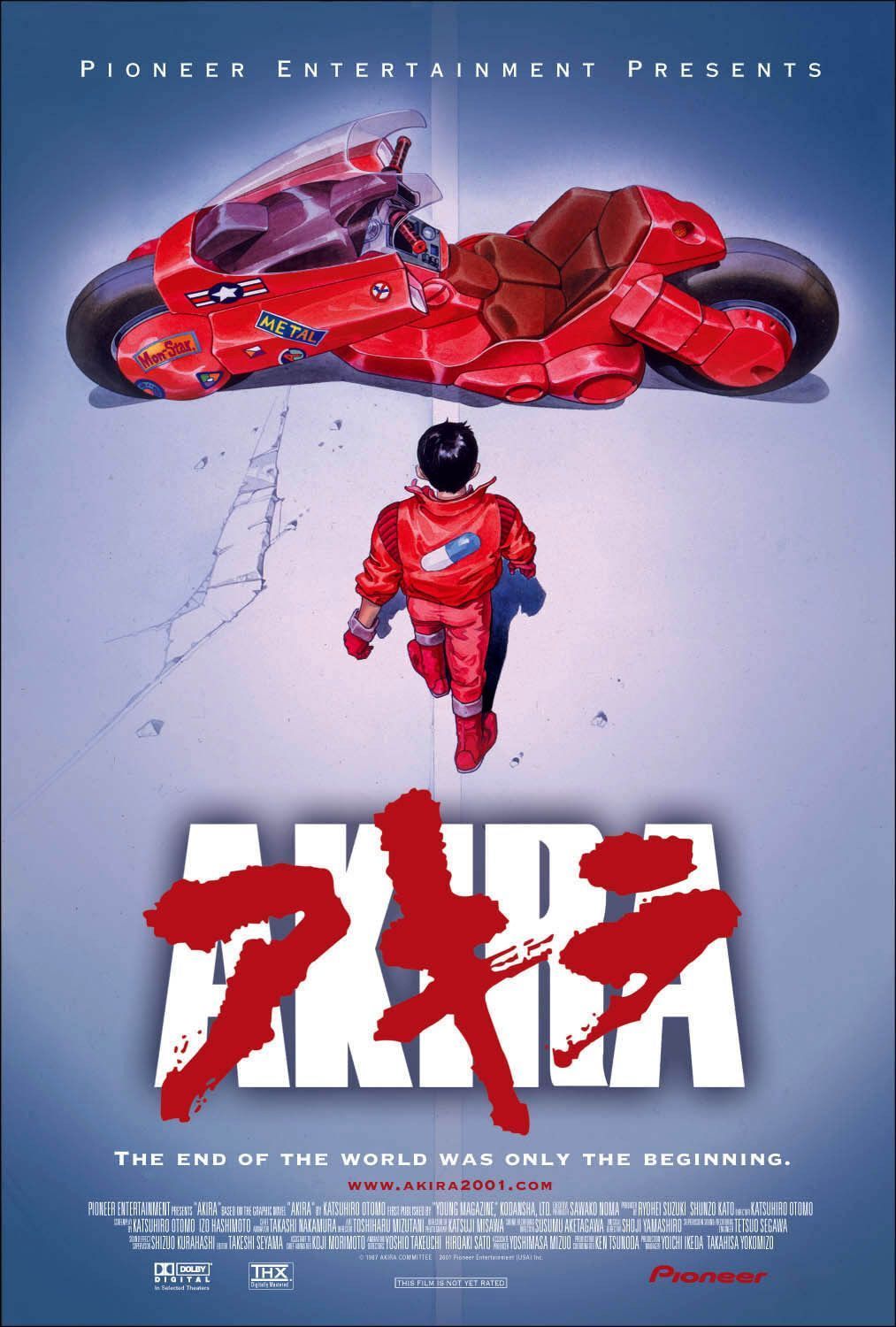 Image Via 
Akira Wiki – Fandom.com
Katsuhiro Otomo adapted his own work, directing the film adaptation in 1988. Akira had a production budget of $9 million, making it the most expensive anime film of its time, but the expense proved to be worth it. The film gained an international cult following following its theatrical and VHS releases, eventually earning over $80 million worldwide from home video sales.
The film paved the way for Japanese popular culture to influence Western culture from animation to comics to film to music to television to video games.
Perhaps it was only inevitable that a live-action adaptation would be made. According to Hollywood Reporter, the film has been in development hell. "Back in 2012, a version that would have starred Garrett Hedlund was shelved, with various filmmakers coming and going on the project that would have been an Americanized version of the story."
I'm getting Ghost in the Shell flashbacks.
Image Via MrOwl
Now Leonardo DiCaprio and Andrew Lazar, through DiCaprio's production company Appian Way, are producing the film with Taika Waititi as director, who "is expected to go a more authentic route, stating back in 2017 that he would want to cast Asian actors in the roles."
Image Via 
Stuff.co.nz
Taika Waititi is known for his Academy Award nominated short film Two Cars, One Night and his masterpieces Boy and Hunt for the Wilderpeople, as well as this little film called Thor: Ragnarok.
Back in 2017, when Thor: Ragnarok was in full swing, Taika Waititi told IGN:
"Yeah. actually Asian teenagers would be the way to do it for me and probably no, not, like no name, I mean sort of unfound, untapped talent."
He also told them that:
I actually love the books. Love the movie, but I would not do a remake of the movie. I would do an adaptation of the books
Now, according to Empire, Warner Bros. has dated the film for May 21st, 2021, which puts it up against John Wick 4. Given that John Wick 3: Parabellum has already passed $180 million at the box office, this might be a tough fight.
But as Vulture reports, this could be "an excellent idea for a potential crossover sequel if we've ever heard one".
Featured Image Via IndieWire