The Lord of the Rings franchise is coming back into the spotlight thanks to a new television series being developed by Amazon. But that isn't the only Tolkien project that the streaming service is developing.
Amazon Game Studios announced that they will be making a Lord of the Rings video game that will exist separately from the upcoming series. The game will be a massive multiplayer online role-playing game that will be free to play. It will be developed by the same team that made popular games like Destiny and Warframe.
The news about a new LOTR game comes at a time when video games centered around the Tolkien universe already exist. In addition to the Middle Earth series of games, a LOTR mmorpg titled The Lord of the Rings Online is still receiving updates to this day after being released in 2007. It is unclear how Amazon's new game will impact the already existing ones.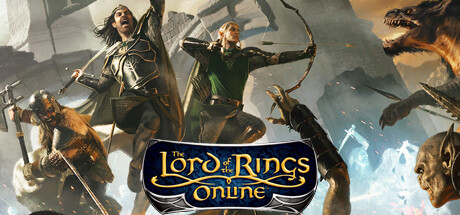 Amazon Game Studios didn't go in length about what features the game will have, but they did talk up the developers in a statement:
"Tolkien's Middle-earth is one of the richest fictional worlds in history, and it gives our team of experienced MMO developers — from the same studio developing New World — tremendous opportunity to play and create."
Are you excited for the new Lord of the Rings game?
Featured Image Via Gorton Community Center