J.K. Rowling has written a number of books that would likely rank among readers' favorite books of all-time. But what are her favorite books?
Emma by Jane Austen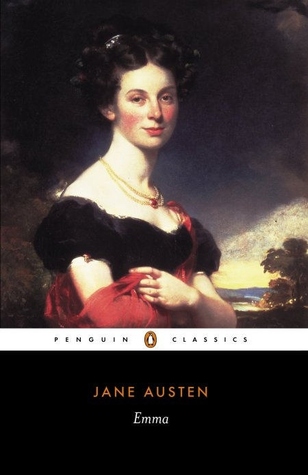 In various interviews, Rowling as listed Austen as her favorite author and Emma as her favorite book by her favorite author. "I've read all her books so many times I've lost count," she said to Amazon.com back in 1999. It's an interesting pick, choosing it over the much more popular Sense and Sensibility or Pride and Prejudice.
As a kid, Rowling had a strong affinity for books about horses. Black Beauty certainly fits that bill and she cited it during an interview with The New York Times back in 2012.
The Little White Horse by Elizabeth Goudge
Another horse, another book. Also cited in The New York Times interview, this story wasn't actually about a horse, but a unicorn.
Little Women by Louisa May Alcott
This book ranks highly on Rowling's list due to the influence it had on her career. She cited protagonist Jo March as one of her biggest influences when speaking to the Times, saying "It is hard to overstate what she meant to a small, plain girl called Jo, who had a hot temper and a burning ambition to be a writer."
The Story of Treasure Seekers by E. Nesbit
Nesbit qualifies as one of Rowling's favorite children's authors, and one that resonated significantly with the future novelist. "She's the children's writer with whom I most identify," Rowling told Oprah.
In an interview with BBC Radio 4, Rowling admitted that the last line of the story made her cry – she was a particular fan of the writing style. "There just isn't enough time to discuss how a plot that could have been the most worthless pornography becomes, in Nabakov's hands, a great and tragic love story," she stated.
This book was so influential for Rowling that she referenced it in Harry Potter and the Goblet of Fire. While discussing one of the closing scenes with Entertainment Weekly, Rowling confessed that the epic was her source of inspiration for Harry's actions.
A Tale of Two Cities by Charles Dickens
In an effort to avoid her suitemates in college, Rowling would sit down with a book and dive in. One of those books, according to The Scotsman, was the Dickens classic.
Macbeth by William Shakespeare
Rowling is basically forced to love Shakespeare by the birthright of her heritage. She didn't have to use him as an influence for Harry Potter, though. She did with Macbeth, according to an interview she gave in 2005.
Feature image courtesy of http://bit.ly/2nKsDpc