So Spider-Man is dead, again. He was dusted in Infinity War, he was brought back in Endgame, and stuff happened in Far From Home (you should check out that movie), but now it seems he's been dusted from the MCU.
But honestly, it was a miracle that the movie rights deal between Disney and Sony even became a reality in the first place.
Hello There/Image Via The Verge
Let's go back in time.
Back in the 90s Marvel was having money troubles. The guys in charge of marketing comics were put in charge of the creative team and made a series of terrible decisions. The most infamous was expanding the Spider-Man: Clone Saga to the point that the original team had all quit by the time it had finished.
That, and with a host of other problems, Marvel needed money or they would go bankrupt.
Image Via IMDB
Step in Avi Arad. He came up with a plan: Marvel would sell the movie rights to many of their iconic characters. The details of these deals remain murky, but the general formula is this…
StudioX would get the movie rights to CharacterX. If they they didn't make a movie in X amount of years, then Marvel gets the CharacterX back.
In the case of Spider-Man and his related characters (villains and friends), Sony bought the character under the agreement that they would make a movie featuring the character every five years, otherwise the rights would go back to Marvel.
That's why Spider-Man was rebooted so soon after Raimi's Spider-Man 4 was cancelled; if they waited any longer, Sony wouldn't be able to make a new Spider-Man movie. This is why Marvel started their cinematic universe using 'B-characters' such as Iron Man and Captain America.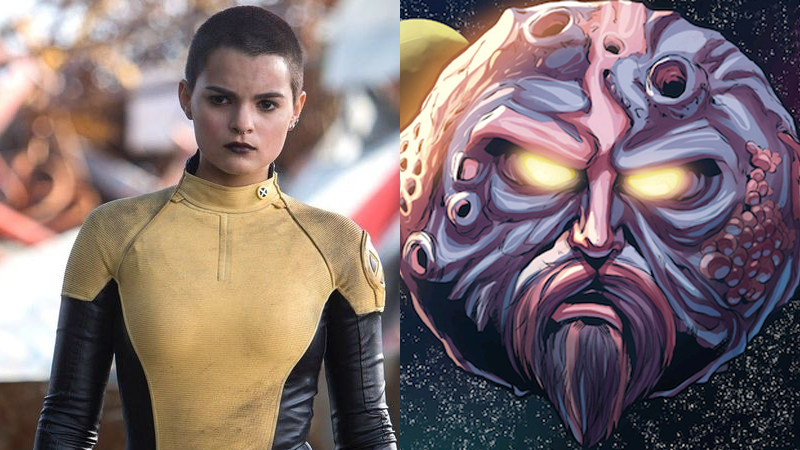 Image Via Gizmodo
Because of these deals, some strange, confusing, and amazing things have happened. For instance, the character of Ego first appeared in a Fantastic Four comic and thus was owned by 20th Century Fox. James Gunn, believing Marvel still owned the character, completed the script for Guardians Vol 2 with the character. Thus, Marvel was forced to buy back Ego, which they got fairly easily since 20th Century Fox was making Deadpool. See Deadpool features a character called Negasonic Teenage Warhead who is very different from her comic book counterpart.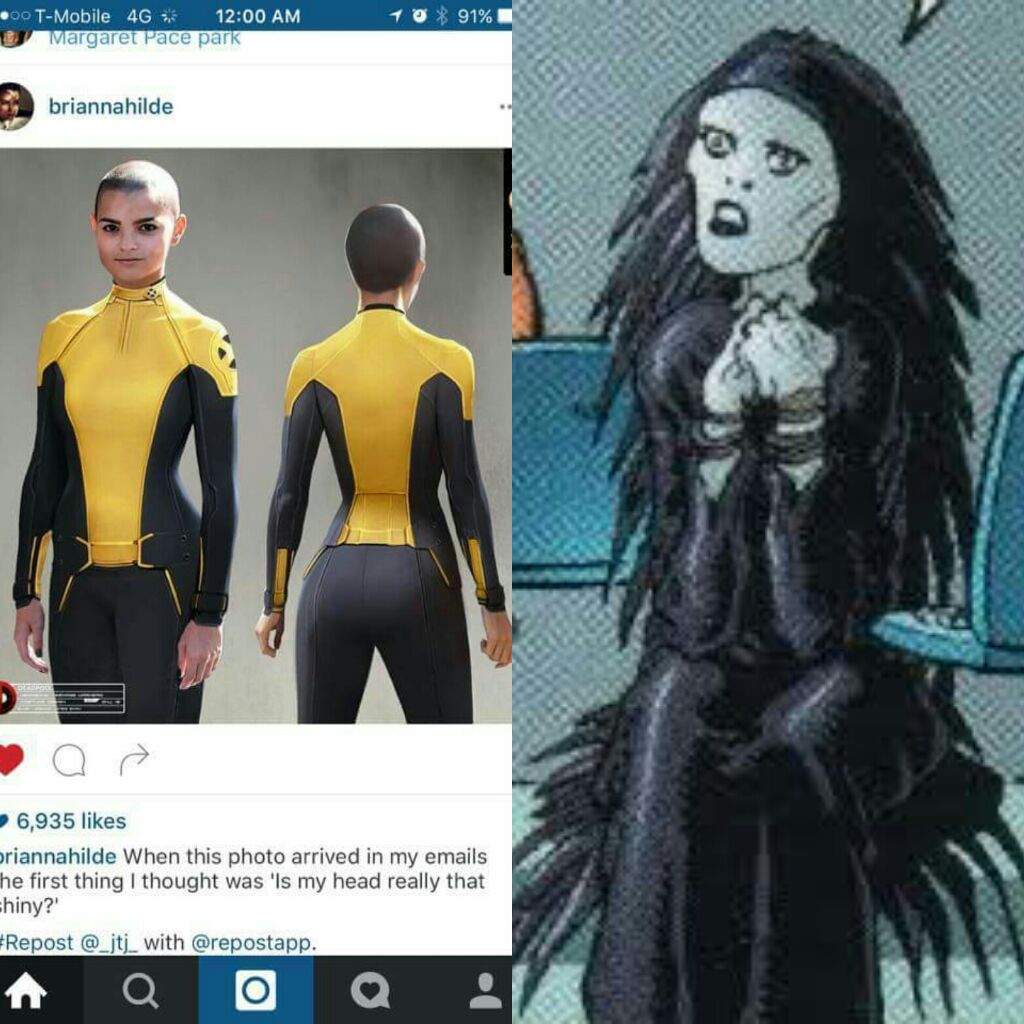 Image Via Aminoapps
In the comics, Negasonic Teenage Warhead has the power to foresee terrible events. That's it. The super-creative writers of Deadpool wanted to make her into a living warhead.
But here's a problem: If 20th Century Fox wants to make drastic changes to a comicbook character, they needed Marvel's approval. And the last time Marvel signed off on 20th Century Fox making drastic changes to a comicbook character, we got this:
Sorry for reminding you about this pos/Image Via ScienceFiction.com
20th Century Fox was nervous, but so was Marvel. So they struck a deal! 20th Century Fox got Marvel's approval to change Negasonic and Marvel got the rights to use a planet with a face.
Back to Sony.
Image Via Syfy
Amazing Spider-Man 2 didn't do so hot. It made money, but has a 52% on Rotten Tomatoes with an average rating of 5.81/10. Plus, fans weren't too pleased with the Sinister Six tie-ins, the fact that Harry Osborne believed he was going to die any moment because he has the 'Osborn curse' even though his Dad lived to be in his sixties and he's only in his twenties.
Image Via Variety
Plus, Andrew Garfield ticked off Sony chief Kaz Hirai by snubbing in Rio de Janeiro at a big Sony gala celebrating the end of the World Cup where they were supposed to announced Amazing Spider-Man 3 because he was too sick to show up.
That, and Sony ticked off North Korea by making a certain James Franco/Seth Rogan movie and suddenly, with North Korea adamantly saying they had nothing to do with it, had all their emails leaked.
The emails are crazy. They wanted to make an Aunt May prequel movie and for their Sinister Six movie (which they wanted to make into a trilogy) they were considering anyone from Tom Hardy to Seth Rogen to play Sandman.
Sony was backed into a corner: everyone knew their Sinister Six movie was probably going to suck and they needed something.
Image Via Variety
Well, turns out Kevin Feige was emailing Sony about Amazing Spider-Man 2 before it came out, giving his take and advice on how to improve the movie. Those emails are… weird… to say the least. He basically said everything every critic and fan said after they saw the movie, and Sony ignored him.
What was Sony to do? Remake Spider-Man again? Go ahead with their Sinister Six movie? Make the Aunt May prequel movie?
Luckily, Marvel has always been clamored to get all their characters back and, since this was a time before the Disney/Fox deal was made, they were still thirsty as hell.
They were so eager that Kevin Feige begged Amy Pascal, Chairperson of Sony Pictures Entertainment, to sell him the rights the iconic Marvel character. Wall Street reporter Ben Fritz wrote in his book, The Big Picture: The Fight for the Future of Movies, that:
Ms. Pascal was so offended…that she threw her sandwich at him and told him, only half-jokingly, to 'get the f*** out.'
Things got better. Instead of everything going to high hell, Amy Pascal and Kevin Feige respectively, struck a deal: Spider-Man would be swapped between the two studios in a total of five movies. He would appear in three movies made by Marvel, and two movies made by Sony.
Thus, Spider-Man made an appearance in three MCU movies: Captain America: Civil War, Avengers: Infinity War, and Avengers: Endgame and made his appearance in two Sony movies: Spider-Man: Homecoming and Spider-Man: Far From Home.
Kevin Feige and Amy Pascal/Image Via Bleeding Cool
To call this deal historic would be an understatement. For reference, Universal Studios owns the rights to a solo-Hulk movie. That's why Ed Norton's Incredible Hulk is a Universal movie set in the MCU.
That deal went so well that Marvel and Universal have never worked again. To keep that story short, Universal really wanted Ed Norton and got him under the condition he had script approval. He then changed the Incredible Hulk script once he was cast, and Marvel was scared that if he was cast in an Avengers movie he'd want to change that script too.
Think about that: they cast one guy which made two movies studios hate each other with a passion.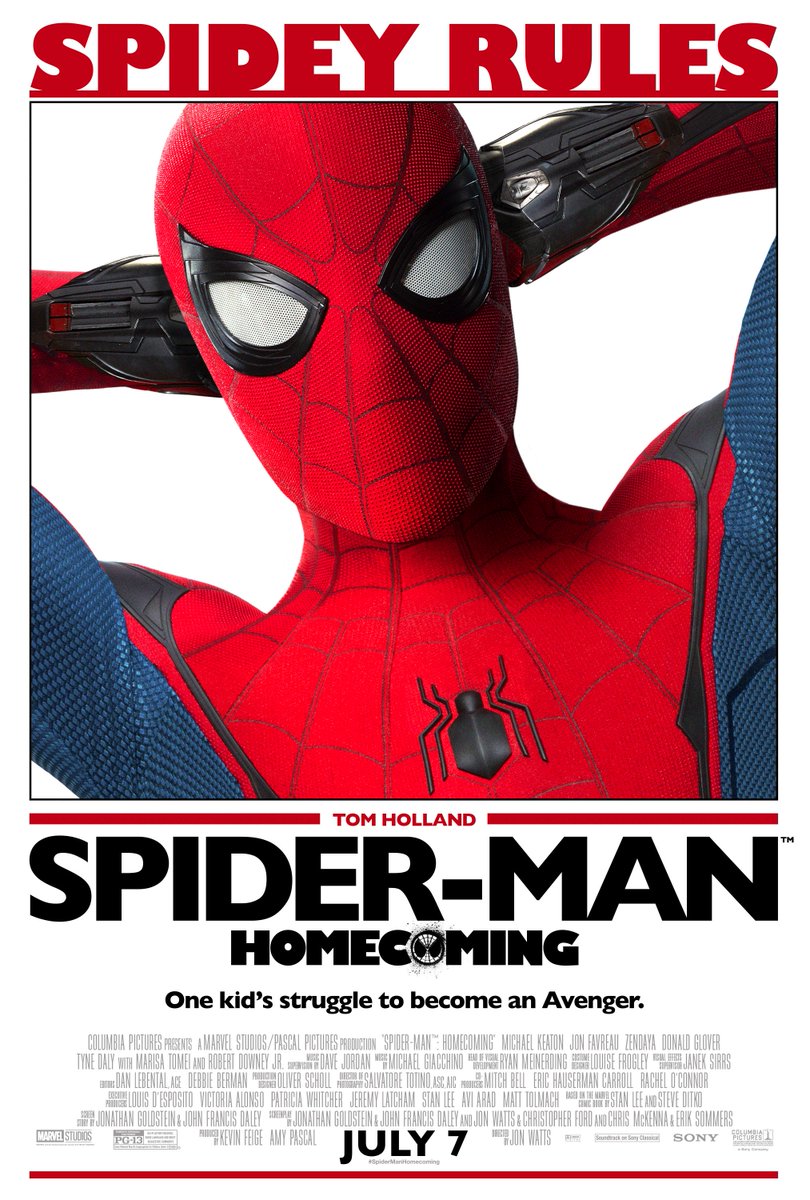 Image Via Twitter
This Marvel/Sony deal was a match made in heaven.
But there was one condition: Marvel Studios only got 5% of the first dollar box office gross from Spider-Man: Homecoming and Spider-Man: Far from Home. In exchange for this low number, they got the merchandising rights to Spider-Man. Heroes are made into toys, and toys bring in most of the money.
Image Via The Wrap
So now we're in the present day. Spider-Man: Far From Home was a smash hit, Marvel and Sony had to renegotiate. But the times had changed. Amy Pascal left Sony, and Marvel's parent company, Disney, had bought Fox and gave Marvel back the X-Men and Fantastic Four, and thus wanted a bigger slice of the pie: 50/50 to be exact.
They also wanted to be in charge of the Venom sequels, Morbius, and all other live-action Spider-Man media.
But Sony wanted to keep the deal they had. After all, Marvel would keep the merchandising rights and Disney has become so big they can do anything they want. Sony needs the money, not Disney.
Disney dared Sony to step back. Why would they? Far From Home ends with Spider-Man basically needing the rest of the MCU, so how could they move forward?
But Sony stepped back.
The question now is will any of the studios cave? With headlines like "Sony pulls out of MCU over profit sharing dispute," it would seem that Sony would be likely to cave. But Sony is right, does Disney/Marvel really need the money? After all, they put a lot of their stock in Spider-Man being the next Iron Man. Granted, Marvel seems to be focusing on more character-centric movies as opposed to overarching-story based movies a la "The Infinity Saga."
Disney has said that they hope the situation "might change in the future."
Sony released this:
Much of today's news about Spider-Man has mischaracterized recent discussions about Kevin Feige's involvement in the franchise. We are disappointed, but respect Disney's decision not to have him continue as a lead producer of our next live action Spider-Man film. We hope this might change in the future, but understand that the many new responsibilities that Disney has given him—including all their newly added Marvel properties—do not allow time for him to work on IP they do not own. Kevin is terrific and we are grateful for his help and guidance and appreciate the path he has helped put us on, which we will continue.
…and this:
Much of today's news about Spider-Man has mischaracterized recent discussions about Kevin Feige's involvement in the franchise. We are disappointed, but respect Disney's decision not to have him continue as a lead producer of our next live action Spider-Man film. (1/3)

— Sony Pictures (@SonyPictures) August 21, 2019
Kevin is terrific and we are grateful for his help and guidance and appreciate the path he has helped put us on, which we will continue. (3/3)

— Sony Pictures (@SonyPictures) August 21, 2019
The studios might cave, they might not, but for now Tom Holland and director Jon Watts are signed for a third movie, but as for now, well…
It was nice while it lasted.
Featured Image Via Collider