Following a trend of Christmas themed ventures arriving on Broadway for the end of the year festivities, a new version of the Charles Dickens classic, A Christmas Carol, opened on Broadway at the Lyceum Theater on November 20 and will run through January 5, 2020.
The constant reproductions of this timeless tale might appear stale at this point, but with such a treasured story, it can't hurt to take another shot at the bah humbug star we all love to hate. Traditions like this one hold the holiday season dear and promise stability and ritual in such a confusing and stressful time of year.
Image via Broadway Direct
Harry Potter and the Cursed Child playwright, Jack Thorne leads the production after a run in London at the Old Vic Theatre. A star studded cast promises a magical experience. Campbell Scott will play Ebenezer Scrooge, two-time Tony Winner Andrea Martin is the ghost of Christmas past and Tony-winner LaChanze is the ghost of Christmas Present.
The new re-imagining also includes twelve Christmas carols to satisfy the musical aspect of the adaptation and spread more Christmas cheer throughout the two-hour show.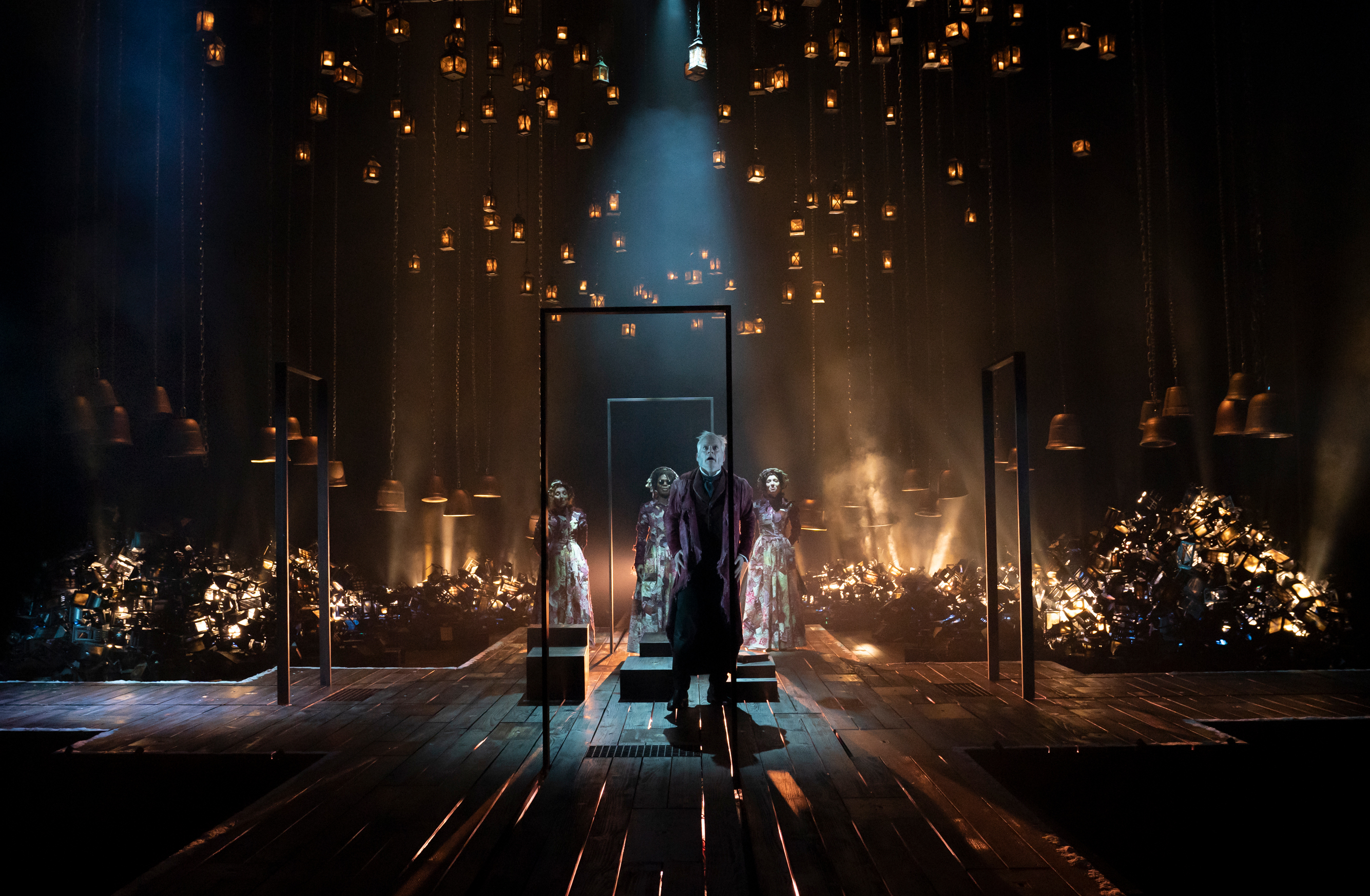 Image via Time Out
The Daily Beast calls A Christmas Carol, "the gift we need right now." With our current political climate, it may be a good idea to escape inside the magical world of Dickens for at least one night, but it won't be cheap. Festive Broadway shows are a great way to celebrate the season in a theatrical way, but it'll definitely cost you. For best availability and prices, buy tickets in advance and soak in the holiday spirit as best as you can to distract from the annoyances of daily life.
Featured Image via Playbill 
Bookstr is community supported. If you enjoy Bookstr's articles, quizzes, graphics and videos, please join our Patreon to support our writers and creators or donate to our Paypal and help Bookstr to keep supporting the book loving community.
Become a Patron!